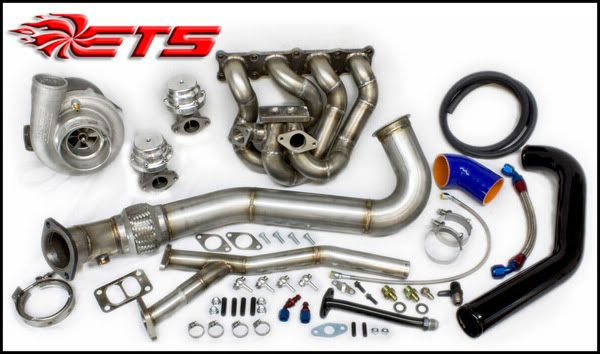 ETS Evo X T3 Twin Scroll Turbo Kit:
For serious power upgrades on the Evo 10 look no further than an ETS Turbo Kit. Packed with features like the high flowing equal length ETS manifold, true merge collector, full 3" downpipe, direct routed wastegate dump, low angle turbo outlet, high flow upper intercooler pipe, Tial 44mm wastegates, and any T3/T4 or Garrett GT series turbos. These kits will get the job done, street or track. Along with great performance features such as an exhaust flex, T-bolt clamps, 4ply silicone couplers, and braided oil lines, will help make sure that you do not have to use the ETS Life Time Warranty!
Includes:
Turbocharger
Stainless Steel Downpipe
Exhaust Manifold
44mm TiAL Wastegate
Wastegate Dump Tube
Upper Intercooler Pipe
Oil Feed and Drain Lines
Water Feed and Drain Lines
Turbo Gaskets and Hardware
Clamps and Couplers
Includes Everything Needed For A Complete Install
Turbo Kits also available from:
Turbos available from:

Precision
Garrett
Borg Warner
Blouch Performance
Forced Performance

Cobb Tuning SS 3" Cat-back Exhaust:
Cobb used their wealth of knowledge in developing one of the best sounding exhausts for the EVO X. Sporting a low profile to take ride height into consideration along with very few bends to improve flow throughout the system. The large straight through oval design muffler produces a deep crisp exhaust note without any of the raspy characteristics of your average N1 style exhaust. Also, the quad-tip design really complements the Evo X body lines offering a clean, subtle look.
Exhausts also available from:

Invidia
AMS

Akrapovic
Tomei
ETS
Fast Intentions (Coming Soon)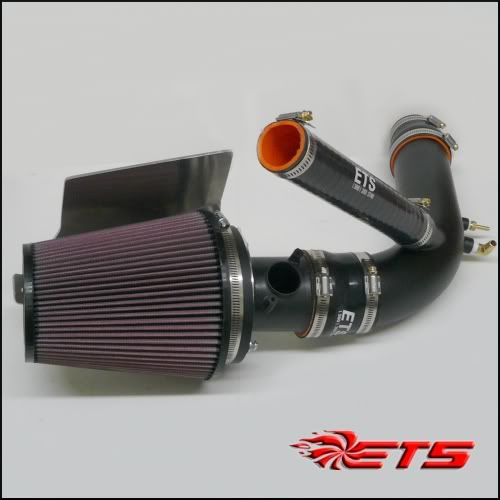 ETS Evo X MAF Intake
: The ETS MAF Intake includes a huge 5" inlet K&N air filter which feeds the intake pipe via the ETS EVO X MAF adapter. The adapter is milled on the ETS lathe for a perfect transition to the inlet diameter of the MAF sensor tube. With a built in dowel pin and precise inner diameter to make a 100% seal with the rubber grommet, this piece installs and fits as if it had a Mitsubishi part number. The system is then braced to the chassis with an aluminum bracket to ensure no movement or vibration. A single-piece mandrel bent 3" intake pipe makes the connection between the MAF and turbo with a smooth transition recirculation fitting for an easy connection to the BOV discharge.
The ETS Mitsubishi Evolution X Intake includes a 5.0" velocity stack making it the largest intake on the market. This intake has been proven to gain over 56whp when used with a manual boost controller at 22psi.
Features:
5" K&N Filter
ETS milled MAF adapter
Perfrect transition from adapter to MAF
Blow Off Valve recirculation tube
Includes heat shield to prevent idle surge
BOV vacuum line
All couplers, clamps and hardware
Weight: 3lbs
Intakes also available from:

Injen
AEM Induction
AMS
Cosworth
M7
Greddy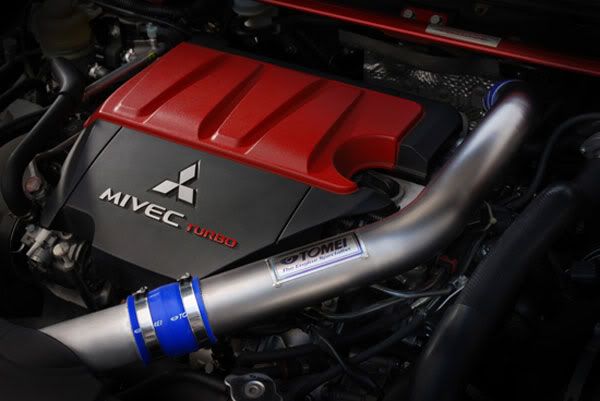 Tomei Titanium Upper Intercooler Pipe:
Tomei is known for producing high quality components for our imports at a cost that has always been very reasonable. It's not often that you see a manufacturer that utilizes titanium construction for so many of their components while keeping costs on par with other manufacturers producing stainless steel offerings. The upper intercooler pipe must be replaced if you're looking to up the boost in your Evo X. With a tendency to balloon and pop off at higher pressureskeeping the factory piece would not only hinder performance with it's restrictive design, but it would also present a major reliability risk as heat cycling takes it's toll on the brittle rubber. The Tomei piece will offer a 25% reduction in weight over the factory unit and give you peace of mind in knowing that the titanium contruction will maintain durability throughout the life of the vehicle.
Intercooler piping also available through:

ETS
AMS
Cobb Tuning
Cosworth
Greddy
M7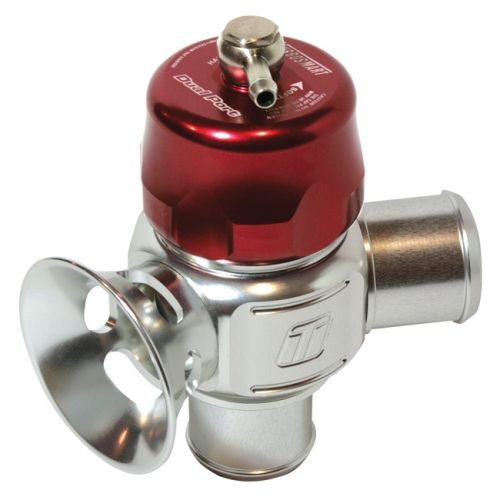 TurboSmart Dual Port Mitsubishi BOV:
TurboSmart has produced a bov that offers the best of both worlds. While you're cruising around town, a vent-to-atmosphere valve can be rather obnoxious and will likely get annoying after the excitement fades. The sequential port design allows recirculation functionality at normal boost levels and vent-to-atmosphere in high boost scenarios.

Blow of valves also available:

PM, call, or E-mail for most up to date pricing! Other parts available and will be listed soon! We are open Monday - Friday 9AM EST to 6PM EST and Saturdays 10AM to 1PM. You can contact us via forum messaging, E-mail, and telephone. As always if you don't see it, just ask!