1st Mod Installed
EVO V Carbon Fiber Hood
More updates{thumbup}
I got a good deal on a set of 17X7.5 Volk TE37 Wheels. It is the same as the EVO V wheel fitment with 225/45/17 tires.
I modified and cut the two front seat brackets only, the rear brackets are bolton.
Now I need your help to find the SSL Leather Passenger seat for my car.
New updates, I got a whole bunch of EVO V OEM parts.
I installed the fenders today.
Now I need to get a hold of a Dent Removal Guy to fix the passenger side fender.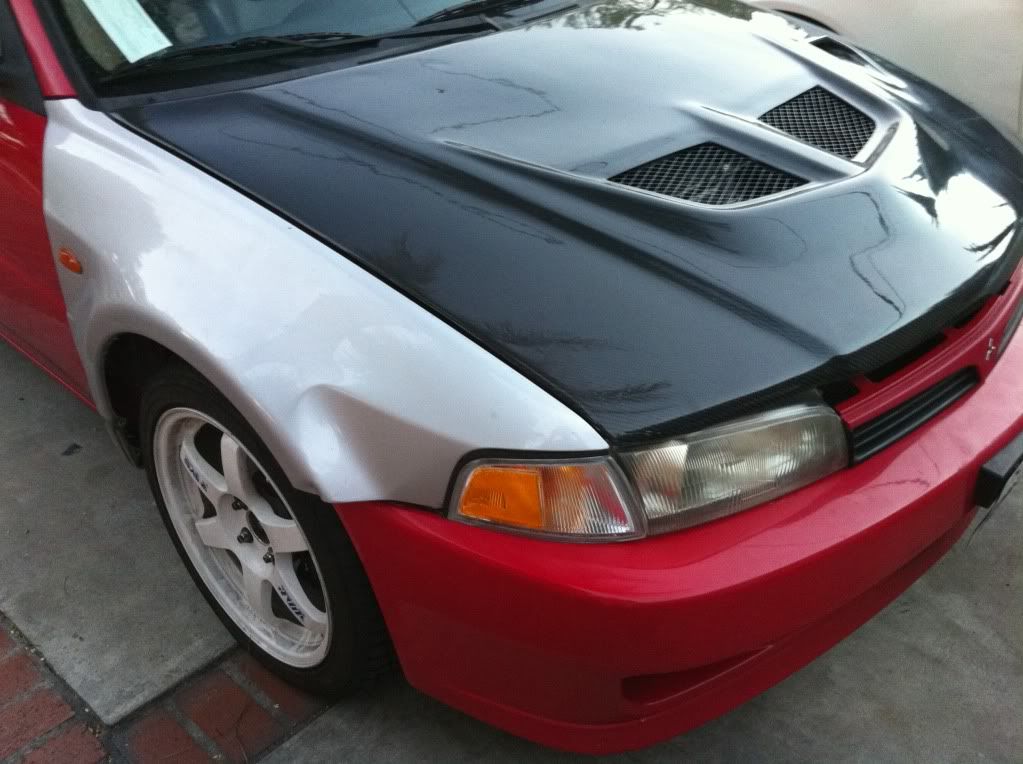 Installed the OEM EVO V Side Skirts.
What about fitment?.....
Well since it's OEM fitment is perfect! No modifications or sanding. I just made about 6 holes on the side of the car to hold the clips and the side skirts in place.
I used some self tapping screws and washers underneath the side skirts to make it more durable.
It will look like the picture below when Im done