So, it all started with a Silver Evo X GSR 5 speed of my business partners, the idea was for him to have a safe and reliable car to do tracks days with as well as a daily driver, but of course we all know how long that was going to last. Just to make things clear, this is not my car however Ive been integral in it's role since day one and for what it's worth it's a car that is now our shop car for our business. Hopefully that makes sense.
The car was bought 2nd hand, it was a dealer demonstrator model with very low kilometers. At the time it had an ECUtek flash, a HKS cat back exhaust and some Ralliart Mud flaps with chrome trims. (baller)
Of course all those things were removed promptly. We replaced the HKS cat back exhaust with a TurboXS 3" turbo back and the only decent Dump pipe (at that time) was the HKS cast dump pipe for us right hookers. We blasted off the ECUtek rubbish and remapped the ECU, replaced the springs with a firm progressive rate spring package, replaced with foglights with the RS foglight delete kit to get more air on the face of the oil cooler. (good idea for SS-T owners because the SS-T cooler is on the other side) Replaced the pads with a Pagid RS19, changed the brake fluid to a Castrol SRF, removed the backing plates off the front rotors and finally fitted some brake cooling scoops on the bottom of the lower control arms.
Happy Days, so we did a few track days with the car.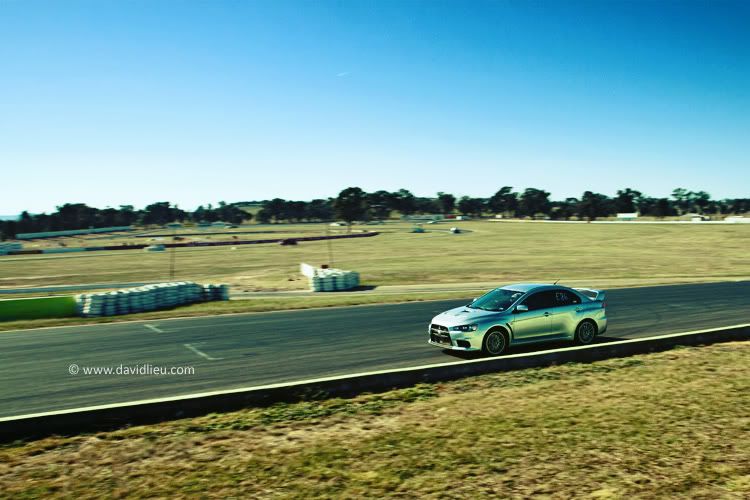 (For the trainspotters out there, yes that is Mt. Panorama at the famous Bathurst Race Track)
The car was brilliant, a good tune, decent pads and springs and an exhaust is about where most Evo X owners should be in my opinion. Power, handling and brakes all upgraded and supporting each other. It's a good balance.
So the next round of parts was on the cards, and like most people it always seems to start with chasing more power and adding bolt on's like manifolds etc. I won't bore you all with a shopping list of parts, I'm sure you've heard and read it all before, and needless to say ours wasn't anything different. The usual AMS this, Grimspeed that etc.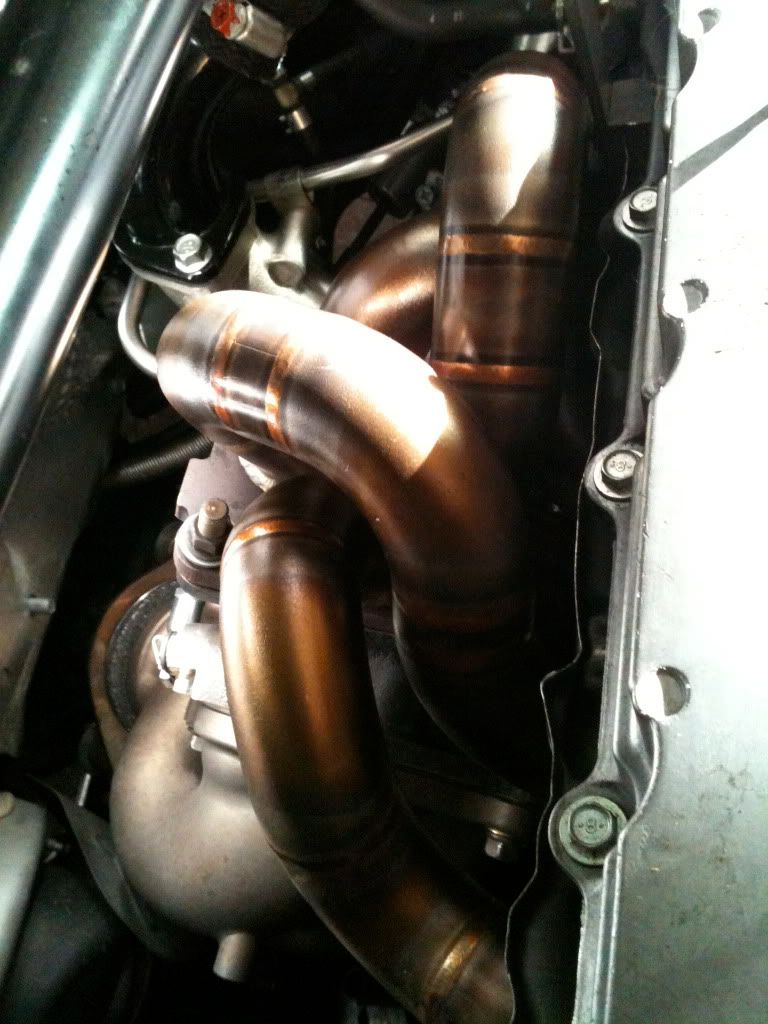 It's from around this time or just after I took a little more control and interest in this particular car as I could see it morphing before my eyes. The car was now quick, very quick! It fast and powerful enough to get you into trouble and since this car was at a race circuit somewhere around Australia at least every month we needed to make it safe so...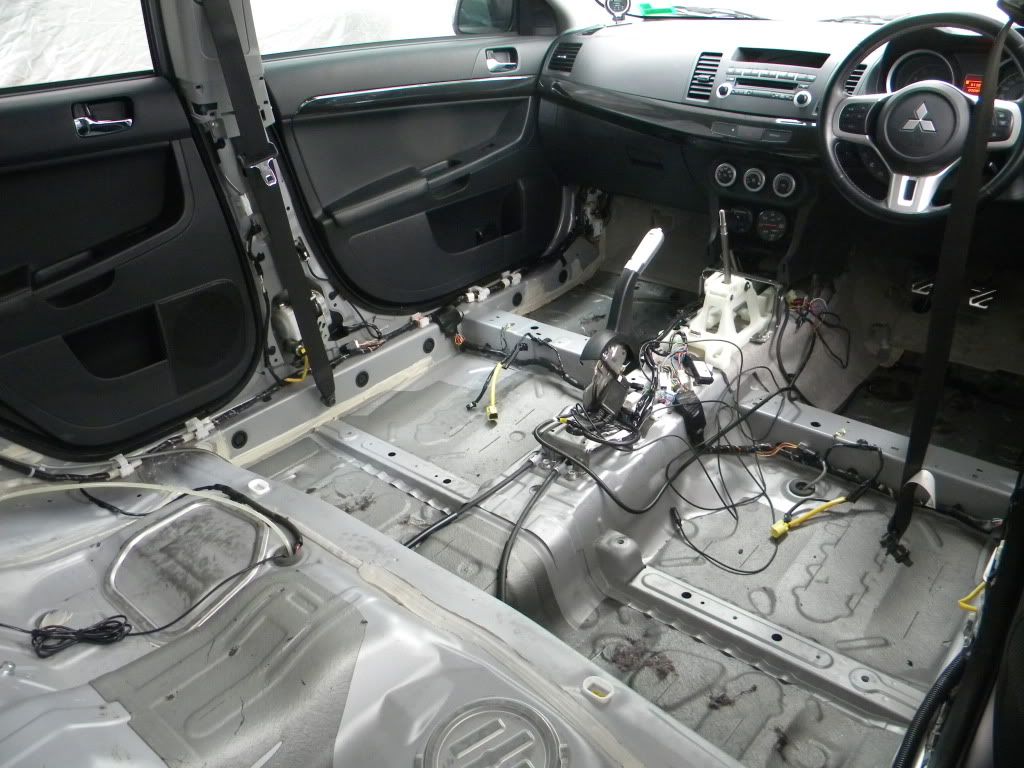 I didn't realise at the time that this wouldn't be the last time I would be seeing this car stripped like this...Hindsight's a wonderful thing right?
More Roll Cage Photos: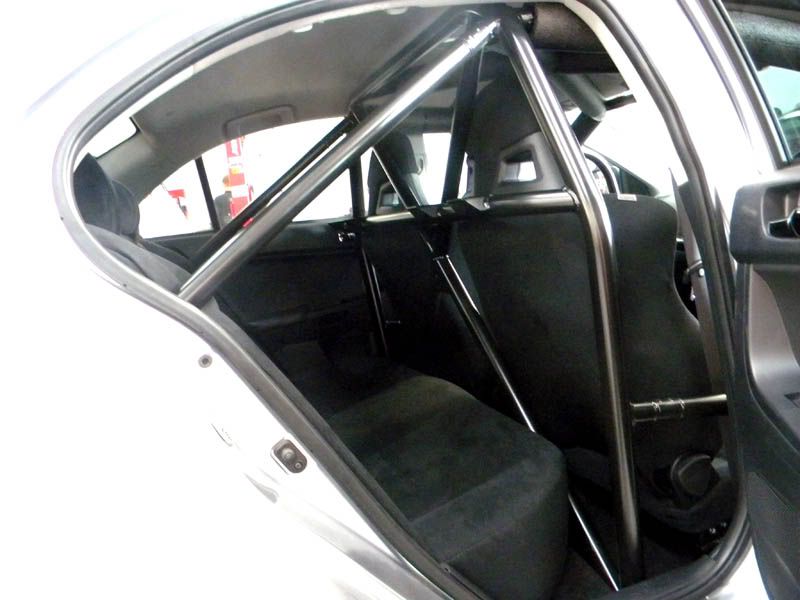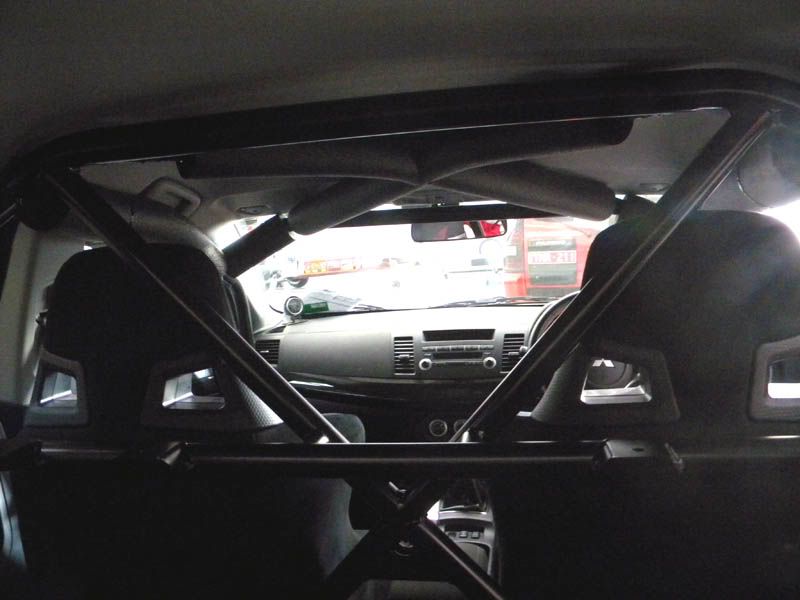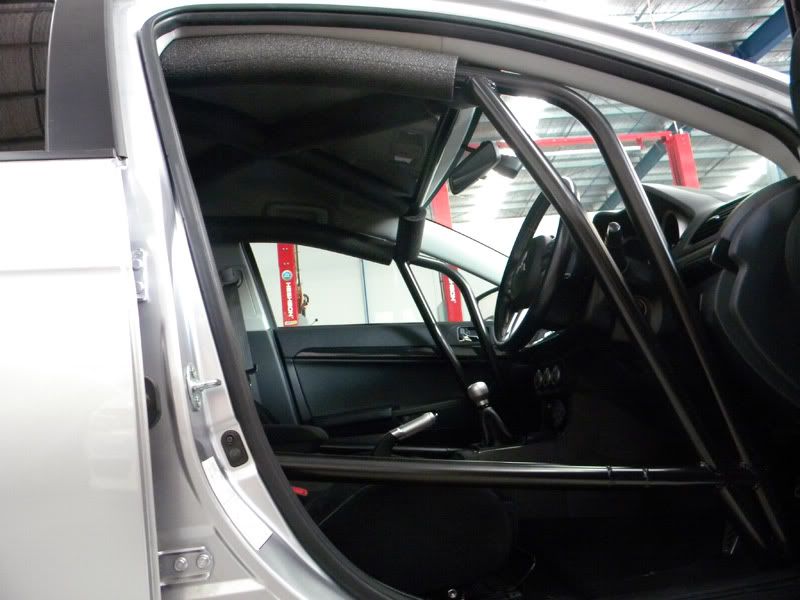 It's a CAMS approved cold drawn steel Bolt in roll cage. Now while Bolt in's aren't the optimum choice available, there were solid reasons why we went down this path. The number one reasons is that this particular roll cage is very comprehensive and added to that it's road legal in the state where we live. Secondly, it's a bolt in - bolt out arrangement so if the car ever gets sold you could unbolt it and sell it without an issue. You could even just bolt it in for an event then un-bolt it, but in the real world that will never happen. We are just all too busy.
Driving interstate to Lakeside: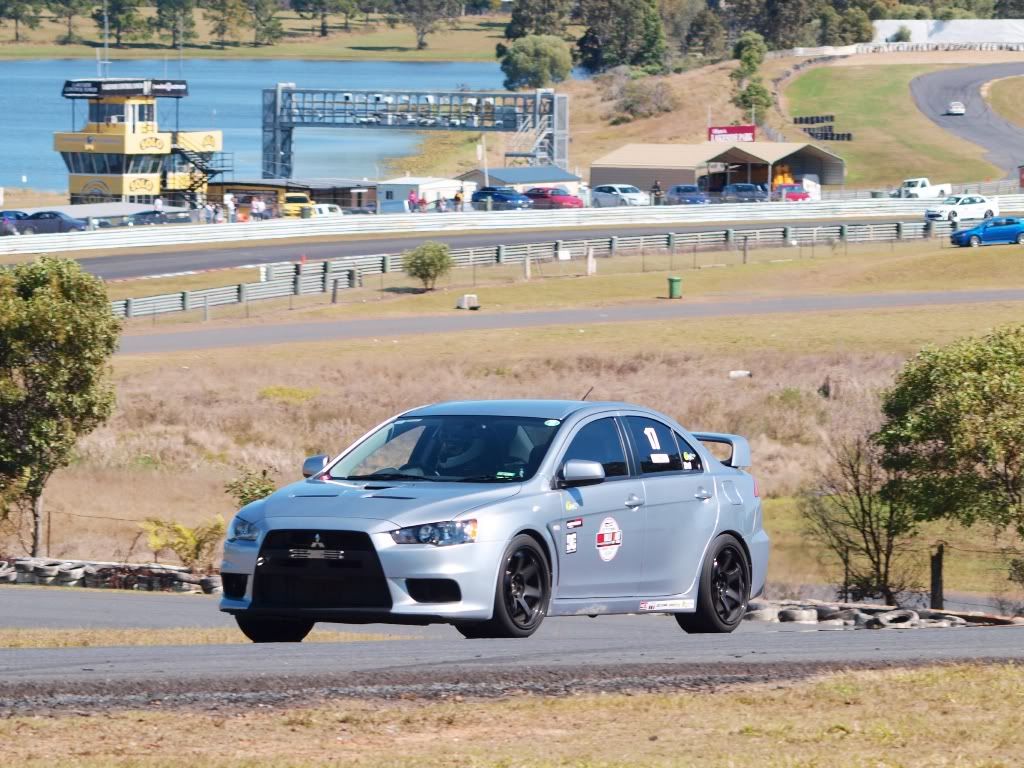 So, after a few more trips to different circuits the car was signwritten and used to promote my business partners other business. Nothing like offsetting income tax with motorsport eh?
By this stage we couldn't count how many times it had been to the track. It was a fast, SAFE and enjoyable car both on and off the road, and it had an outing any chance we could get.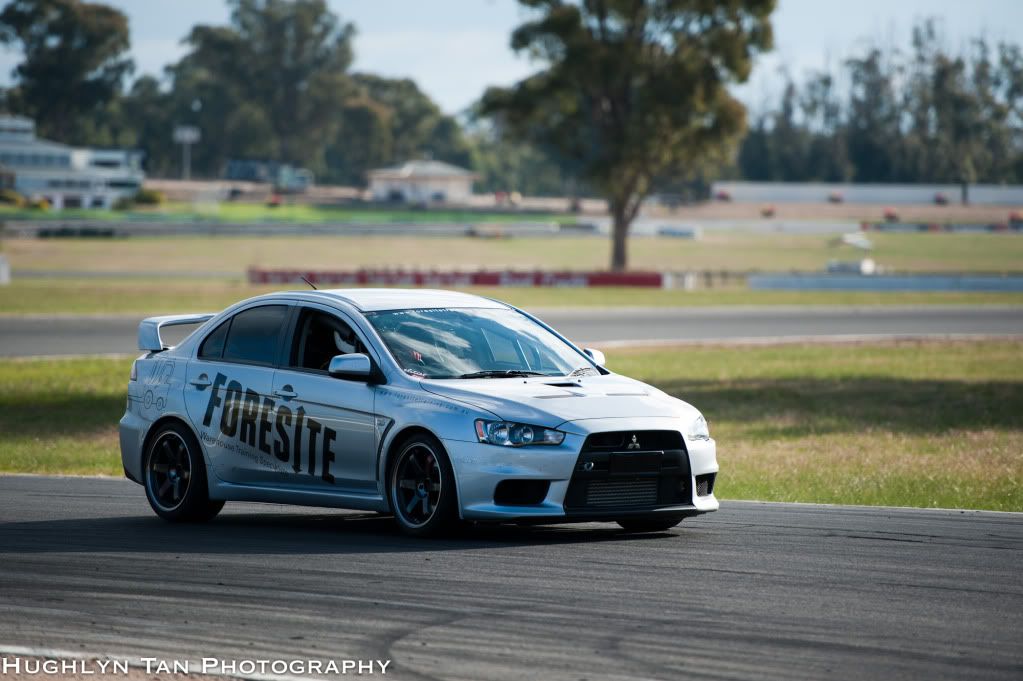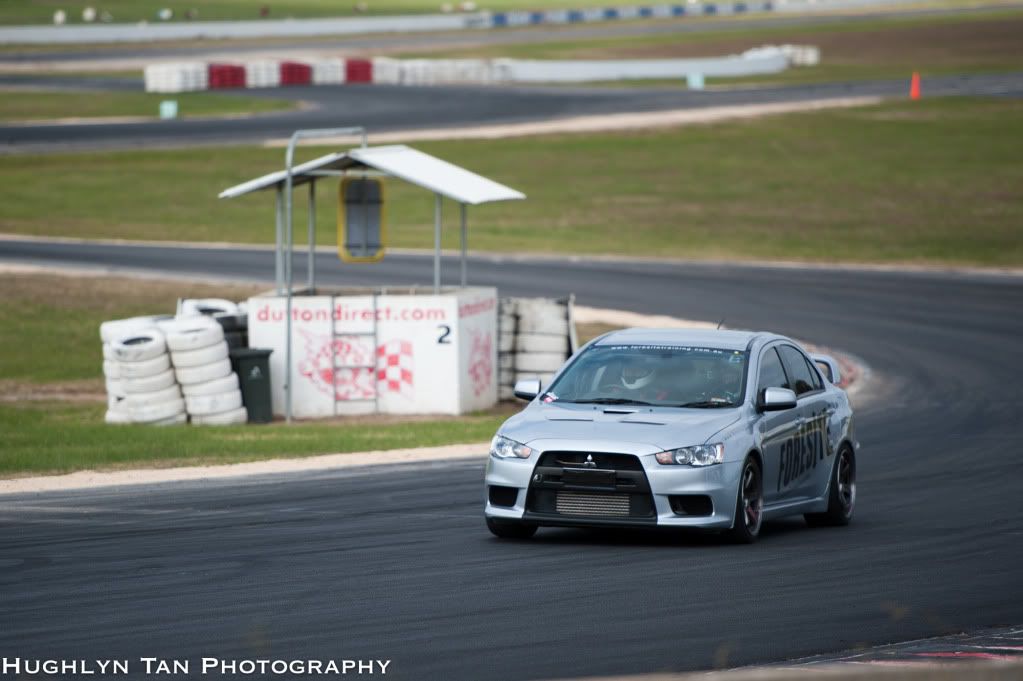 We had some Aero Fitted and made a few other smaller changes to the car, even had the guards rolled a little.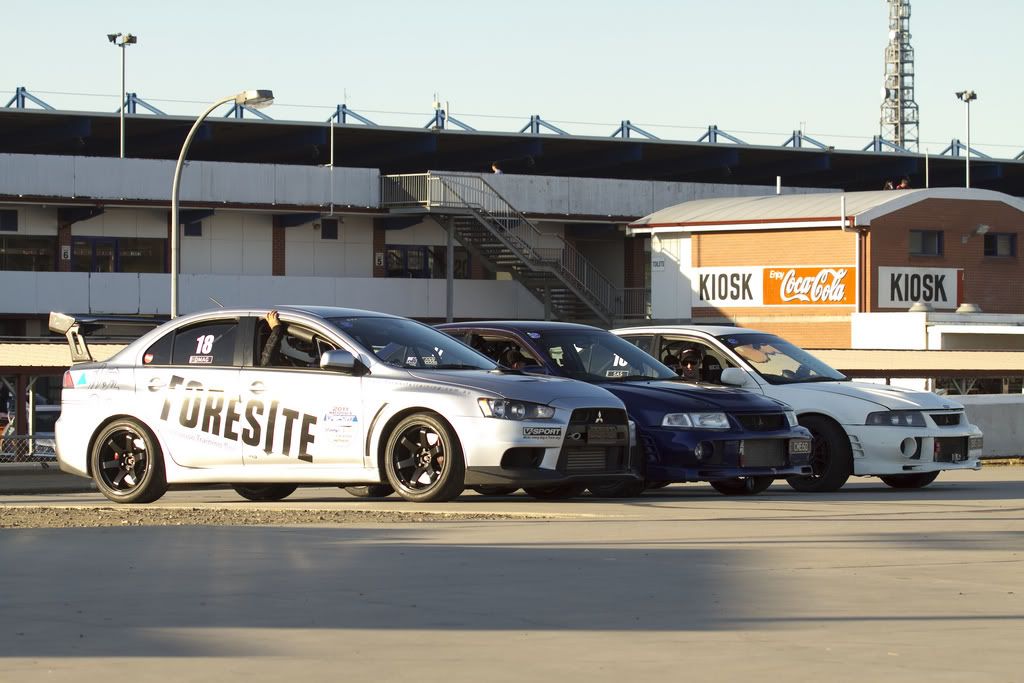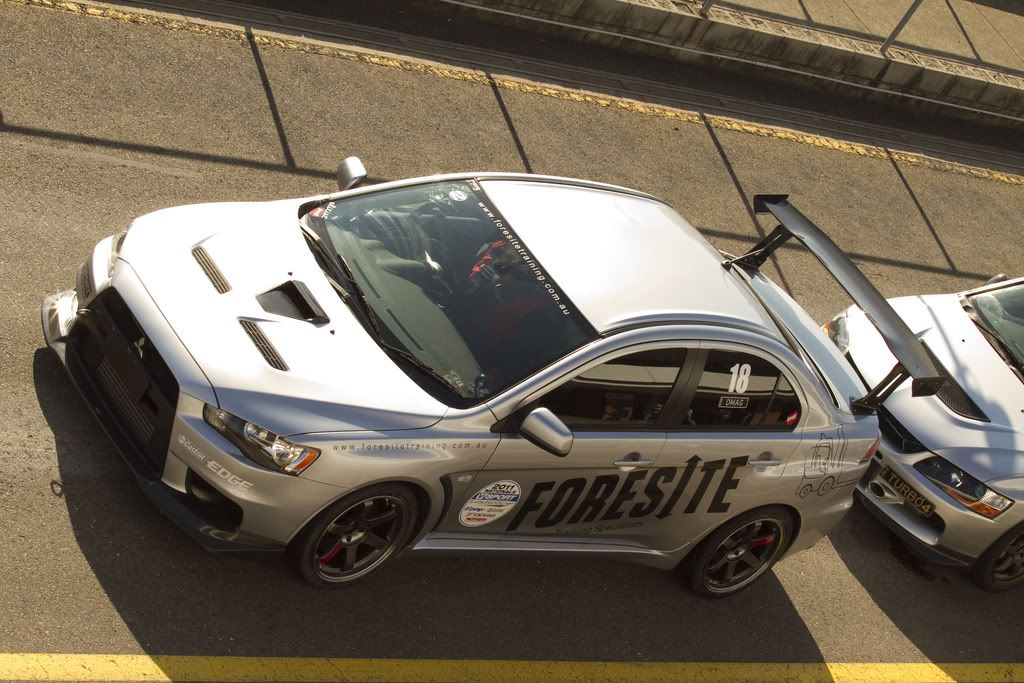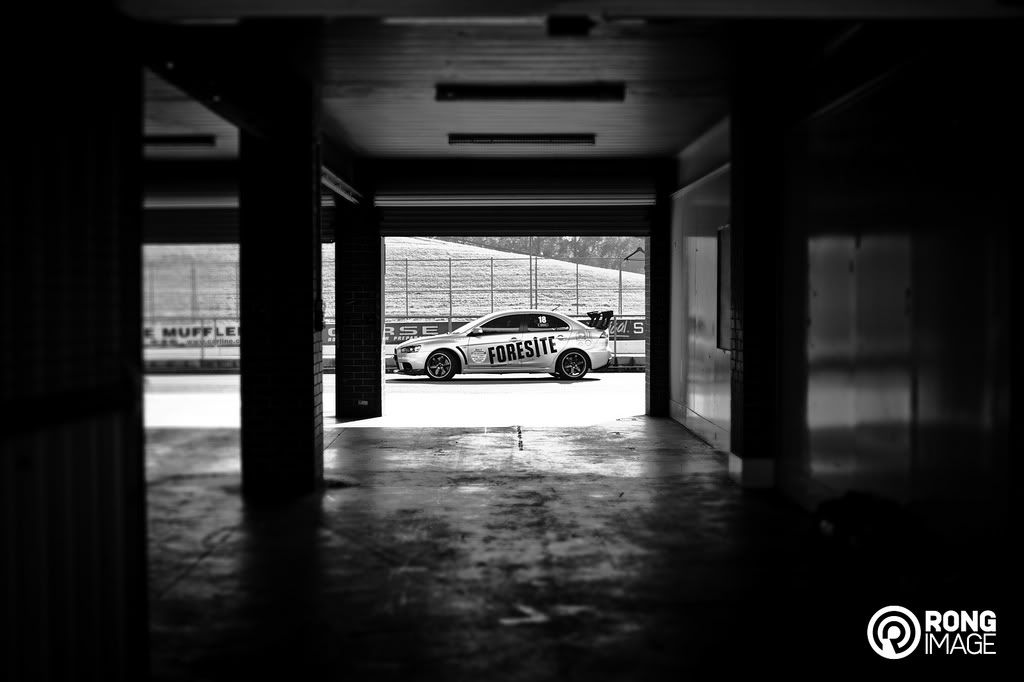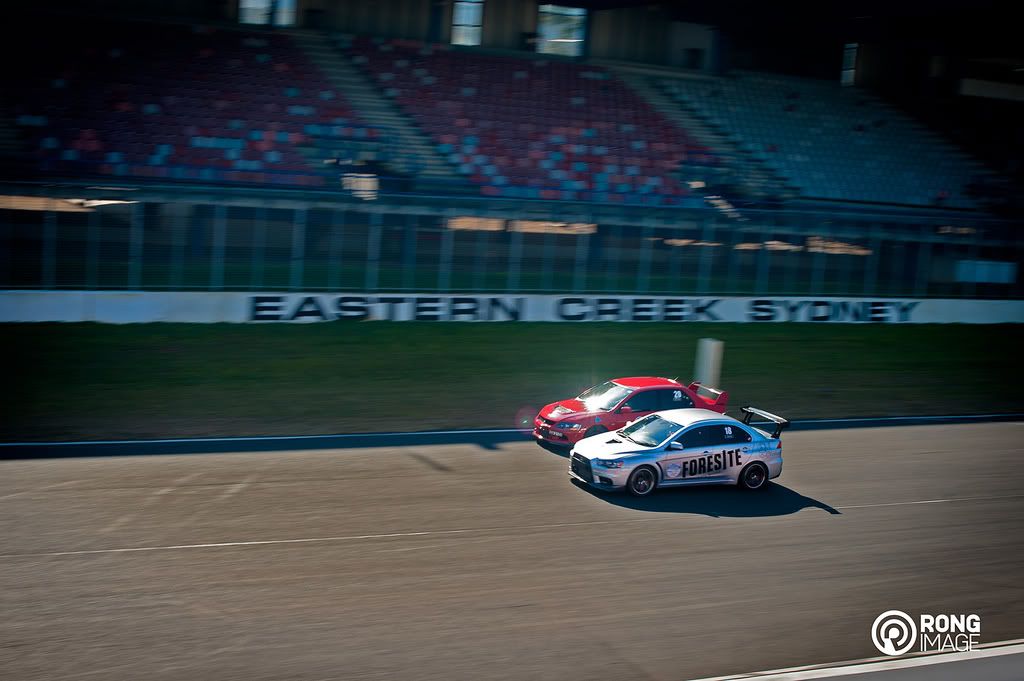 It was at that the Evo Nationals at Eastern Creek that we killed the clutch, which was at that time still stock.
Yes, that's right dead bone stock!
I must point out at this time something that is really important.
My business partner is really easy on the car, he is all and all, a smooth drive.
He has never launched the car
and even though he had done over 40,000km's in the car, and been to a few score circuit events, he still had the stock Clutch Master Cylinder and Stock Clutch operating without issues.
Now that car had been operating at just under the 400whp mark (we talk in kW here in Australia, but to make it easier to understand I'll convert things for you) for quite some time, and it was only with the help of a fuel change and retune to 465whp that the stock clutch gave up. Who would have thought that 465whp would have stretched the friendship of the factory clutch.
So we changed that for an exedy twin plate hyper multi and went on our way.
So both car and co. came back from Eastern Creek realising something more had to happen and it's at this point we turned a corner.
I was at the time working at Team Mistubishi Ralliart (kinda why the car was what it was really ) and circumstances had let me start my own business together with my business partner doing our thing, basically building and tuning Evo's. Although we do have other cars in the workshop occasionally, and that's the last you'll hear about that from me because of forum rules and etiquette I won't discuss it any further out of respect, but it still is part of the story, not trying to do stealthy vending here. (plus, I'm in Australia for crying out loud!)
So, we started up shop and turned our attention to the car once again. First things first, we needed to pull some weight out of the car. I guess coming from a motorsport background, to me adding more power isn't always a good thing. As the old saying goes, add power you'll be faster on the straights, remove weight and you'll be faster everywhere!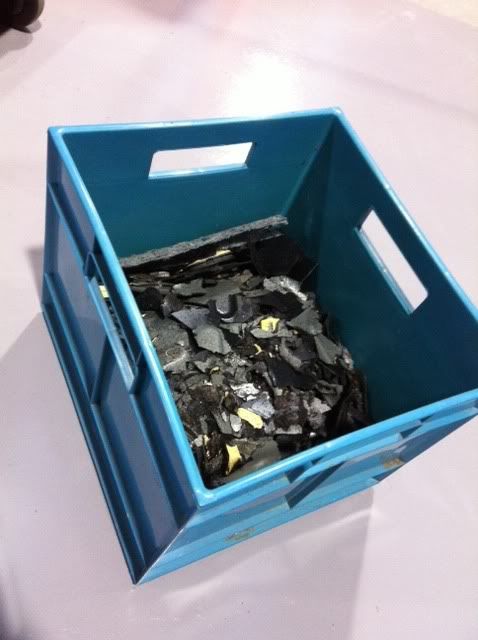 That's what you get after using some dry ice to lift the sound deadener off the floor, a plastic crate with about 10kg's of tar and deadener. Of course with all that weight gone and just bare floors without carpet, it needed a spruce up so I tidied that up.
In case you are wondering what the holes are for on the passenger floor footwell, The big ones to the left are for the roll cage, there are some large plates that locate up underneath the car that support the leading roll bar down to the floor foot plates. The smaller ones to the lower right are for the fire extinguisher.
Now while we were preparing the body, we are also building two engines for this car, a 2.0 and a 2.2 litre. This is the trial fitment of what we are up to at present. Seems to all be okay, but you have to go through this when getting parts out of America. (when will you people start driving on the correct side of the car!)
And the rest of the car is having everything removed and inspected. (replaced if necessary)