Still no motor so I decided to install my new seats since I sold my stock Recaros for cash in the middle of this build lol
Yes they are real JDM fanatics lol
.
So within a couple weeks-months my tuner called me asking to bring the shell up to Denver.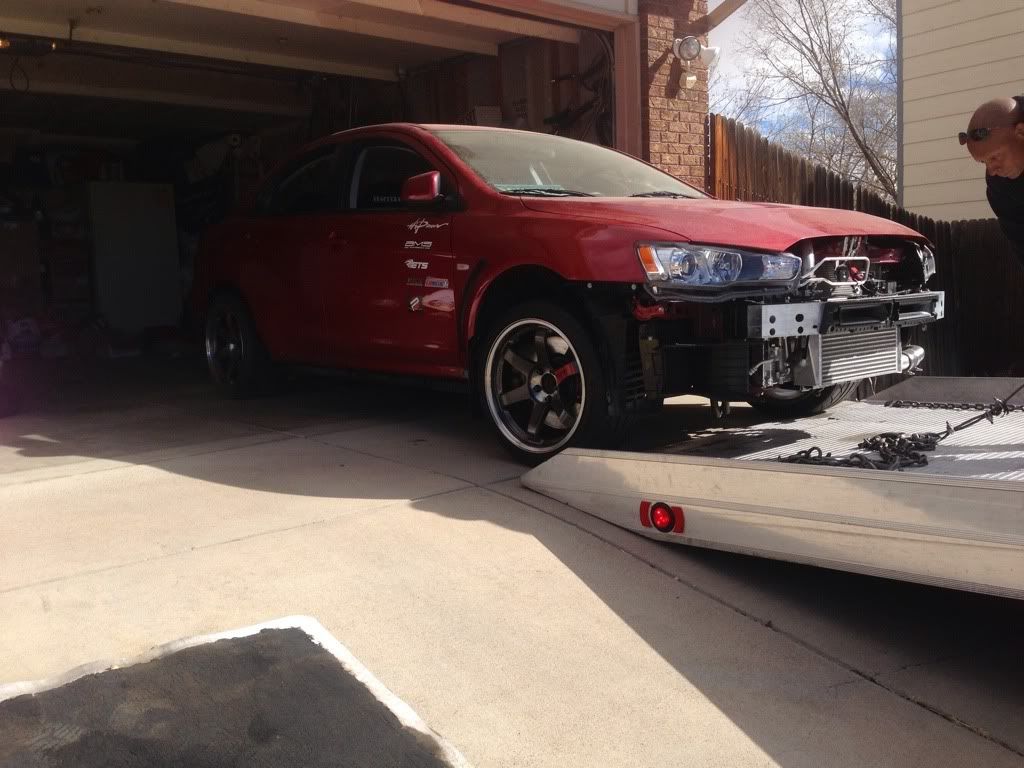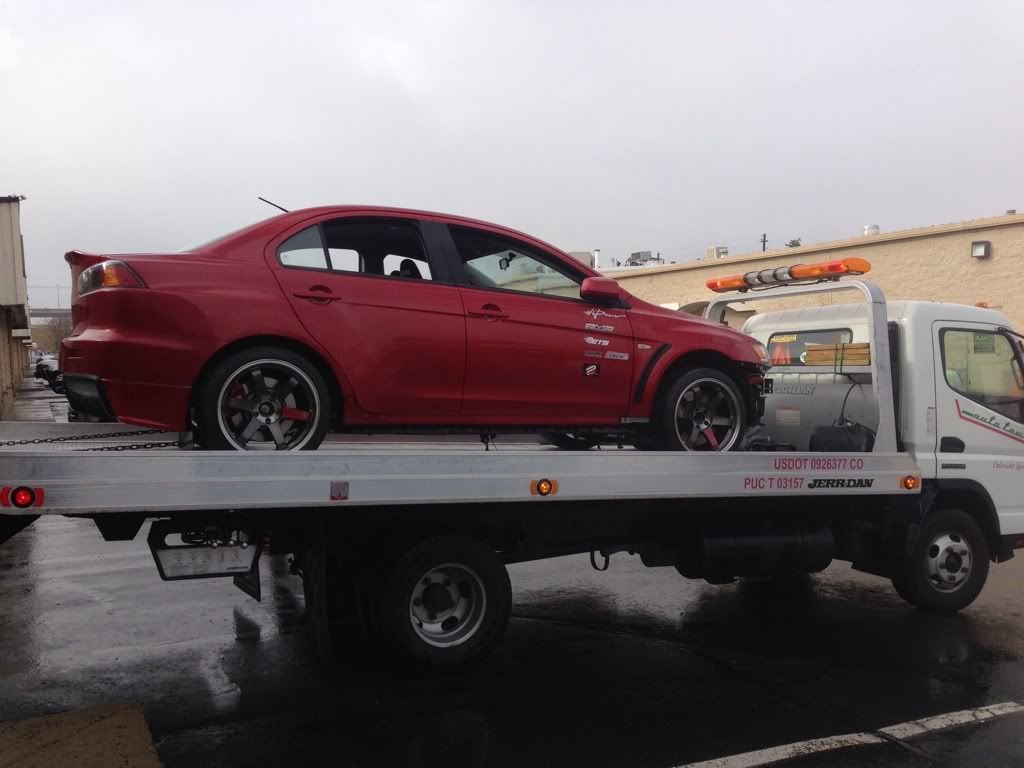 My phone rang and I came to a picture from the Tobz performance.
Engine was put together.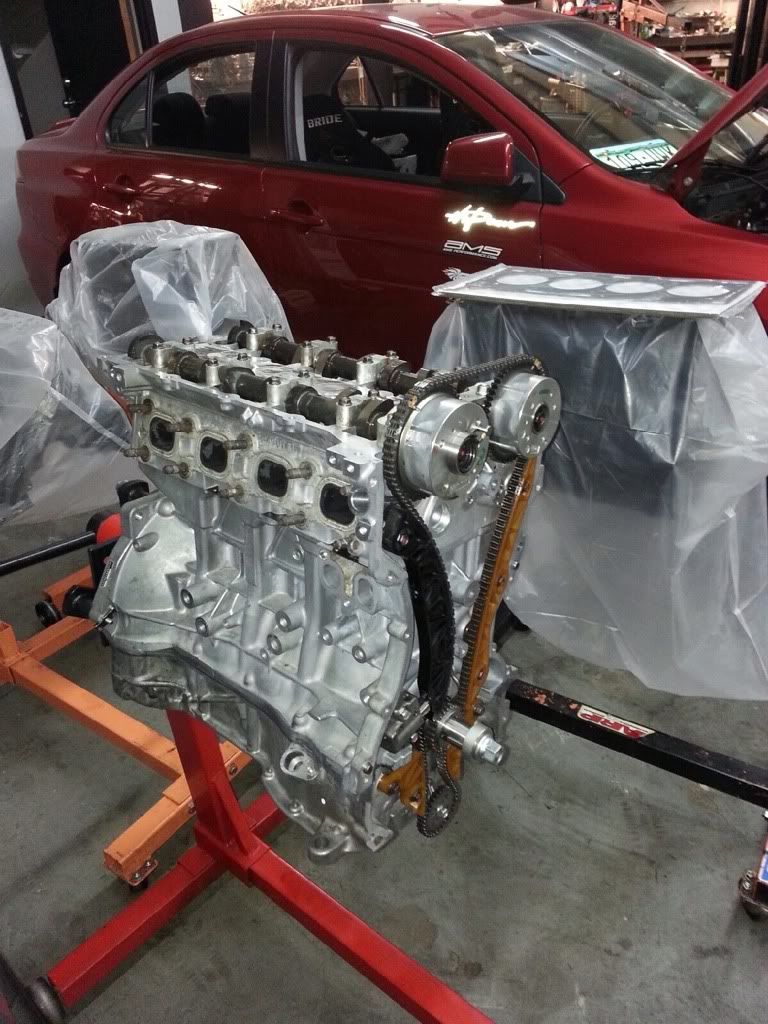 supertech titanium valve spring and retainers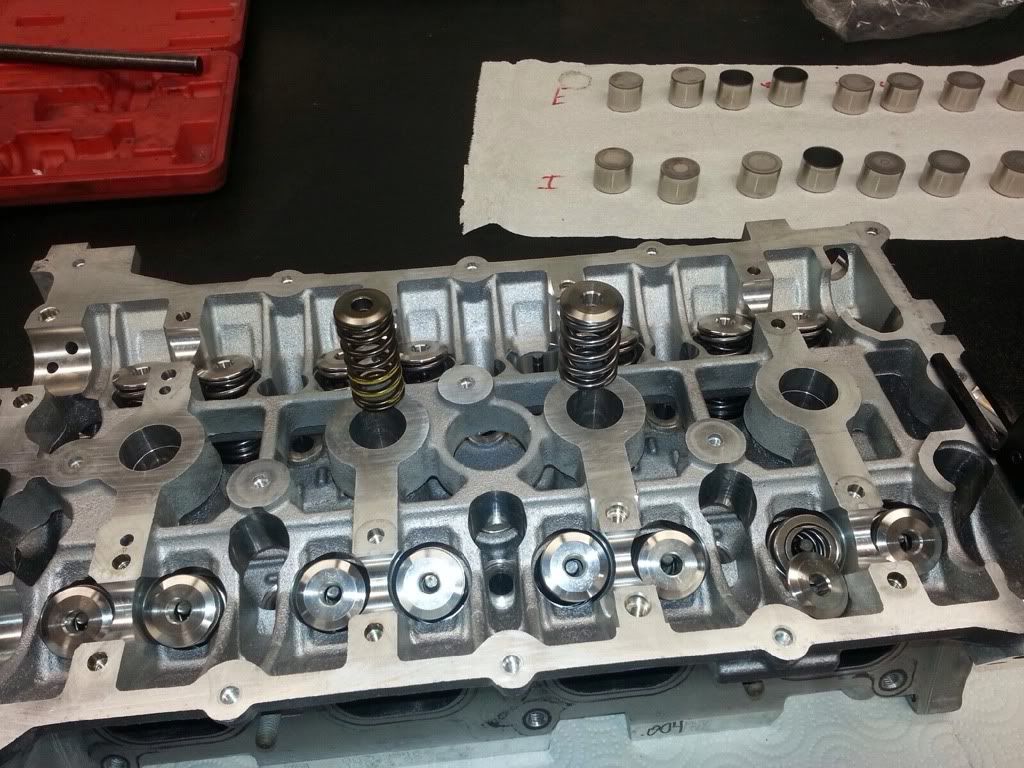 So during the whole process, got the offer of a lifetime. My tuner asked if I wanted the ETS twin scroll t3 kit. He then helped me obtained it and it began =) the turbo I chose to do is a BB hta3586 turbo
Here are pictures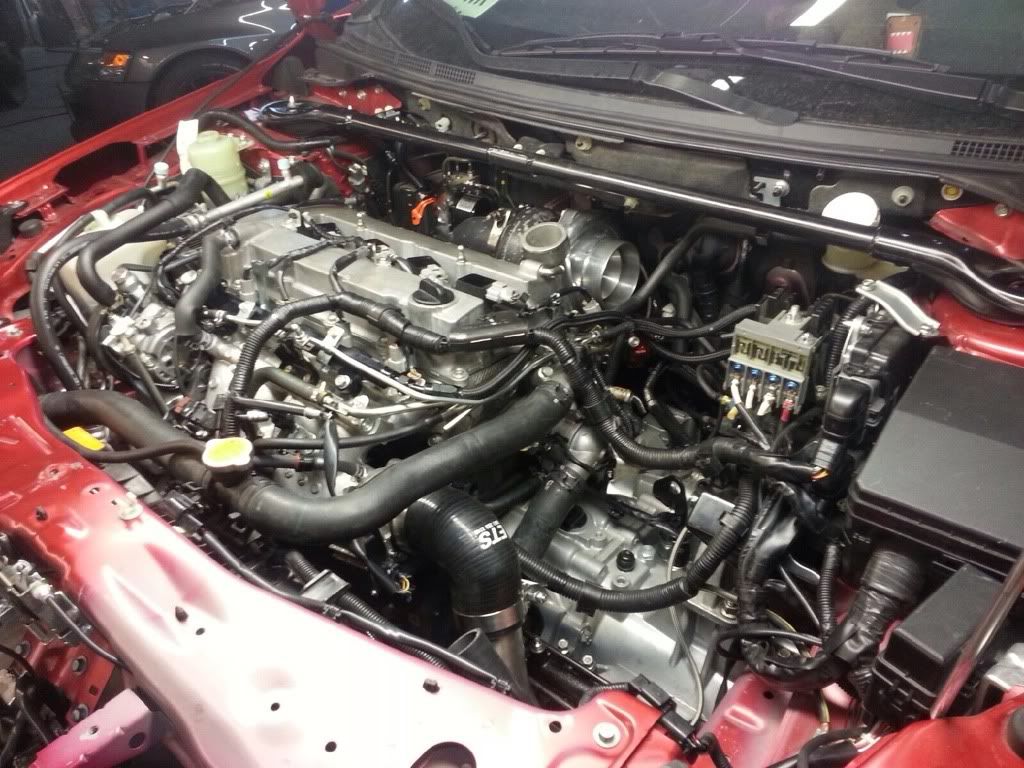 and it was complete =) she cranked on the first start.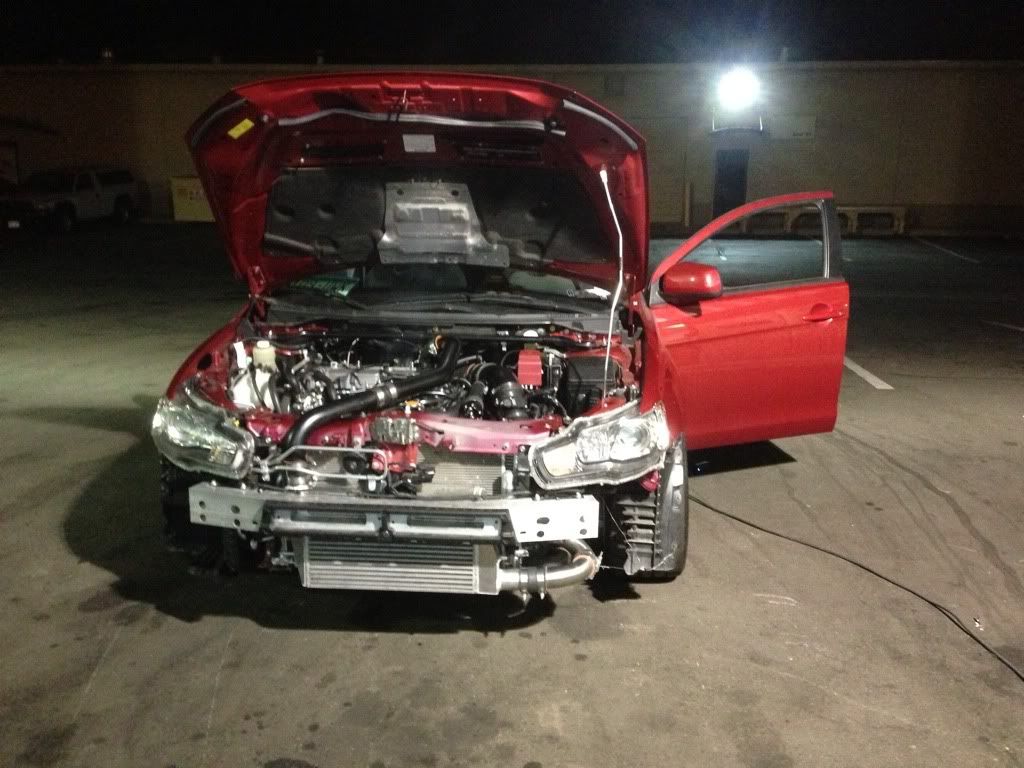 After driving the car back home I was left with a fully built evo x with no body panels. I then decided to sell my volk te37sl
I ended up with Wedssport Tc105n 18.10.5 +12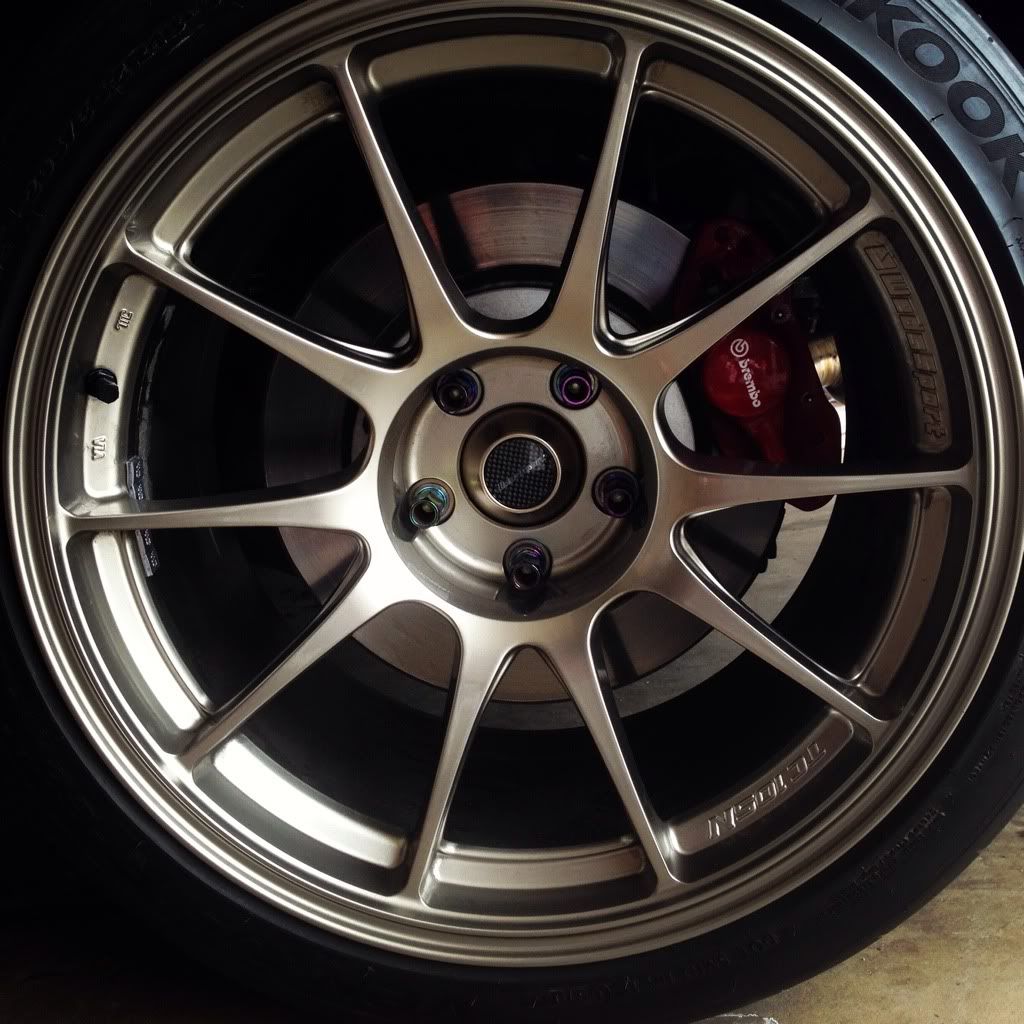 Interior how it looks now =)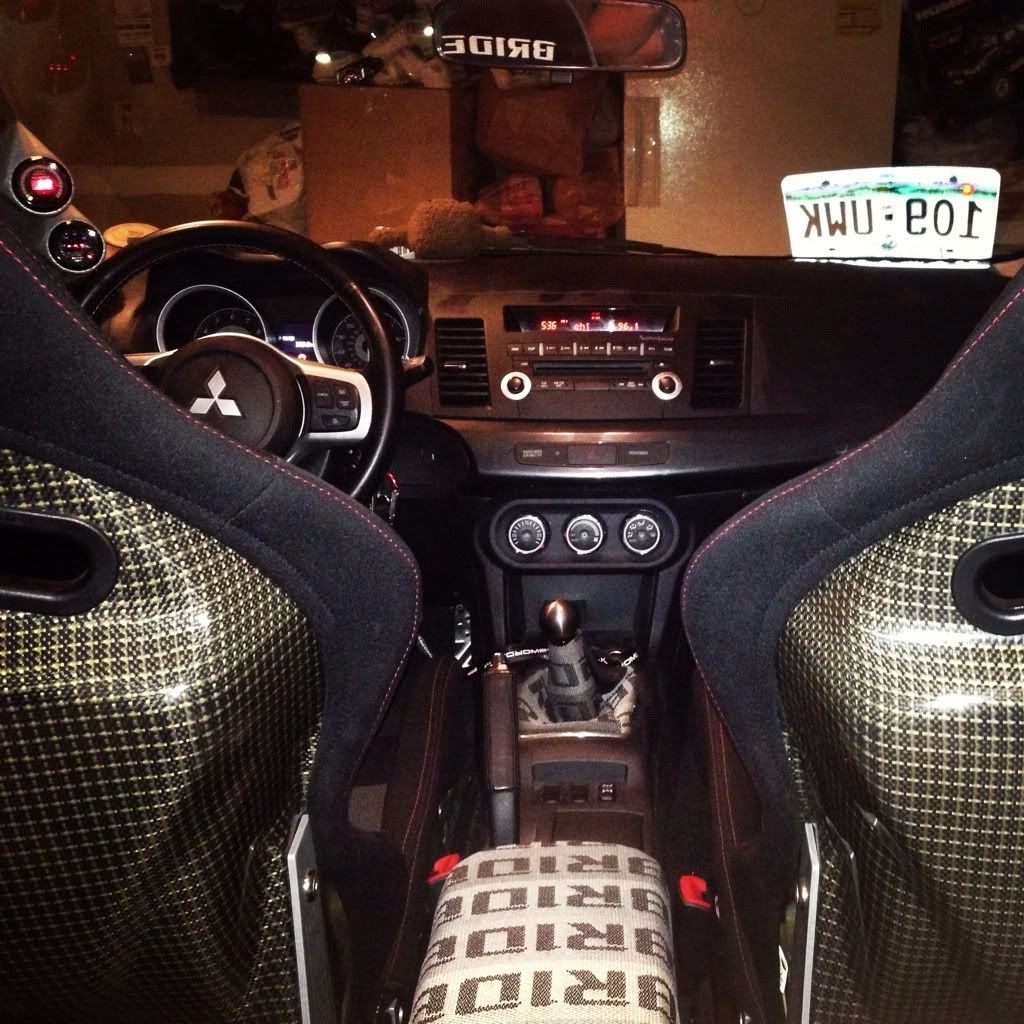 order I put months back has finally arrived.
IT was some Varis goodness from Bulletproof Automotive. Thanks Mark and my boy rob for helping me out with this order.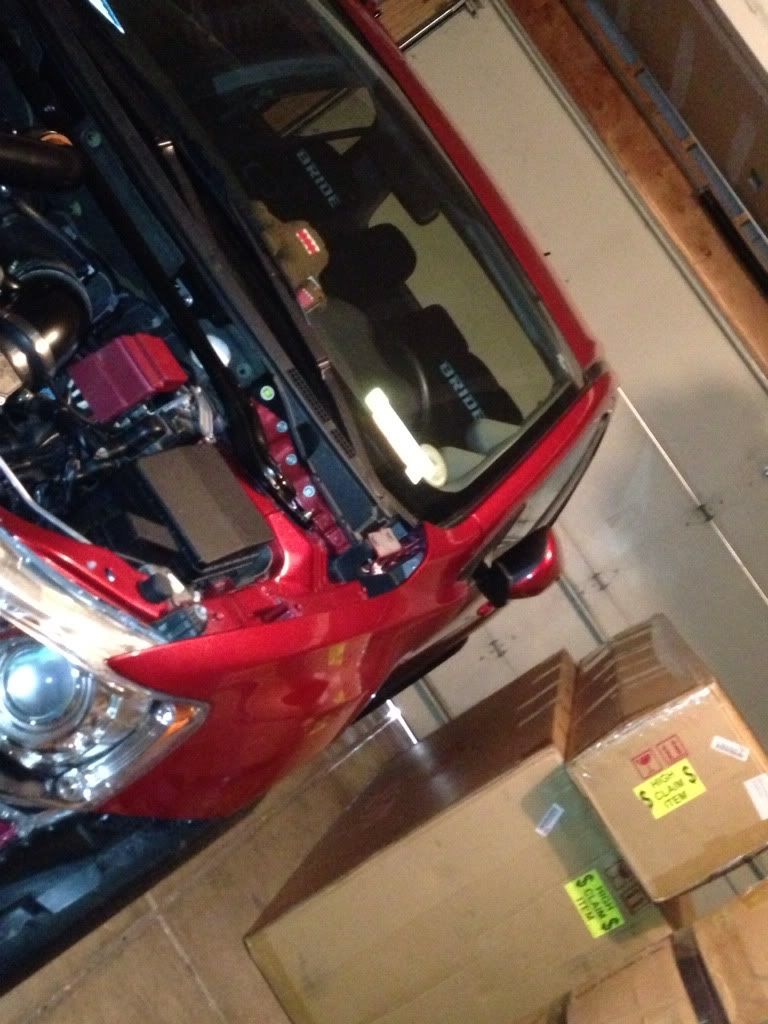 Varis side skirts with carbon under boards.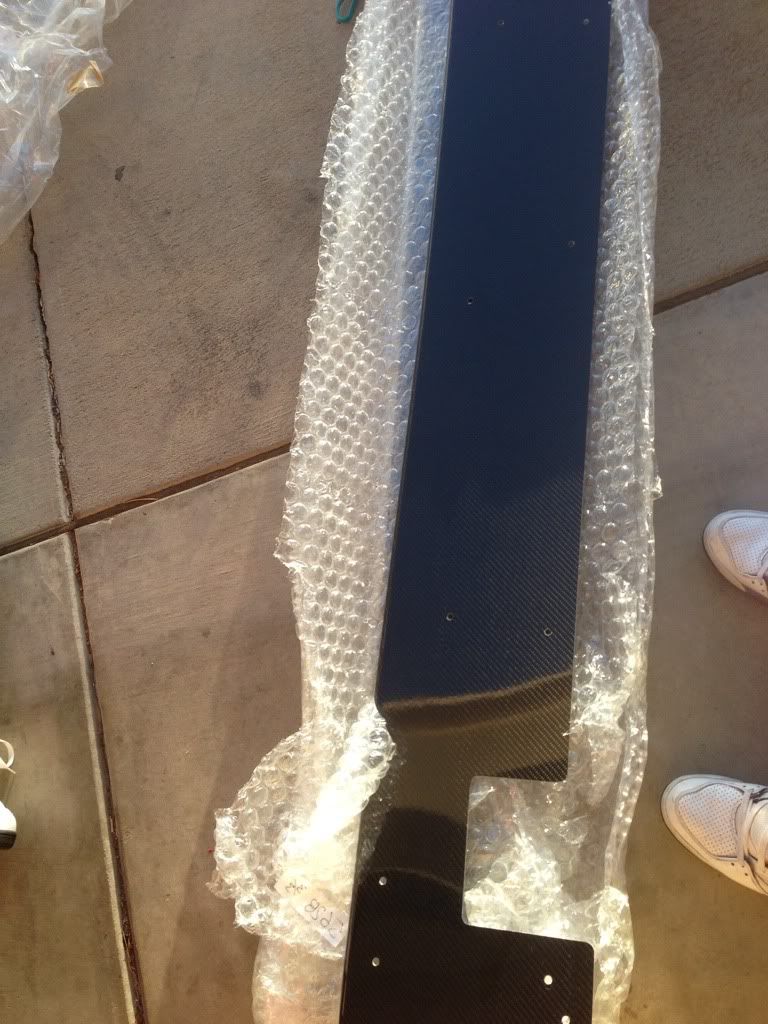 Varis front bumper with carbon lip.
Then my buddy Rob helped me out and did an order out to Evasive performance for the wing I've wanted for a while now. Thanks to andy as well over at Evasive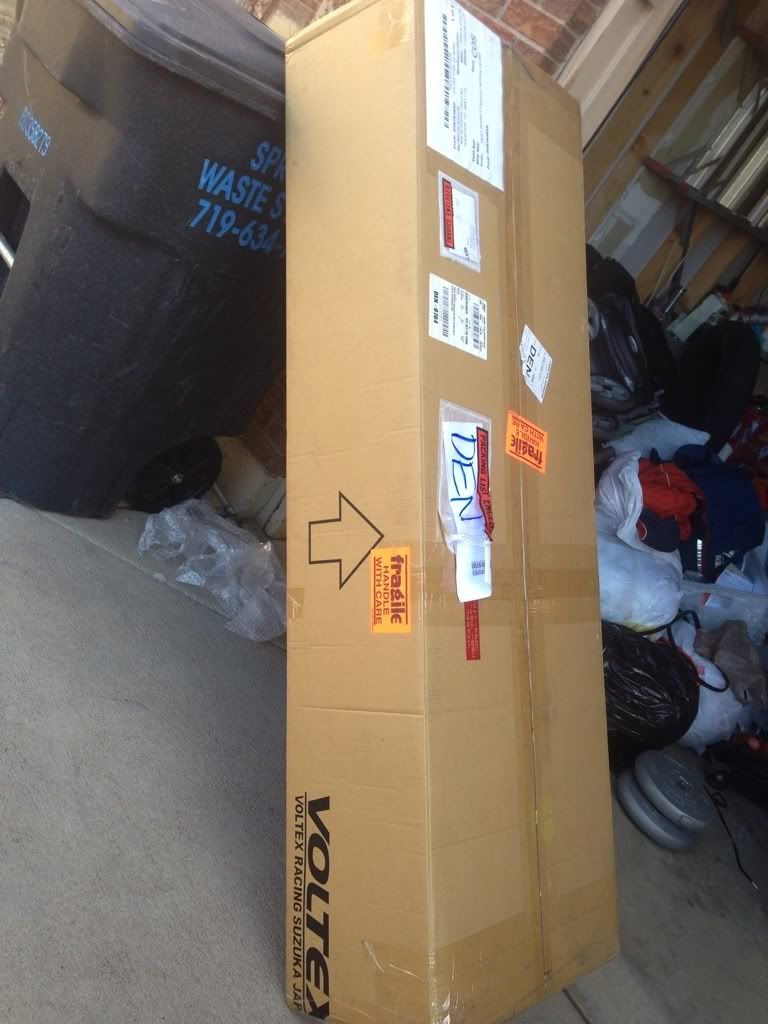 Here's how she sits now =)
Varis body kit will be painted and lips and voltex will be UV coated to protect the carbon from the sun.
Shout outs to Brian "Tobz" Tobia at Tobz Performance, Randy NukeRJ for help and getting the beast together, Tony at Evasive Motorsports, Mark at Bulletproof, Rob Robvnal in Hawaii for info and deals along the way. Appreciate it a lot guys
Interior:
Second Stage: BUILT MOTOR AT 14k on ODOMETER
Interior:
Bride low max Gias gradiation Kevlar
Bride arm rest
Bride shift boot
Bride rails
ARC Titanium shift knob
Rexpeed A-pillar
AEM tru boost gauge
AEM air/fuel ratio gauge
Works Short Shifter/shifter/under hood bushing
Rockford fosgate tweeters/faceplate
Broadway Mirrors
Wheels:
Hancook Rs3 265/35/18
Project kicks r40 lugs
AMS stainless break lines
Wedssport TC105n 18.10.5 +12
Exterior
:
YR advance rear tow hook
T1r front tow hook
OEM SSS rear extension bumper add on
Ralliart taillights
SSS oem projector headlights
Varis front bumper with carbon lip
Varis Side skirts with Carbon under boards
Voltex 5v wing
Exhaust:
Tomei expreme exhaust
ETS test pipe
ETS downpipe
Turbo kit:
ETS twin scroll T3 HTA3586 turbo kit
ETS twin scroll tubular manifold
Tial 38mm external wastegates
ETS 4" intake with upgraded maf
HEAD:
Slight porting for detonation
Tomei 270 poncams with lift of 10
Supertech dual valve springs and retainers
Cosworth racing head gasket
Engine
:
CP piston 10.1
Manley turbo tuff 1000hp rods
Revolutions Ported intake manifold
MAP thermal spacer gasket
Revolution Ported throttle body
ETS upper/lower IC piping
ETS 4'' FMIC
Golden eagle sleeves
Golden eagle O-rings
Mishimoto radiator
AEM 3 port boost solenoid
ARP head studs
Upgraded Main studs and bolts
Upgraded GASKET kit
HKS M45 sparks
OEM 2008 Valve cover
Synapse BOV
HKS oil cap
WOT no lift shift
Fueling
:
Beushur Double pumper
FIC 1680cc
Tobz fuel kit
AMS fuel rail
AMS FPR kit
E85
Transmission:
Fully built jacks tranny
Magnus CMC
Carbonetics triple clutch
Arp flywheel bolts
Eletronics:
AEM 70spi adapter
AEM tuning
Suspension:
STANCE SS+ SSD
IM NO FISHSTIX BRAGGING ABOUT HOW JDM MY CAR IS lol BUT IT IS SOMETING WORTH WHILE =)