Product:
Diode Dynamics LED Multicolor Footwell Kit (
http://www.diodedynamics.com/store/l...otwell-led-kit
)
Configuration/Price:
RGB Footwell Kit ($40)
Rear Footwell LED Addon Strip Kit ($25)
Bluetooth RBG Controller ($60)
Pictures: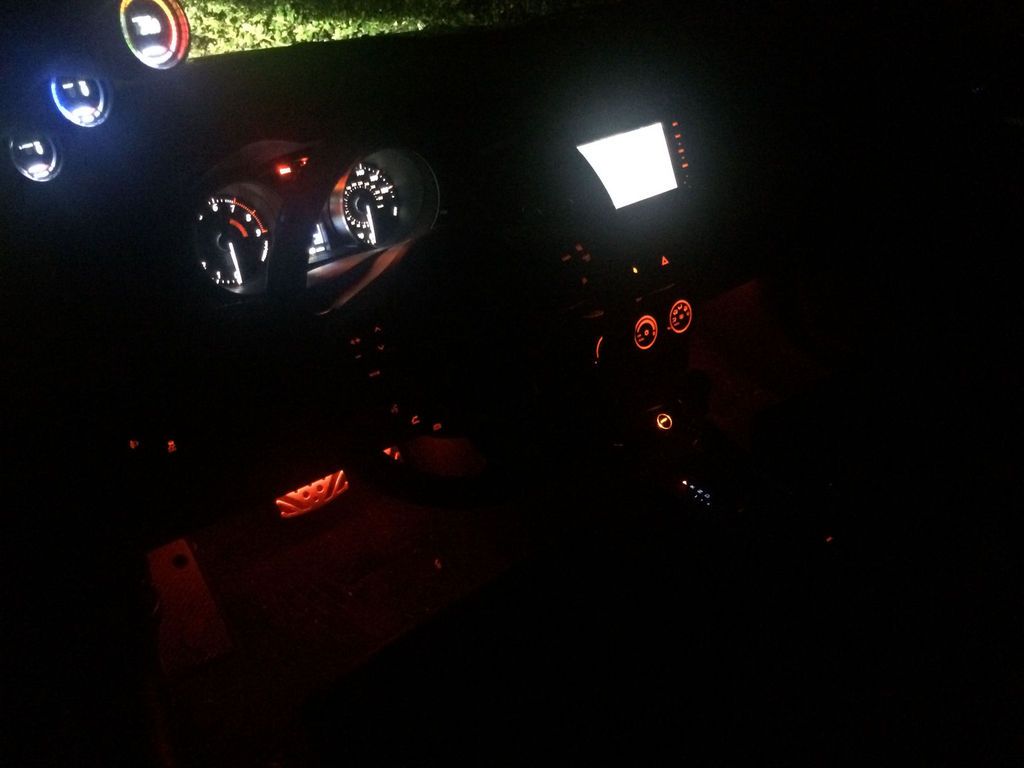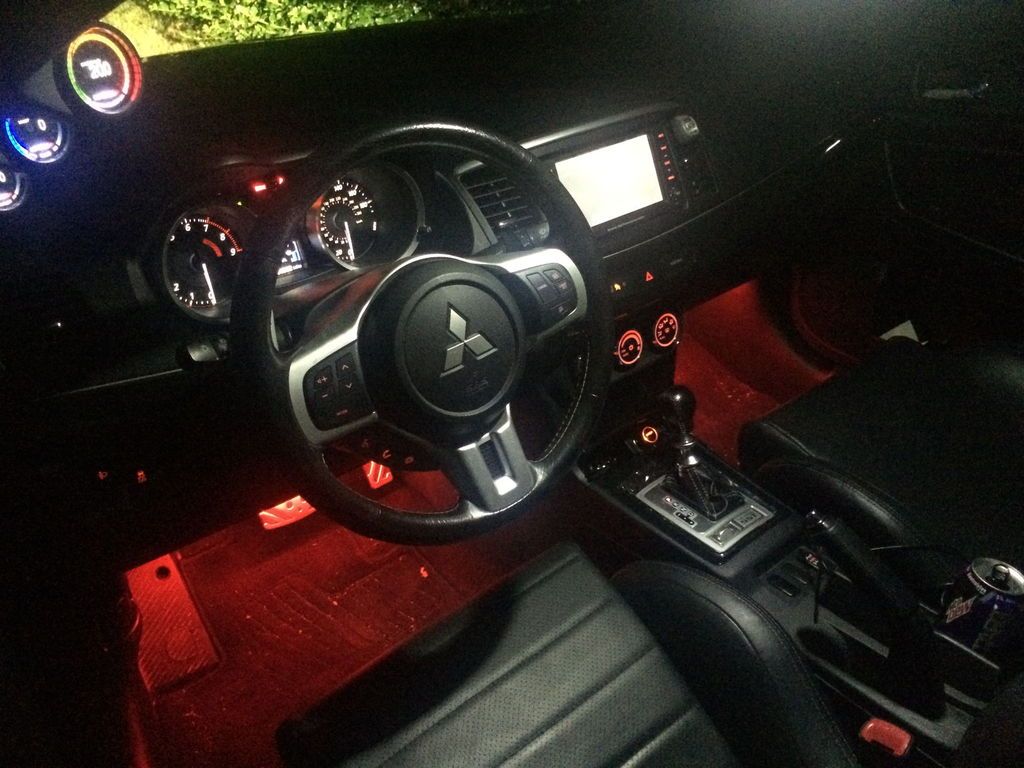 General Information:
Footwell Lighting....
Brightness:
The first picture is where I keep it. Just felt obligated to put the others because I don't want people to get the idea that it's not that bright (if that's your thing). They get very bright. I'm just more of a fan of the low subtle lighting so I keep mine low (once again personal preference).
Installation:
I got the addon for the rear seats as well. Very very simple installation, I did it roughly in about 8 minutes, and that's coming from a person who installed his testpipe backwards.
Remote:
Got the Bluetooth remote, which is really nice. Change color setting using color wheel. You can save presets. There's a pretty detailed scripting system built in that you can configure lighting sequences. You can also have it beat with the music whether preloaded or reactive to any music.
Pros:
+ Bright
+ Tons of Options
+ East Installation
Cons:
While I'm at shows people typically ask me to have my car on because they want to hear the lope of the cams which is fine. I typically park next to my friend who I had aspirations of annoying him by putting on the sound reactive option and playing this:
https://www.youtube.com/watch?v=zKA0GUJ3E2g
but alas even with the lowest sensitivity and the phone right next to the speaker, it is still constantly on due to the exhaust (Full Straightpipe, ETS Testpipe, ETS Extreme Catback) So I guess it's more of a setup issue, so you might not run into that situation, just figured I'd point that out in case you also had aspirations of annoying your friends.
This was not meant to be a formal review obviously, else I would have included more pics/video. I literally put this together in the span of 4 minutes, and half of that was uploading the pics. If you have any questions feel free to PM.
BTW: That's the DiodeDynamic Map Lights. Classy Bright white looking.