UICP- Upper Intercooler pipe - $100.00 shipped
---
DEPO RACING
www.deporacing.us
2.5" OEM Grade Aluminum (2mm wall thickness) UICP, 4 ply silicone cou
pers, Wrinkle Black or Aluminum - $100.00 shipped Evo X members
OEM Grade (2mm) is 3 times thicker than what many other companies use, yet is still very light. There are to many posts of guys crushing the pipes with t-bolt clamps, If you crush the pipe you are reducing the flow of air and it defeats the whole purpose. Also I did not make the pipe that connects to the intercooler. There is nothing wrong with it, I would have just duplicated it anyway like all the others. I chose to keep costs down and focus on performance only.
Elbow Section add $60.00 or $65.00 if purchased seperately
T-bolts 2.00 each extra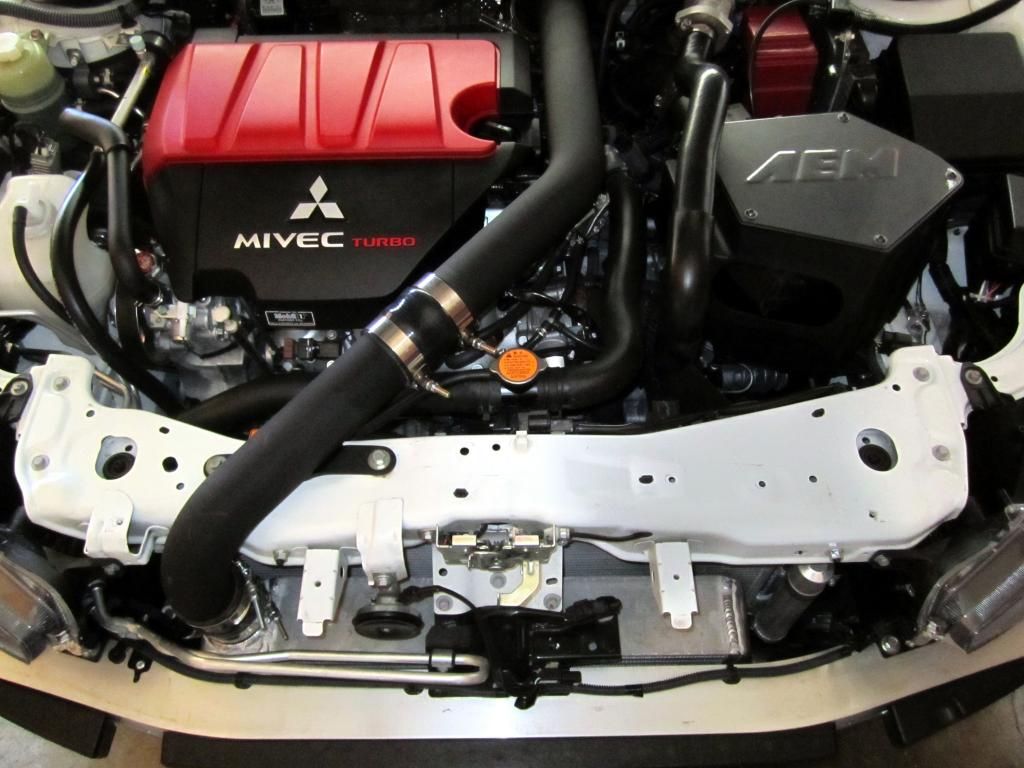 __________________
-Evo X/Ralliart 3.5" FMIC $339.99 Free ship
-Evo X/Ralliart FMIC 4.0" $399.99 Free ship
EVO X/Ralliart LICP Kit $179.00 + ship full 3"
-Evo X/Ralliart UICP $100.00 Shipped 2.5"
EvoX Bellmouth DP 219.00 Free Ship
-Evo X/Ralliart 3" SS Test Pipe $110.00 +ship
-Evo X/Ralliart Hi-Flow Cat $189.99 +ship
-Evo X Turbo Inlet Pipe $75.00 Shipped
Depo Racing Gauges 10% off
Order Here:
To view links or images in signatures your post count must be 10 or greater. You currently have 0 posts.