So it's finally done!
After many months of asking you guys questions and for opinions and pestering Ralph & Jon @ 5150 with tons of emails (which they promptly and courteously responded to) my car is finally done. (for now)
A little history:
The car is a 2012 GSR and was purchased in Feb 2015 with 37K miles from the original owner (a very nice, and meticulous guy) who lived in Orange county, CA. I was leary of buying a modded EVO, but it was obvious that this car was very well taken care of. Go-fast mods that were on the car when I purchased it:
AEM intake, AMS UICP, AMS intercooler, AMS downpipe, Mil.Spec 100 cell HFC, Perrin 3" dual exhaust, Grimmspeed 3-port EBCS, Synapse DV, ID 1000 injectors, Walbro 400 pump. Since the owner traveled back & forth to San Jose for work he had most of the parts installed at FFTEC up north. It was also tuned by them:
FFTEC Mustang Dyno: 320hp/314tq
I enjoyed the car for a few months and the mod bug bit of course, so I started planning the next round of mods which happened to include the bolt on GTX3576R from ATP, among other things
Starting in November 2015 I began to accumulate and stockpile parts for the future power upgrade. I picked up a MAP investment cast exhaust manifold (which I had coated locally), a Moore Automotive 3.5" intake, ETS LICP, Kozmic catch can, a set of the new billet GSC S2 cams, GSC Beehive valve springs and Ti retainers, and misc gaskets, spark plugs and other little things.
In the meantime, I installed the ETS LICP and Kozmic catch can myself, but wanted everything else to be installed at the same time along with the turbo. Also had a Comp stage 2 clutch installed in early December in preparation for the turbo upgrade.
When money (and my wife) finally allowed, it was time to place the order for the GTX3576 w/3" inlet from Ralph at 5150. Once they received the turbo we set the install & tune appointment for 3/30-3/31.
We headed down to 5150 early on the 30th and finally, after like 200 emails back and forth, we finally get to meet Ralph in person. He was really cool and gave us a grand tour of the new shop which was nice and very spacious. Chatted with him for maybe an hour or so and then he offered to take me for a spin in his 600+ hp EVO, which was a blast. Upon returning to the shop we put my stockpile of parts in the trunk of my car and handed over the keys. To kill time while they did the parts install, my wife and I had reserved a hotel room for that night and spent the rest of the day at Knott's Berry Farm. I hadn't been there since I was a kid and never realized how small the park was, but we had a great time nonetheless.
The next morning we ate breakfast and headed back over to 5150. Ralph informed us that their mechanic Mikey had literally just buttoned everything up and Jon was in the process of loading the car onto their new, in-house Mustang dyno (which had just become operational a few days prior).
Jon worked his magic for a while and then came out to get us for the final pulls so we could do some video recording. He said he was pretty pleased with the results given that the car still had a cat in place and only running 91 octane. Wound up putting down 403hp/340tq. I was more than pleased with these results. After shooting the Sh&t with Jon for an hour or more, he decided to unload the car and instructed me to test drive it. HOLY CRAP what a difference. It just doesn't stop pulling! And when in cruise mode it runs as smooth as butter. My wife noticed right off the bat and said "It seems so much smoother". Yes indeed
We went back to the shop and chatted for a while longer, thanked them for everything, paid the tab and headed out for the 100+ mile journey home.
Overall, I'm very happy with the way things turned out. Car runs great, service was great and Jon & Ralph are great guys to work with.
Full power mod list:
ATP GTX3576R
GSC S2 cams
Beehive springs & Ti retainers
MAP cast manifold
Moore 3.5" intake
AMS UICP
AMS intercooler
ETS LICP
AMS widemouth downpipe
Mil.Spec 100 cell HFC
Perrin 3" dual exhaust
Grimmspeed 3-port EBCS
Synapse DV
ID1000 injectors
Walbro 400 fuel pump
Kozmic VTA catch can
CA 91 octane
Now for some final results & pics...
5150 Mustang Dyno: 403hp/340tq
(around 463/391 if you do the 15% to get Dynojet numbers)
Big boy toys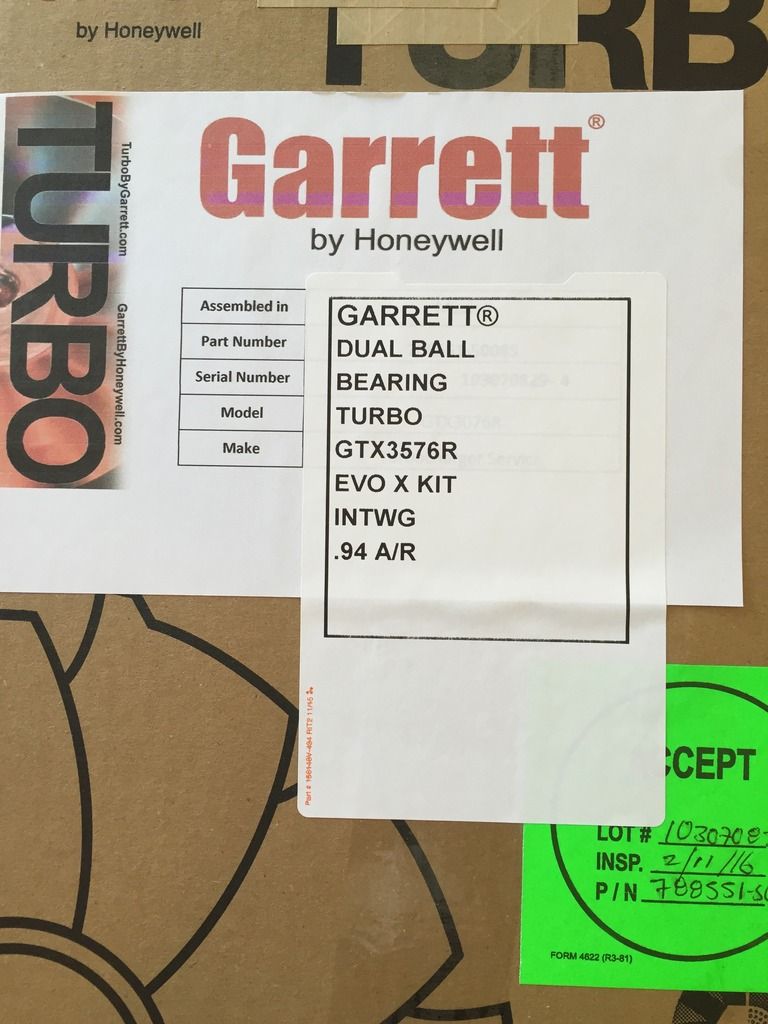 Engine bay before
Engine bay after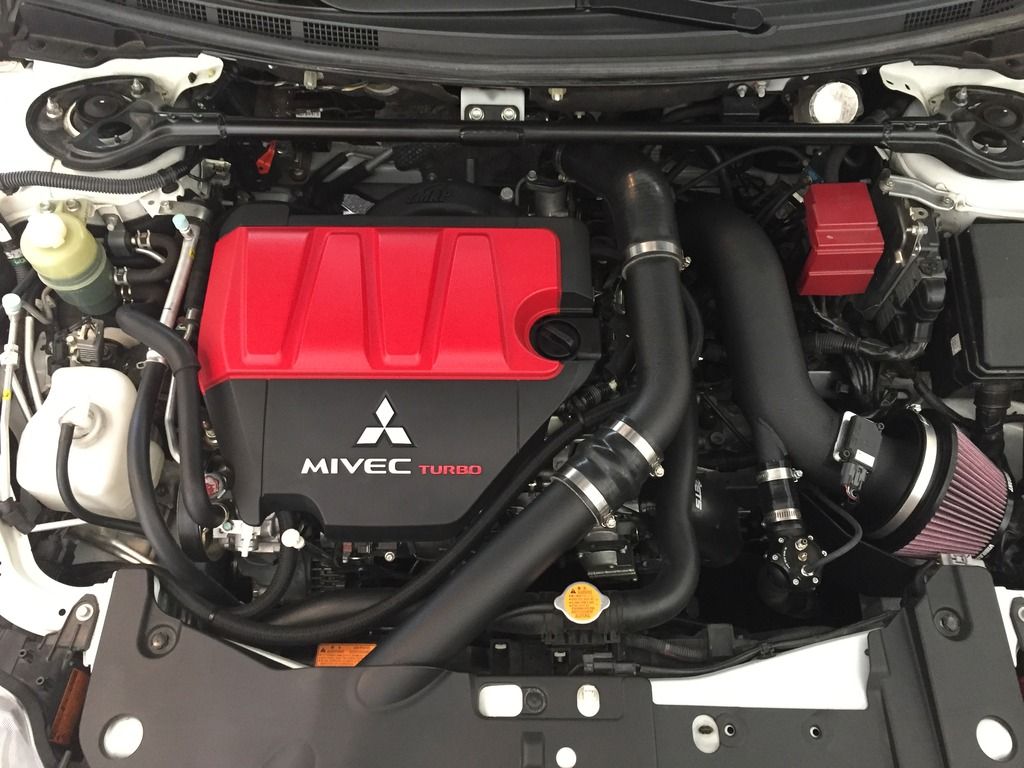 Videos:
Idle with cams
3576 whistle
On the dyno
Sorry for such a long post, but I wanted to give you guys all the details.
Thanks to everyone here for their help, opinions and encouragement. Thanks to Adam and Potter @ MAP, Bill @ Moore and ETS for some great deals on parts.
Thanks to Jon, Ralph and Mikey @ 5150 for the great install work, advice along the way, tuning skillz and in general, being a great bunch of guys.
A big thanks to my beautiful wife for letting me go semi-retard on this thing