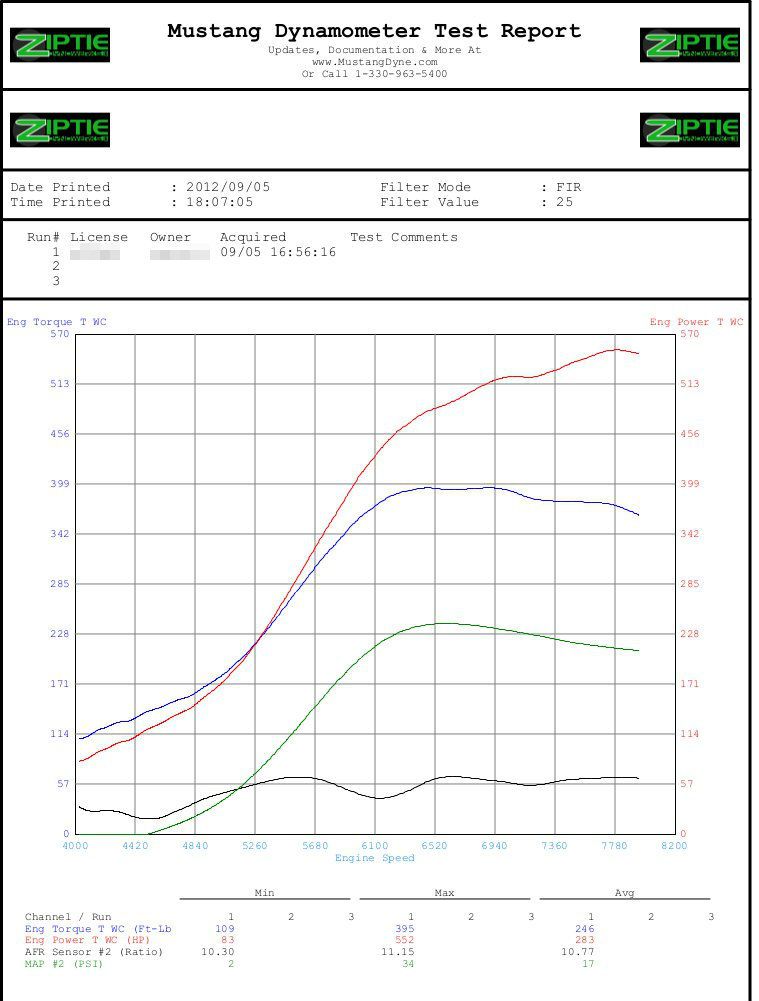 The pull was made at 4500 feet, so the CF is about 1.17
This was my peak power pull. For some reason, spool was very lackluster on the dyno that day. I really get full boost in 3rd at 4800-5000 RPM, so peak torque is actually much higher on the street.
This was my very first pull of the day. My fuel curve is MUCH better now.
Specs:
2008 Evo X GSR
2.0 L MAP shortblock
- Wiseco HD 1400 pistons
- MAP X-beam rods (these rock!)
- Brand new OEM core
Refreshed stock cylinder head
Cosworth MX1 camshafts
AGP 6262 CEA journal bearing turbo kit
DW65c in-tank fuel pump (also, AMS inline fuel kit which is currently disabled until I need more powwaah)
FIC 1100cc injectors
Tomei AFPR
Cosworth fuel rail
Tuned by me!
I will post up my 4th gear pull later. I would like to get a legitimate dyno run in because I'm actually pushing 1.5 psi more on the street up top, so realistic power output on the street is about ~580 WHP at least.