Alternator fell off!!!
I searched but couldn't find anyone else that had the same problem. I felt my power steering go out and then my "charging system maintenance" light came on. Pulled over immediately and noticed that the belt was still on all the right pulleys, but my alternator was just hanging there. It also took one of the a/c lines with it.
Any idea how this could have happened. I had the car completely apart back in august and I remember the alternator being really tight to on to the bracket. Did I just force it too much? Come to think of it, I remember doing a little grinding of the alternator (not the bracket) to get it to fit.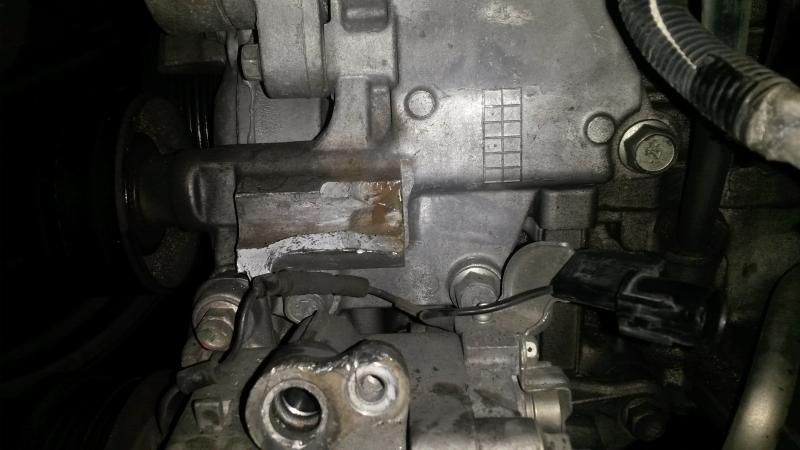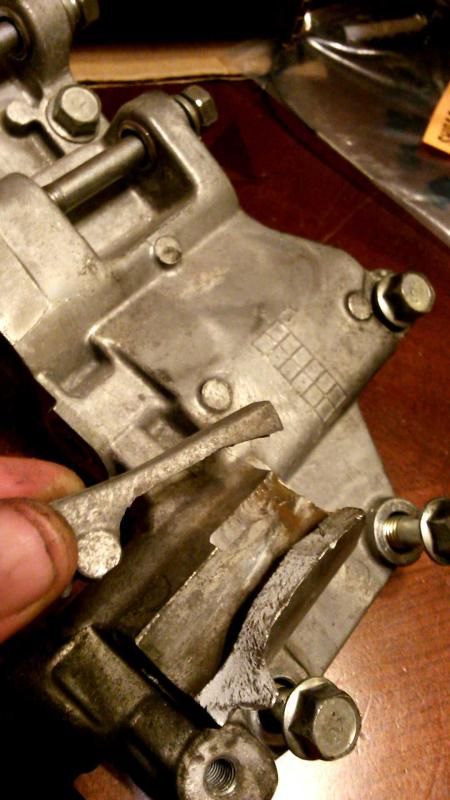 here's what it looks like out of the car.