Buschur Racing Evolution X Front Mount Intercooler Upgrade Review
After purchasing my Evo X in California and driving it across the country to Florida, during the drive home I knew that the car was not going to be stock for long. So the process of researching what performance parts would be best began. I knew that an upgraded front mount intercooler was going to be part of the performance upgrades I was looking for.
I had a few different options and after researching the Evo X intercoolers on the market, my decision was based on the very large intercooler core from Buschur Racing. Some of you may think that this is overkill for a stock Evo X, and you are right. For a stock Evo X, it is pointless, however once performance parts are added to your Evo X, this Intercooler is a MUST.
It is a direct replacement from stock; however it is almost double the size and still fits like a glove. There is one simple modification to a bracket that will allow the intercooler to bolt in place. This was done in just a few minutes with my dremel tool. My biggest fear was with removing the front bumper, but with the help of a friend this was a breeze. The only other concern I had was the additional weight of this larger intercooler, but it wasn't as heavy as I anticipated.
The Buschur forums did a nice job illustrating everything needed during the install, and we were able to complete it in less than an hour and a half. Everything needed for the install was provided; couplings, clamps, and hardware. The hardest part is keeping track of all the factory plastic clips when removing your bumper.
The performance gains are definitely noticeable immediately after the installation; I personally felt the difference in second gear through fifth. The highway responsiveness is improved, and overtaking is much better with the intercooler and piping. I chose polished upper pipes and brushed lower pipes, as they are not very easily seen.
Advantages
Largest Core in its class for Evo X
Keeps Intake temps down
Direct replacement to Stock
More Exposed intercooler surface
Works well with supporting performance mods
Disadvantages
Front Mount vulnerable to debris (same as stock)
Fuel mileage effect (only because you want to step on it more )
I would recommend this Front Mount Intercooler Upgrade from Buschur Racing to any Evo X owner with performance modifications because of its A+ build, the performance gain combined with your existing mods, and its large size still fitting perfectly as a replacement from your stock unit.
You will be impressed.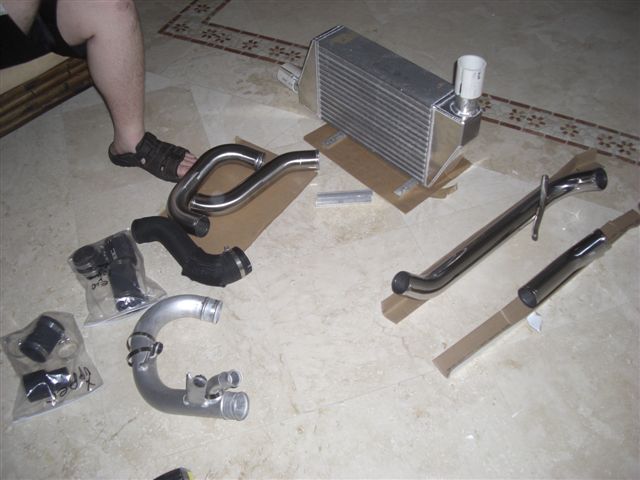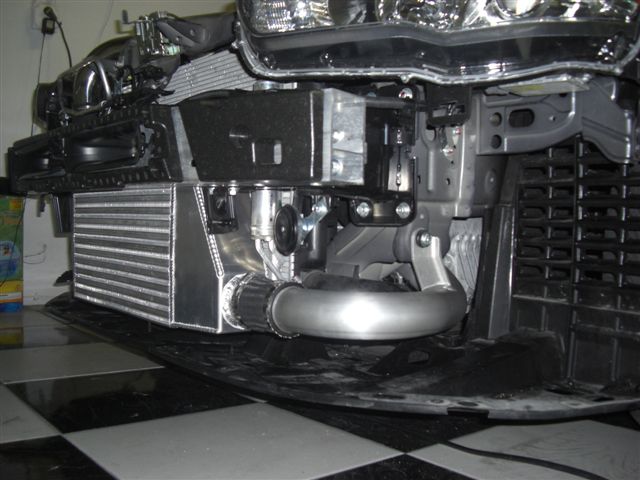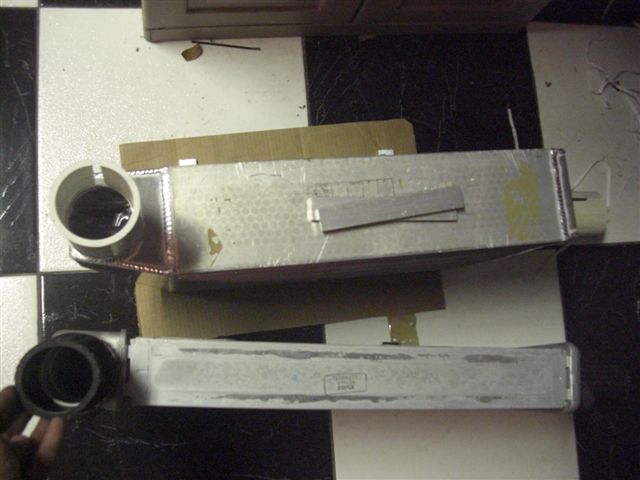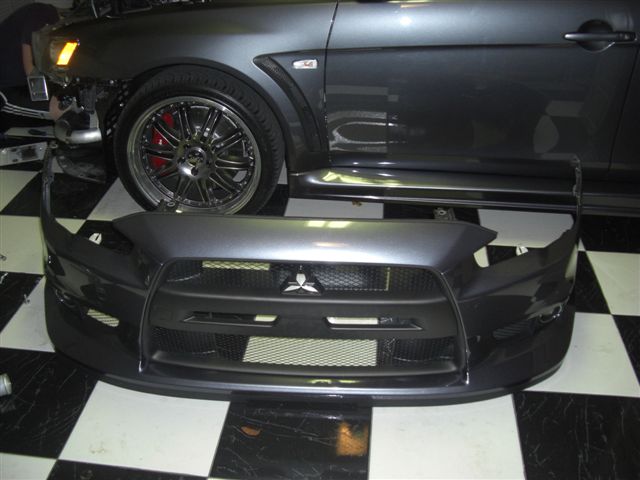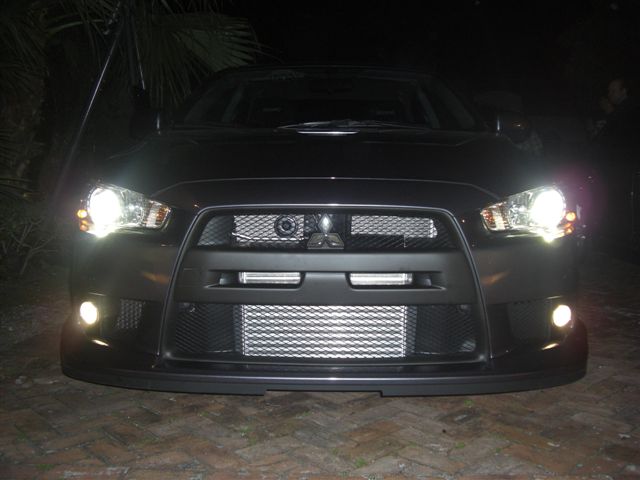 for more install pics go to
www.acewolf.com/intercooler/