Over the years dealing with Evo's I found there is no good solution for a surge tank kit that is friendly for a DD,Street, or weekend warrior. So after extensive research of surge tanks and applications I might have found a nice solution to all of our problems.
I will be the test pilot for this little operation, but I think it will works.
Here is what I will be installing. It will run in series with my intake walbro 255hp to feed the surge tank at 0 psi this will allow the pump to to have the most flow but not a high pressure.
As you see I will be using a Bosch 044 style pump from Jay Racing which is a improved 044 pump (higher flow). I will also use a one way valve on out put port towards the fuel rail so I do not have a long prime time and that fuel dosent flow back into the fuel tank.
Fuel Pump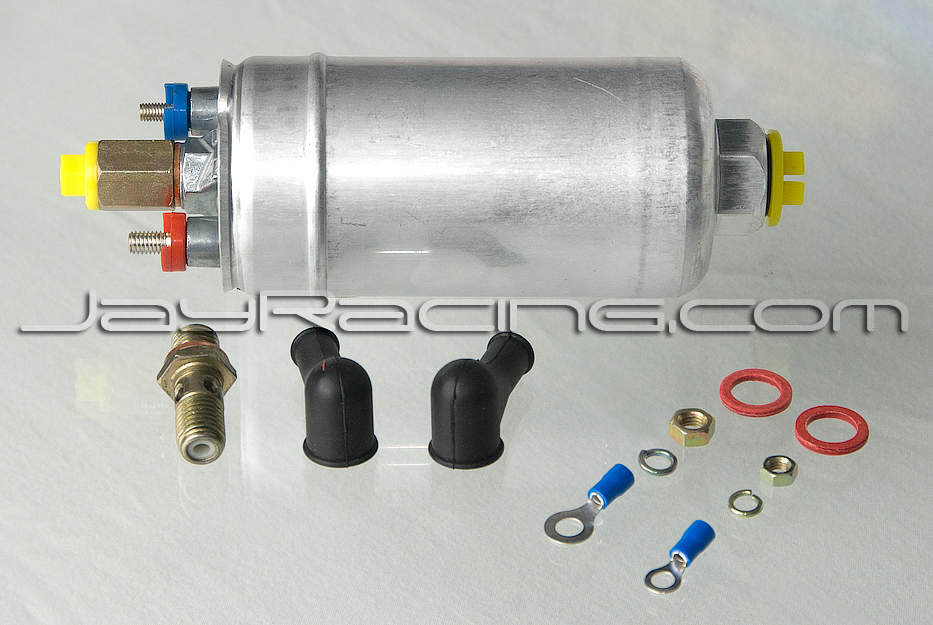 One way valve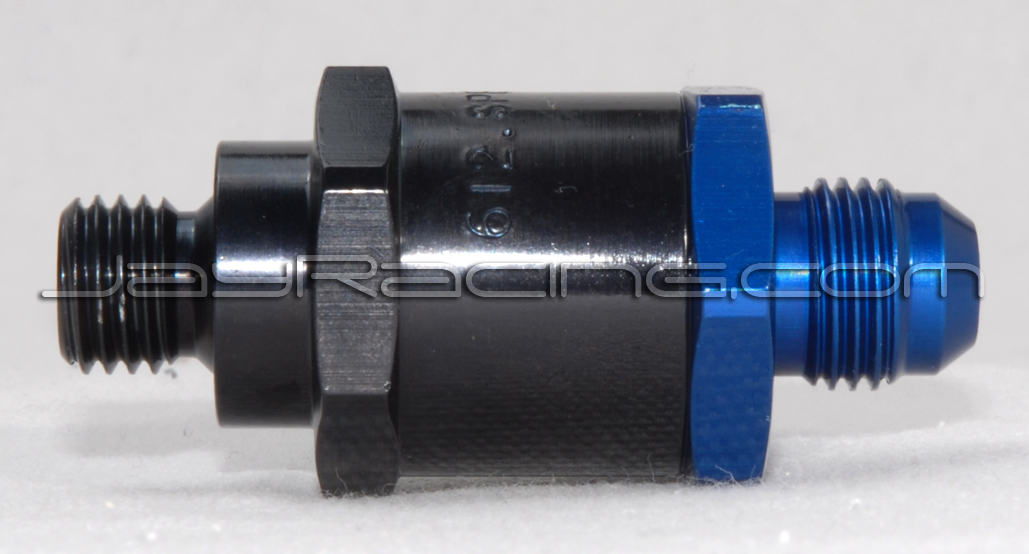 Right now the fuel system will use 93 octane. However, it will be compatible with E85 using AN fittings/Lines.
The beauty of this kit is that it has a build in fuel pickup inside the surge tank. So it will always fuel the system. With 1 liter to spare it will be enough for most medium hp applications.
I will keep the thread more updated once I have get the parts and start working on the project.
Here is a diagram of what it looks like.
Cost:


Jay Racing 044 - $189.99
034 Motorsports Surge Tank - $215 + 15 for brackets
Jay Racing 1 way Valve - $49.99 (starts immediately with this installed.)
Various Fittings & Hose - ~$200
Electrical - ~$30
Post Install Notes
So this setup does work. It works great actually thus far. However, a AFPR is required to run this setup. You can't use the stock regulator. Secondly, I am almost positive that this setup requires enlarging the return orifice, refer to my other thread for that issue.
Addendum 1
:
Line sizes
I figured I would post this info up in case some else is doing a custom build for their fuel system.
These are for the OEM fuel fittings located on top of the fuel pump hanger assembly.
Feed line -Actual Dig Caliper (.377) SAE .375" - AN-6
Return line -Actual Dig Caliper (.255) SAE .250" - AN-4
Addendum 2: Wiring
Hook up a Bosch Relay to Switch a Auxillary Fuel Pump
Basic Diagram
Proper Pin Out - So the OEM Fuel Pump switches on the Auxillary Fuel Pump
30 Battery 12v(+)
85 Fuel Pump Connector (D-22) Terminal No. 5 (12V Switched)
86 Fuel Pump Connector (D-22) Terminal No. 4 (GND) or chassis/battery GND
87 12v(+) to Auxillary Fuel Pump
Code:
View of D-22 Fuel Pump Connector - Located ontop of the Fuel Pump Houseing
 
\ 1 2 3  /
 \ 4  5 /


Splice into the blue wire. It will be the 12v switched to turn on the relay.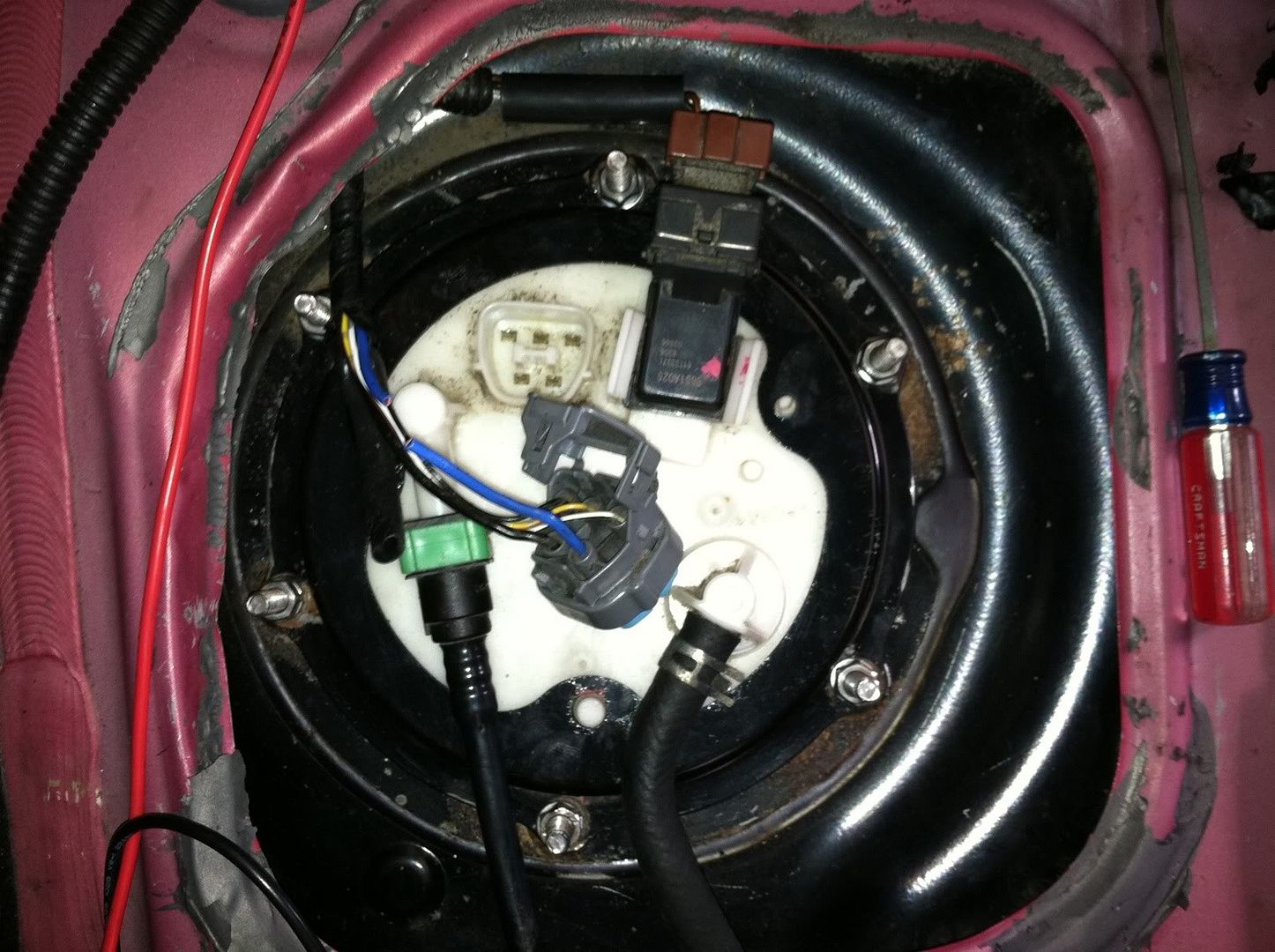 Give you an idea of how was going to run the wiring.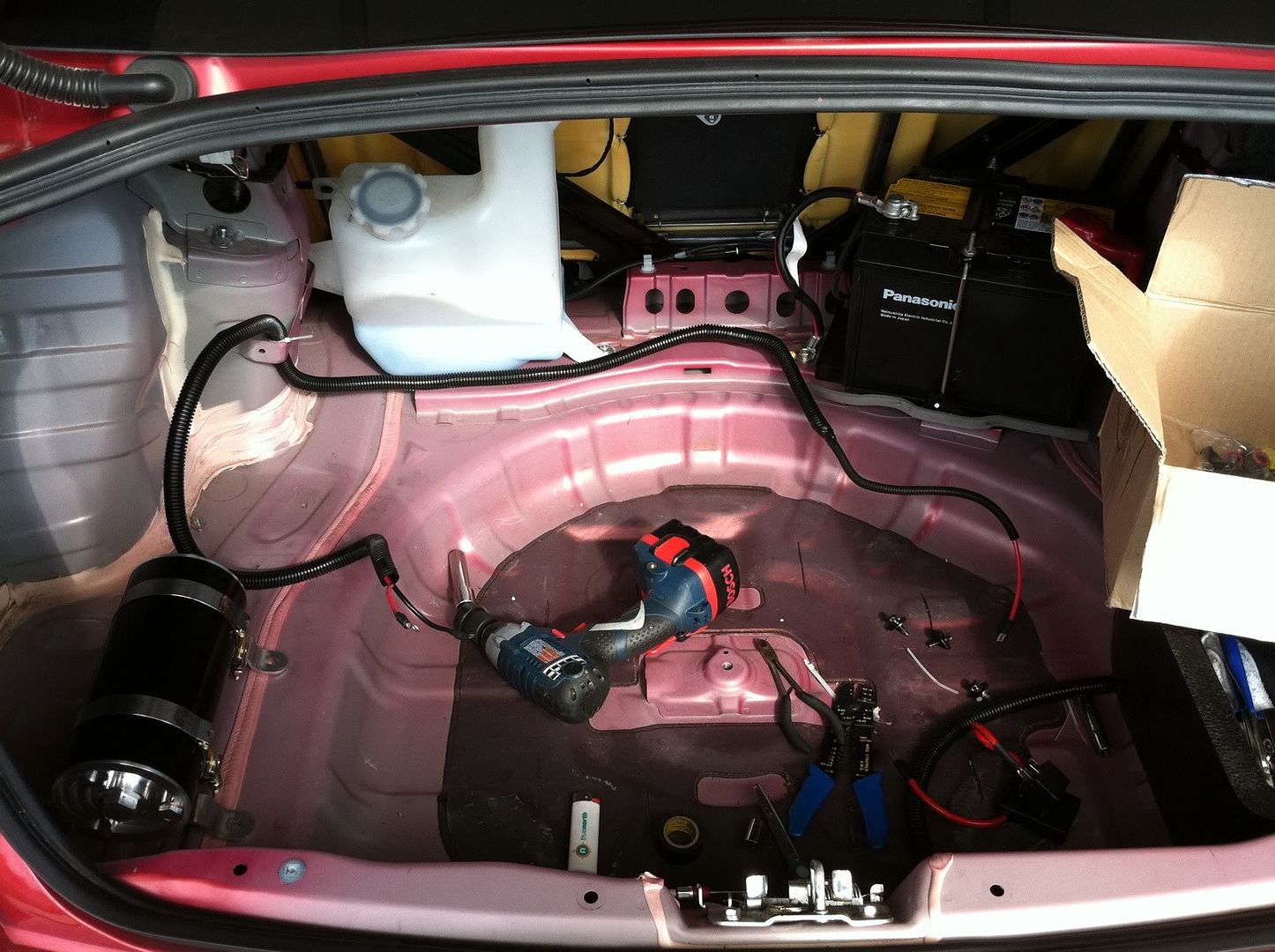 Addendum 2: Install Pictures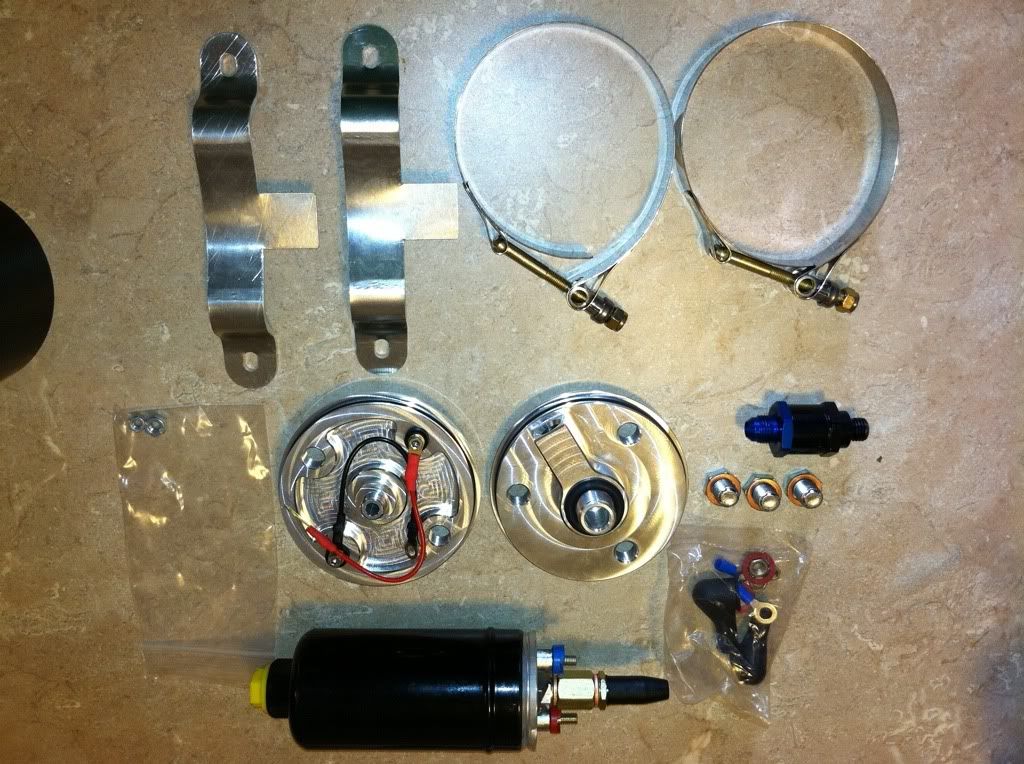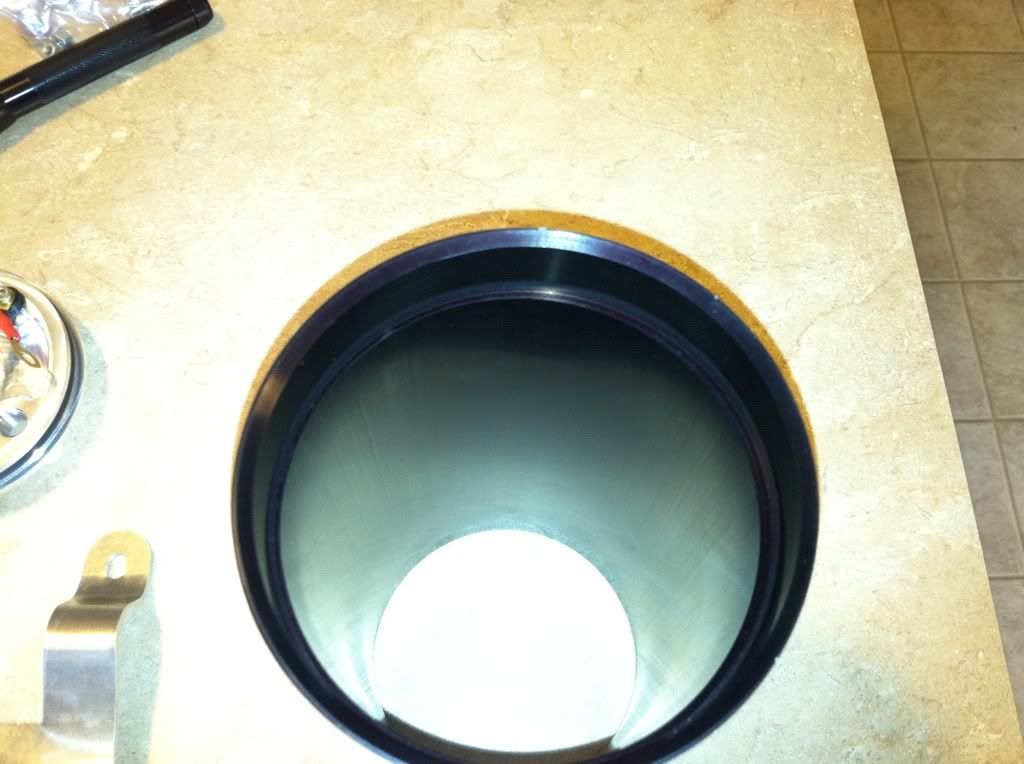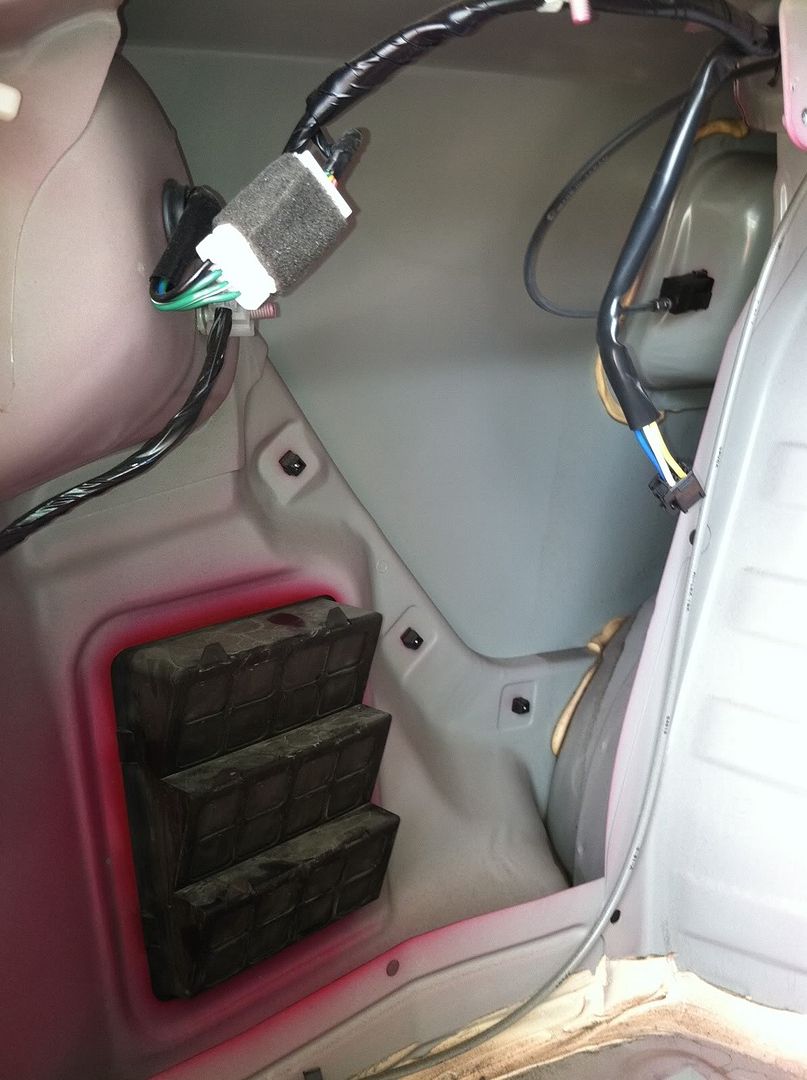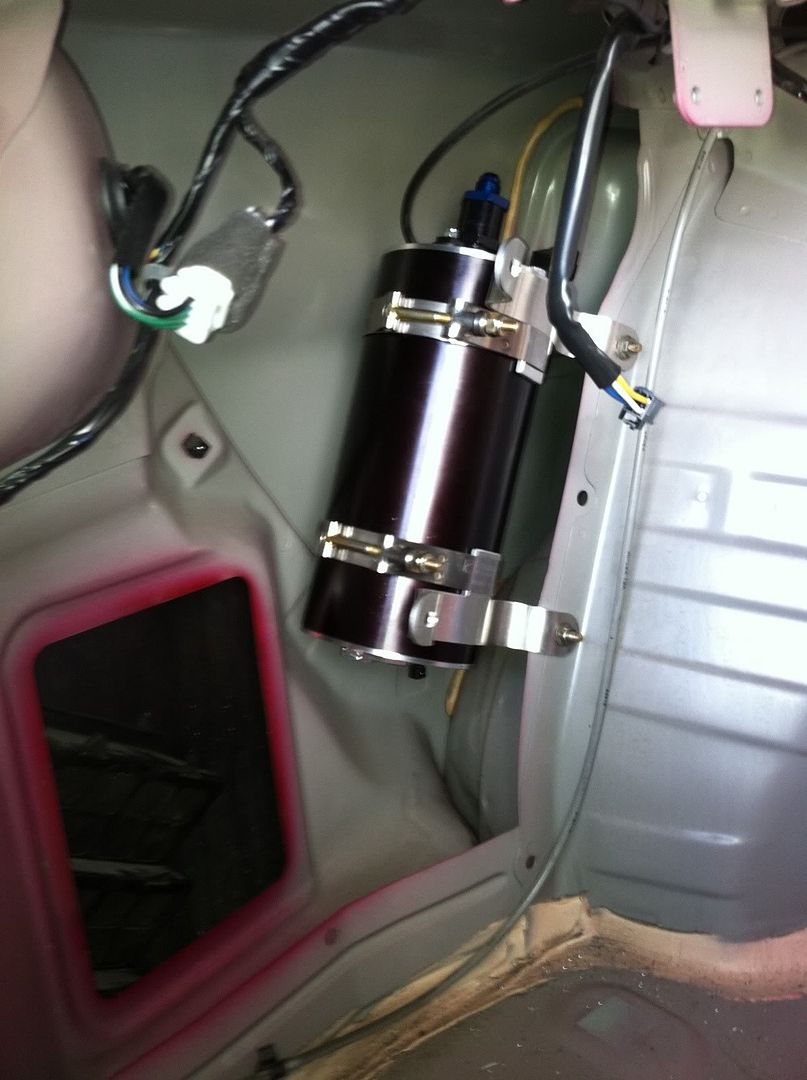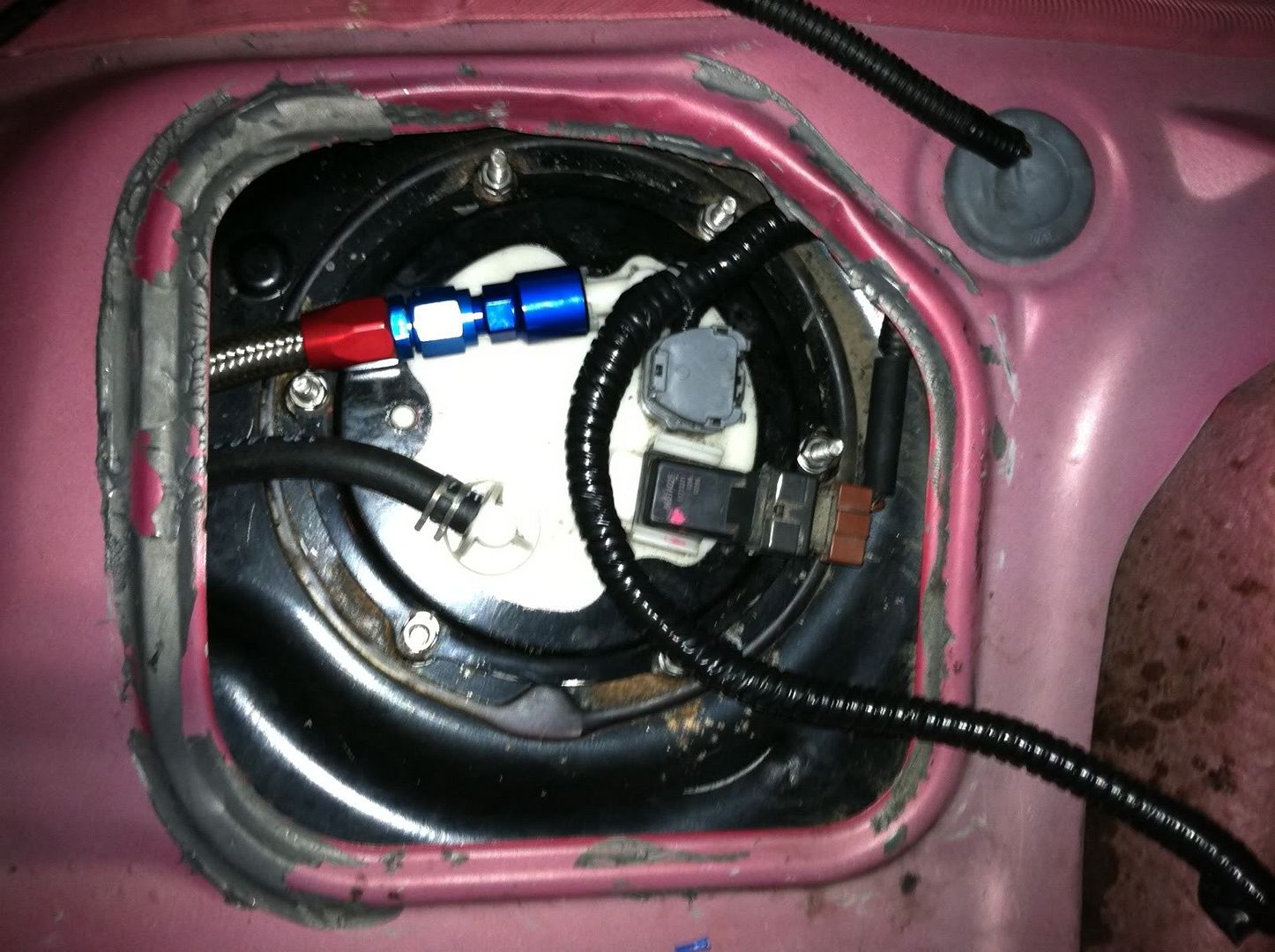 If you notice I have some extra fittings here. I ran short on the feed line and had to extend the line. I was about 1-2 feet short.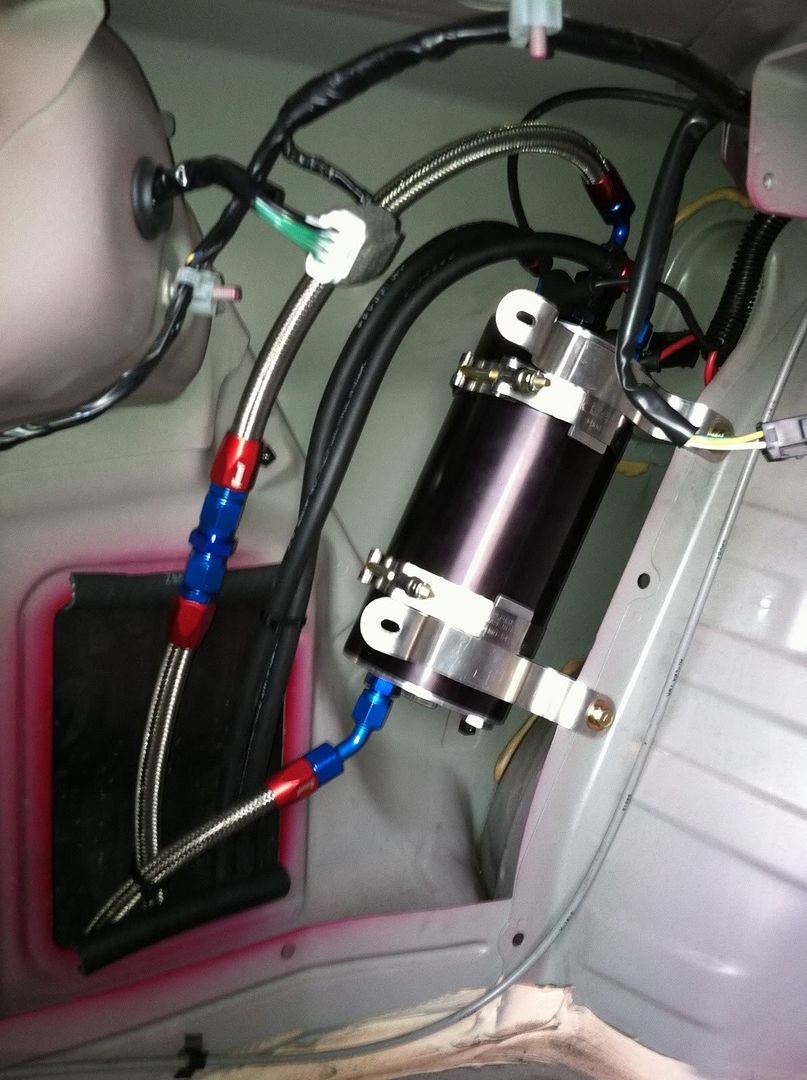 Addendum 3: Parts List: (All Parts I used can be ordered from Summit Racing)


Bosch 044 or Variant Jay Racing 044
034 Motorsport Surge Tank
034 Motorsport Mounting Brackets
15' AN 6 Hose
15' AN 4 Hose
10' 10 AWG Red/Black Wire
5' 12 AWG (Any Color) Wire
8x 10-12 AWG Yellow Crimp Connectors (Loop Style / Plug style)
1x Bosch Style Relay - Able to handle 30A continuous (Magnafuel Carries this relay)
30 AMP Fuse
30 AMP Fuse Holder 8 or 10 AWG
13mm Crush Washers or 1/2" Crush Washers that I dremeled out a bit to enlarge.
AN Fitting & Hose List
Special Fittings
1x
Russell Performance 640850 - Russell Fuel Rail Fitting Adapters
Fuel Rail Fitting, Aluminum, Blue, Straight, 3/8 in., -6 AN
1x
Russell Performance 640940 - Russell Fuel Rail Fitting Adapters
Fuel Rail Fitting, Aluminum, Zinc, Straight, 3/8 in., -6 AN
Regular
2x AN-6 Straight Fitting
1x AN-6 45* Fitting
1x AN-6 90* Fitting
2x AN-4 90* Fittings
1x AN-6 to M12x1.5mm Fitting
2x AN-4 to M12x1.5mm Fittings
Hose
(maybe 1 foot left over from each)
15 feet AN-6 (.375")
15 feet AN-4 (.250")
Addendum 4: Tips

1.) All the M12 ends need to have a crush washer & Teflon tape.

2.) All electrical connection must use teflon tape on the screws in the surge tank.

3.) Install the top of surge tank first. Bottom last.

4.)Order goes: Fuel Pump > Crush Washer > Brass Fitting (comes with pump) > Crush Washer > Top of Surge Tank.

5.)Lube the Viton O-ring. Insert the top with pump into surge tank body. Press to seat flush. Then install the bottom. It screws onto the fuel pump itself. Lube O-rings. Then screw on bottom in place.

6.) Hold top in place w/ 24mm Socket. DO NOT TURN THE TOP!!! YOU WILL BREAK THE WIRES!!! Then screws on the top til tight with 24mm socket / wrench.