Luc and Aaron decided to tackle my car today and get it tuned.
Base #'s were 305/311 and tuned #'s were 350/332. I don't know if the previous owner had it tuned at some point, but it wasn't too good a tune if that is the case.
Car feels so smooth now and pulls through the upper rpm's so much better now. Best $300 ever spent.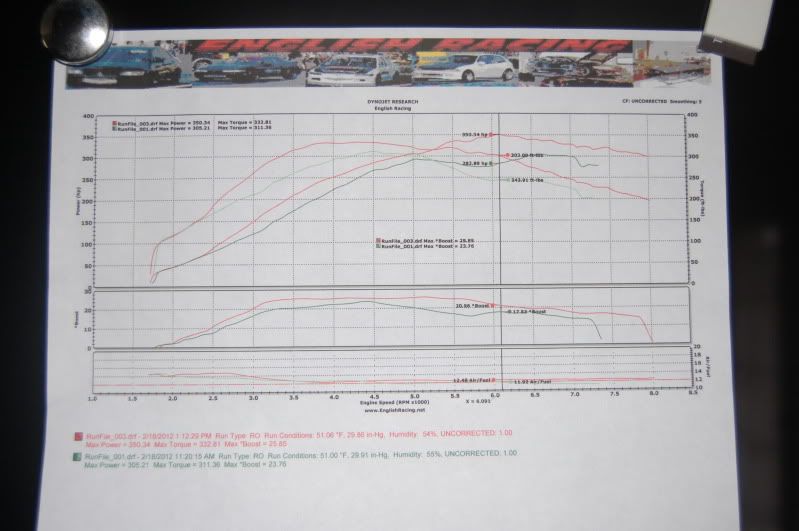 Car is an 08 GSR with UICP, Intake, Turboback, and a 3" Cat.