Car was bought new back in May 2010. Almost immediately I added an intake, intercooler, downpipe, exhaust, and tune. I went through a couple of different tunes throughout the remainder of the year. The last two tunes I was running 29 lbs on stock turbo and 93 Octane. The car was making 280 Hp/283 ft-lbs on a low reading mustang dyno. Stock Evo makes about 210 -220 Hp on this dyno. At this point I did not really understand the dangers of running this much boost on 93 and stock block. This was probably the reason I added a window to my stock block.
In February 2011 I was driving on the interstate in 6 gear approximately 70 mph when I stepped on the throttle. The car felt like it had sand in the block coupled with instantaneous loud bang. I looked into the rear view mirror and could see nothing but a plum of smoke. I get out of the car to see a puddle of oil creeping from the car. I popped the hood to inspect the damage only to find a small engine fire. I was lucky that roadside assistance saw the smoke and came to lend a hand, if not I would probably have burnt the engine bay to the ground.
Given my current situation I had no choice but to build a new motor. Since I was replacing the block I decided to add all the supporting modifications. I initially purchased a GT3076r with supporting mods. The car made 360Hp/330 ft-lbs on the same dyno. The car felt great through the first three gears, but I just wanted more when I was in 4th and 5th gears. This build was completed June 2011.
I broke the car in and then took it to a track event at Sebring. The day of the track event the temperatures were in the low 90s with tons of humidity. The car ran very hot most of the day. This was causing the car to run very rich with many backfires. I believe the elevated temperatures were caused by the two front mount oil coolers (Engine Oil and Tranny Cooler) blocking too much of the radiator airflow. In the afternoon sessions the car's coolant temperatures put it into limp mode after 2 hard laps. We decided to pull the plug for the day. After this event the car had issues with idling. Something just didn't feel right.
I took the car back to my shop (Performance Race Solutions) to take a look at things. They were already going to pull the engine again due to a transmission leak. While the engine was out they took a look at the block to see if I did any damage during my track event. When the engine was cracked open they said they found fuel everywhere. One of the pistons looked pretty bad and caused some minor wall damage. I was out of the country when the motor was opened up and don't have any pictures of the damage. Being the good shop that they are they stood behind the motor they sourced for me from (Slowboy Racing) and replaced my pistons and milled my cylinder block. This time all the work was performed in house in their new machine shop. All I paid for was the gasket set for the motor. I don't think there are many shops that would do this given the uncertainty of damage.
The new pistons and AMS turbo kit are now back in the car and it is being broken in. The car should be ready for the final tune next week (Week of 12/12).
Build List
Motor:
Performance Race Solutions 2.0L w/ Wiseco Pistons and Manley Rods
ACL Race Bearings
PnP Intake Manifold with Ceramic Coating – Performance Race Solutions
MAP Intake Manifold Thermal Spacer
Torque Solutions Engine Mounts
Metal Valve Cover - Satin Black
SSP Billet Coil Pack – Red
Head:
PnP Head – Performance Race Solutions
Kelford 214b Cams with Kelford Springs
Supertech Intake and Exhaust Valves
ARP Head Studs
Turbo:
AMS 750r .64 Housing Turbo Kit w/ Open Dump
Grimmspeed 3-port EBCS
DEI T3 Titanium Turbo Shield
Synchronic Diverter Valve
Transmission:
SSP 600 Hp Clutch Pack
SSP Upgraded DCT Seals
SSP Pro Gold Transmission Fluid
SSP Front Mount Tranny Cooler
Cooling:
SSP Engine Oil Cooler - Relocated
Mishimoto X-Line Radiator
Perrin Stealth Black Intercooler
ETS Upper and Lower Intercooler Piping – Flat Black
SSP Aluminum Undertray
Fuel:
FIC 1100s
MAP Fuel Pump Upgrade Kit w/ Walbro 255
AMS Fuel Pressure Regulator Kit
AMS Fuel Rail
Performance Race Solutions Custom Surge Tank
Inline Bosch 044
-6 AN Supply and Return Lines

Exhaust:
Perrin Stealth Black Exhaust
Megan Racing Test Pipe
Suspension:
H&R Coilovers
Whiteline Front and Rear Sway Bar
Whiteline Front Roll Center
Braking:
Raybestos ST-43 Pads
Motul RBF600 Brake Fluid
Girodisc Front Titatium Pad Shields
Goodridge SS Brake Lines
Exterior/Interior:
Do-luck FRP Trunk
JDM Fog Lit Delete
PVR Version VMR VB3 18X9.5 +22 Flat Black w/ PVR Black Lug Nuts and 265/35/18 Hancook V12 – DD
BBS Flat Black w/ 245/40/18 Dunlop Direzza Sport Z1 Star Spec - Track
Ichiba 20mm Wheel Spacers
Blacked out HIDs
DashDAQ XL w/ OBDII Datalogger
Zeitronix ZT-2 Wideband w/ Boost, SST Sump Temp, and Oil Pressure

Stock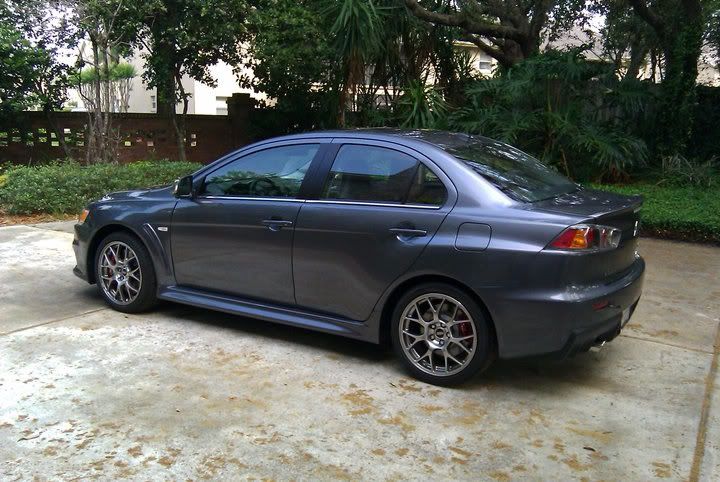 Don't think it is suppose to look like this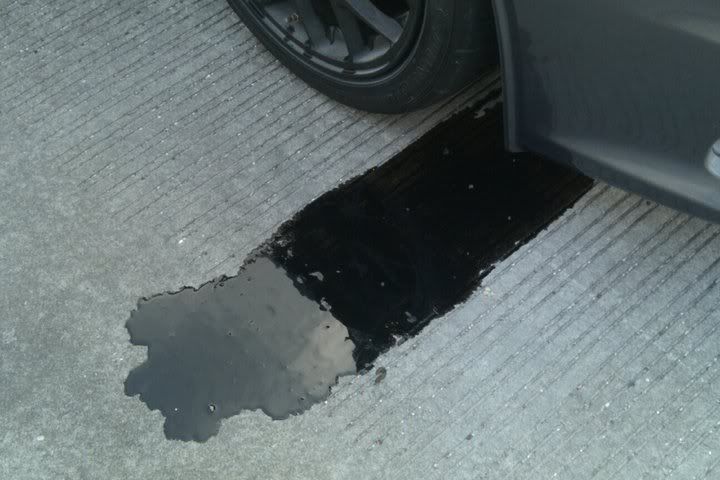 My new window!



Bits and pieces to my old motor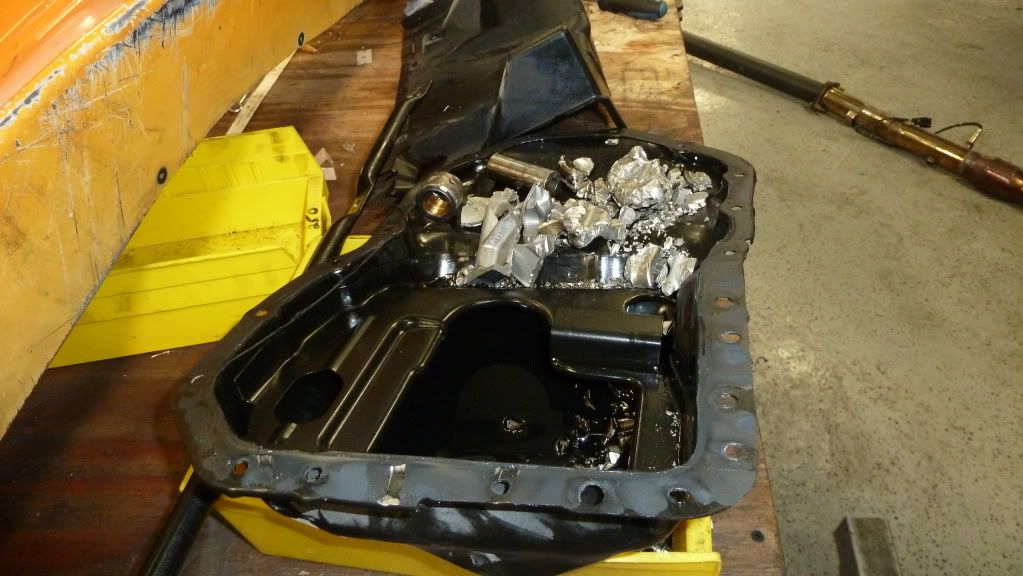 Thank you roadside assistance!