Discussion Starter
·
#1
·
This thing plugs in via OBD-2 with included cable and can display up to four metrics at once from a pretty long list. You can change the background color and it updates pretty quickly. It's a very compact unit and I had it installed for two months under my A/C controls with some 3M mounting tape, looked really good with the red background.
Some of the items it can report:
Closed/Open Loop
Manifold Abs Pressure / Boost (you have to program this in, I never did)
MPG/MPH
RPM
TPS (Throttle Position Sensor)
Waterm Temp
Average Fuel Economy
Trip Fuel Cost/Cost Per Mile
Batt. Voltage
Intake Air Temp
Ignition Timing
Engine Load
Calculate Horsepower
There is also an extensive "X-Gauge Code" programming available to get some custom data. I didn't get too in depth with this.
Also can do some performance monitoring and trip computer stuff as well. Basically it's an all-in-one gauge for those that don't want to use the small Accessport screen or bring a laptop when they want to clear codes or get running engine data. Nifty tool to have. I also have used it multiple times on friends' non-evo cars to read codes for them in a pinch.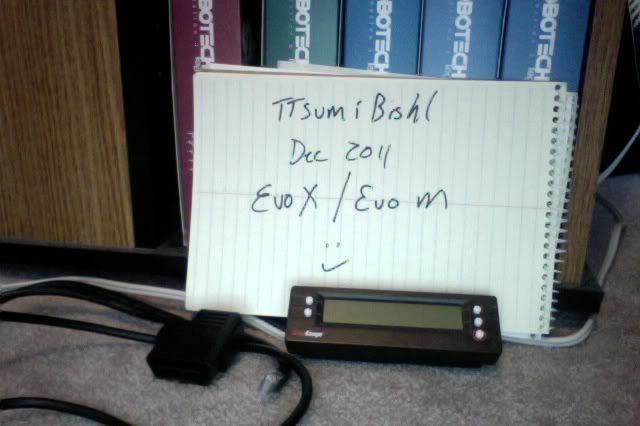 A neat feature is you can use it as a gas gauge by inputting how much your gas costs and it'll tell you how much your evo is costing you AS you drive
Retails for about $120, I'm asking $75 shipped.
It can also display all your codes and clear them as well: