Discussion Starter
·
#1
·
Really quick write up before I go to work. I'll fill in more details later as they come to mind.
I spent about 40 minutes on the track yesterday really getting to know the X.
First thing I noticed was the sharp turning ability, it was poetry.
2nd was the brakes.. it scrubbed speed hard (real hard) from 200kms down.. no real brake fade after 10 laps at a time.. although I could feel some coming on.
On corners especially castrol corner it was the rear wheel biased, I could slipped out the back a couple of times before the SAWC stuck in.
I could only four wheel drift for a couple of seconds before the car recovered itself.
Oh and half way down the track I would hit 200Km/hr and boost would drop and I couldn't get above 200kms.. I would guess that its speed limited, I will check with the dealer about this. It needs to be removed as the car had still a little bit to go before the redline.
Handling I felt too high on corners, so might need to stiffen the suspension a bit and certainly lower the car.. although I do like the factory ride on the streets.. perhaps some adjustables..
Steering felt light at high speeds over 150km/hr (I didn't like it at all), especially when approaching slight corners.
Traction was excellent in most places, even when hitting the rumble strips..the dashboard lights up like a Christmas tree when hitting corners and sliding.. NOTE I didn't turn off any of the SAWC systems.. (thats for next time)
I kept up with the Rs4 and Rs8 easily through the track until I hit 200km/hr limit
No overheating problems, brake disks and pads were fine, engine performed great.. Actually the engined sounded really good at high revs.. power was a little light around redline
Fuel consuption dropped to 4.5.. went to the track with 3/4 full tank, after 40 minutes came back with nothing in the tank and the warning lights on. I forgot to check the average speed.
I know know better for next time what to record, but I was very focused on feeling the car itself rather than the rest. Good quick sortie.
I came off the track thinking, drop the ride height, get rid of the speed cut.. and just 'another' 100HP and the car would be perfect for a couple of track days a year.
Heres the track:
I unfortunatley didnt get to record my times, too busy working out the evo.. and the wife didnt come with me to take photos of the evo on the track
But here are some static ones, there were only 4 cars on the track so we could play.. here are the other two that were tracking with me (Audi Rs8, Audi Rs4.. the stradale that was supposed to come as well didnt: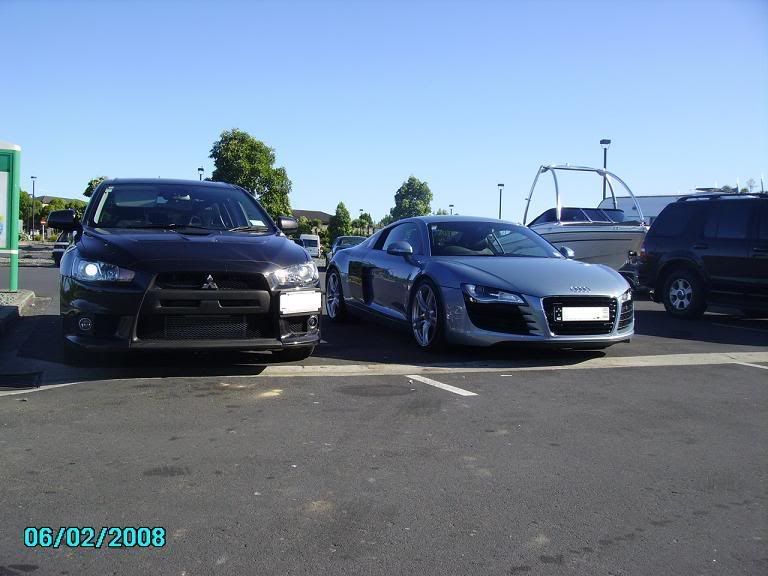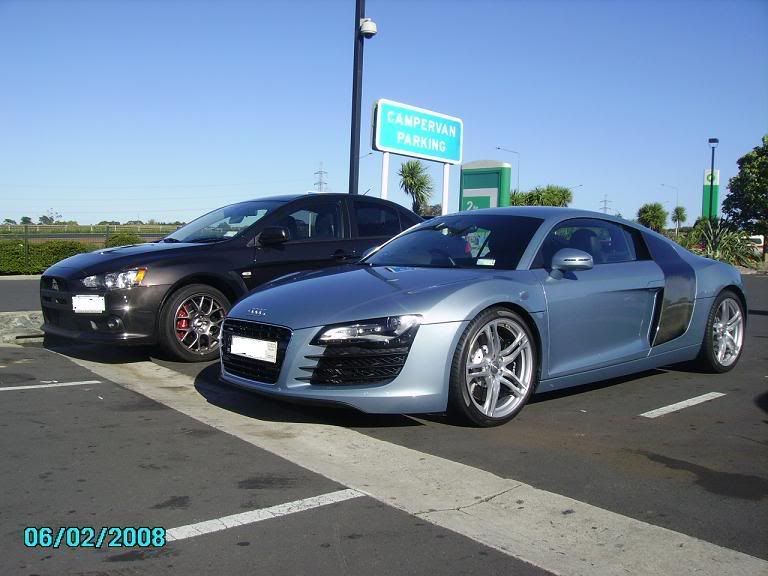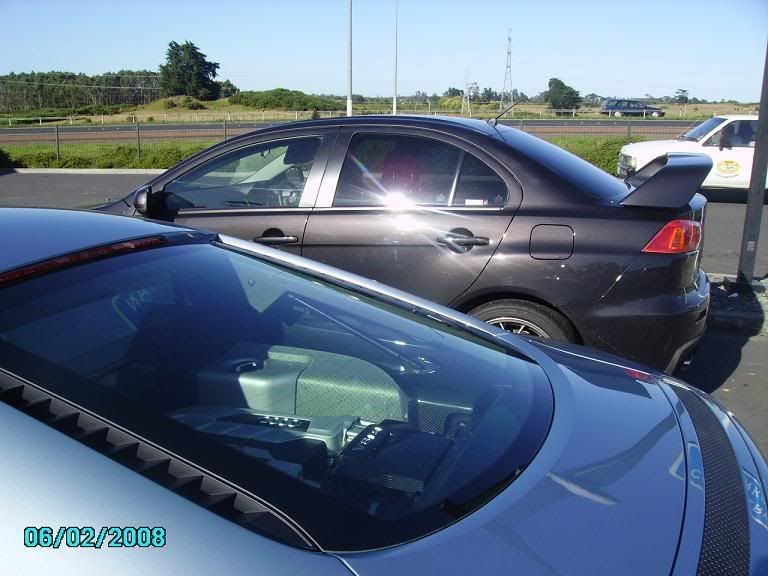 Official track records:
Formula Ford
Shannon O'Brien, April 2005, Van Diemen RF03
1:01.909
MINI Challenge
Peter Scharmach, November 2006, MINI Cooper
1:08.804
Porsche GT3 Cup
Matt Halliday, November 2007, Porsche 997 GT3
0:57.937
Production Racing
Logan Childs, November 2007, Mitsubishi EVO 9
1:05.882
Toyota Racing Series
Daniel Gaunt, November 2006, Toyota Tatuus 104ZZ
0:54.692
V8s
Angus Fogg, April 2006, Ford Falcon BA
1:01.313
V8s Development Series
Peter Butler, December 2006, Ford Falcon BA
1:04.623