Updates-Page 2
Updates-Page 5
Updates-Page 8
Updates-Page 14
Updates-Page 15
Updates-Page 17
Updates-Page 18
Updates-Page 20
Updates-Page 21
Update-Page 22
Alright let's begin;
Couple signatures later I went home with a basic 2010 RALLY red evo x.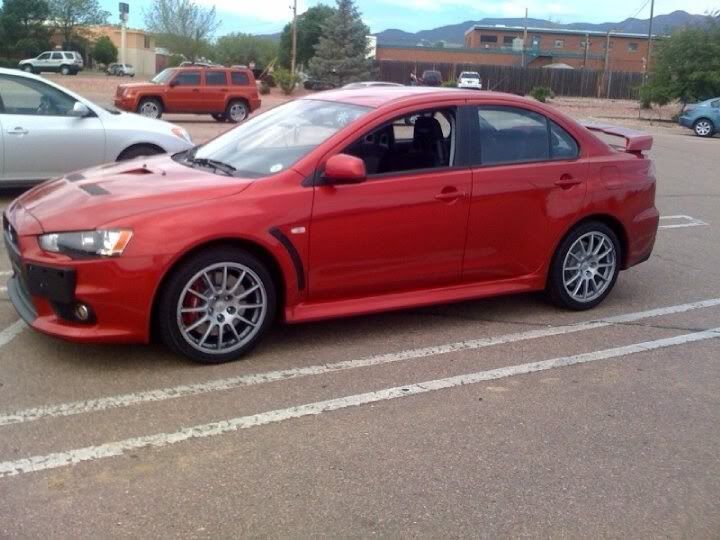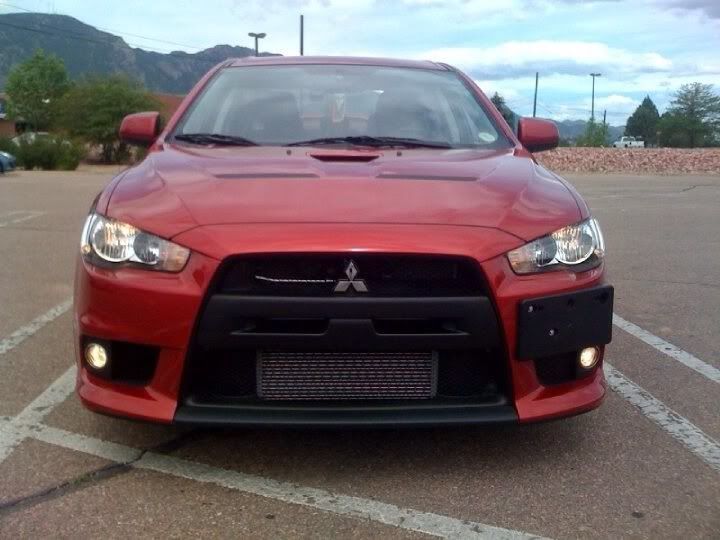 After having the car for a couple of weeks, and being blessed with 2 jobs I was able to get some parts for the car.
At the door step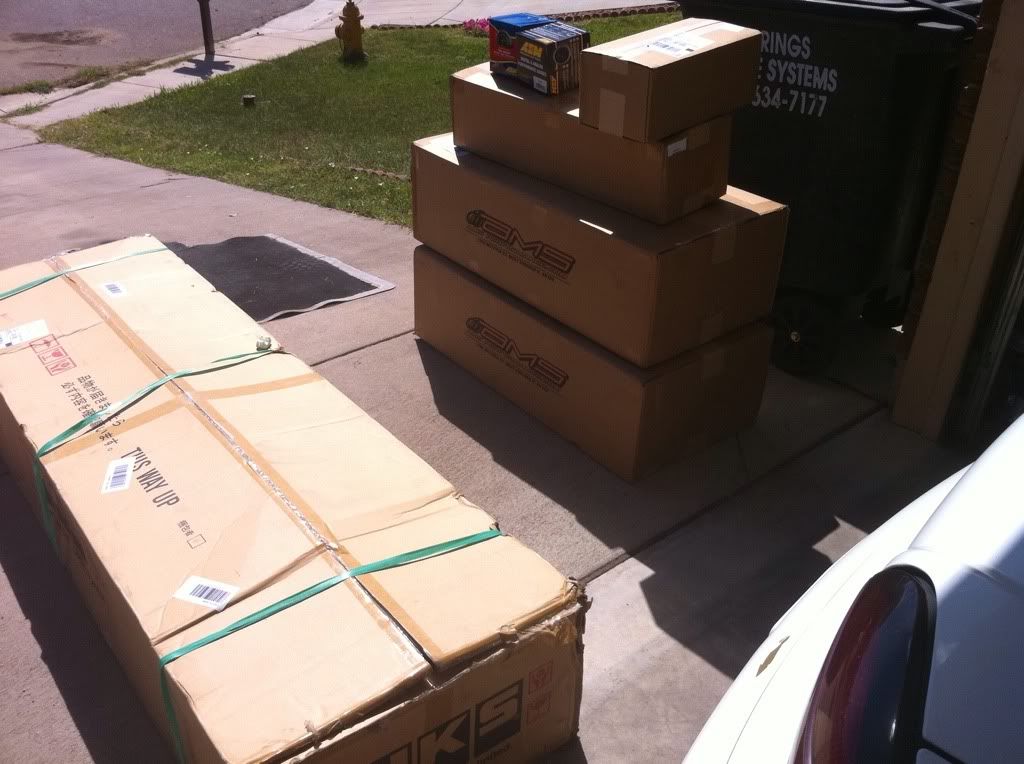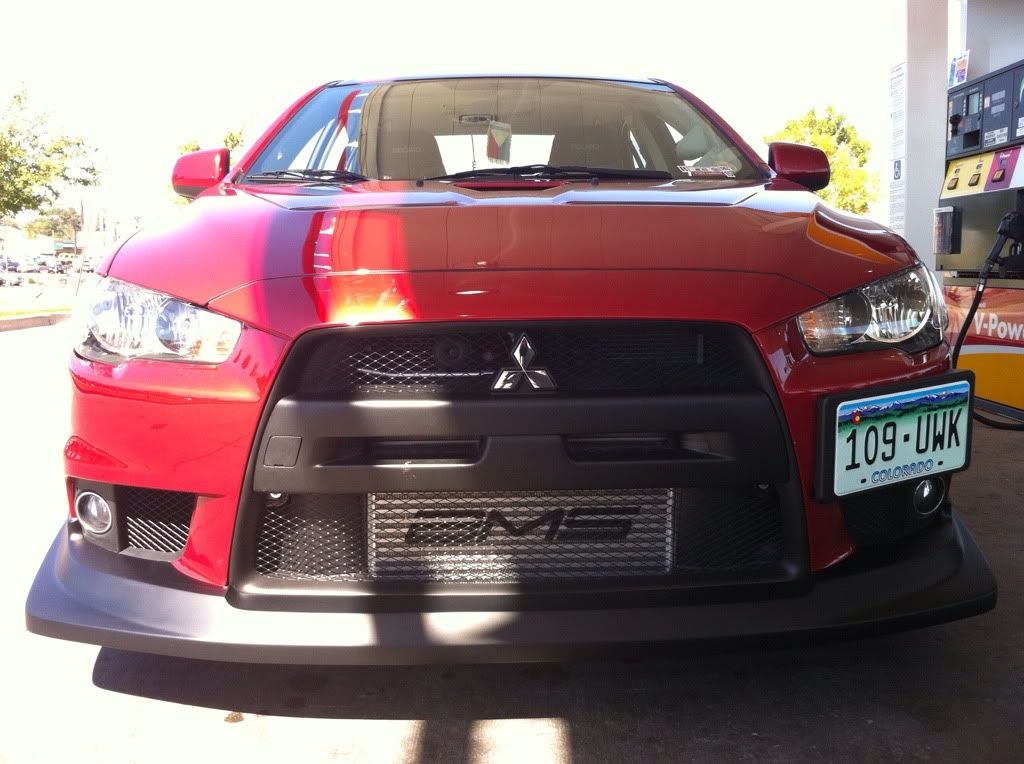 removed the wing and added the mud flaps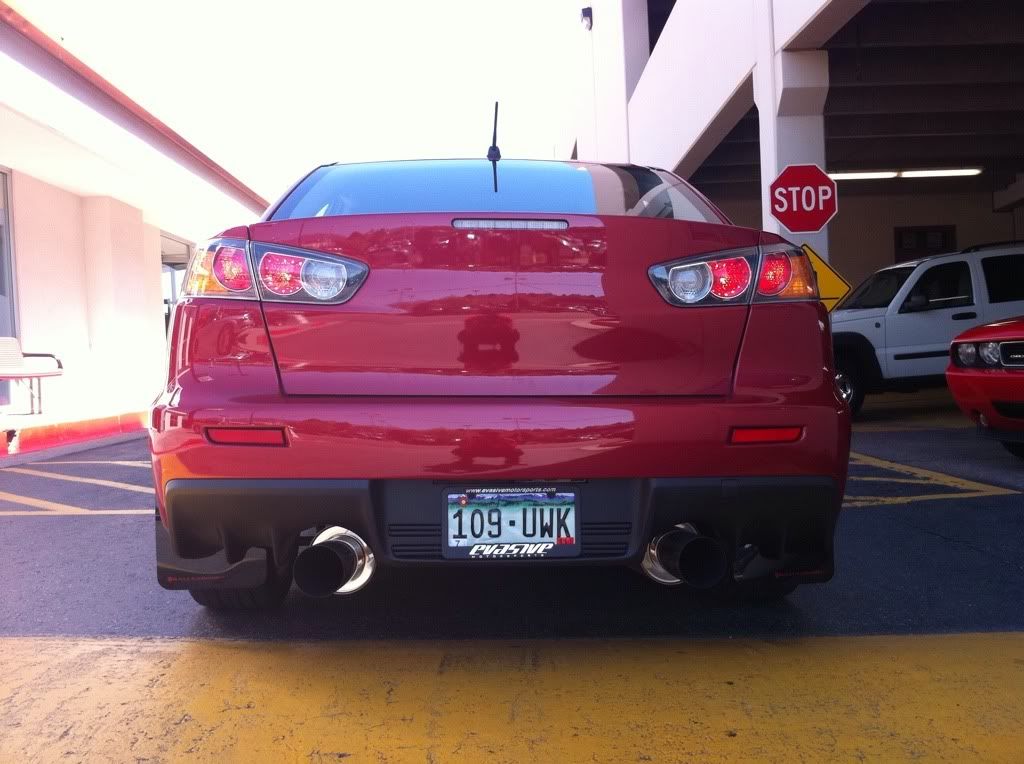 grew tired of the wingless look and added an apr gtc300 67'span wing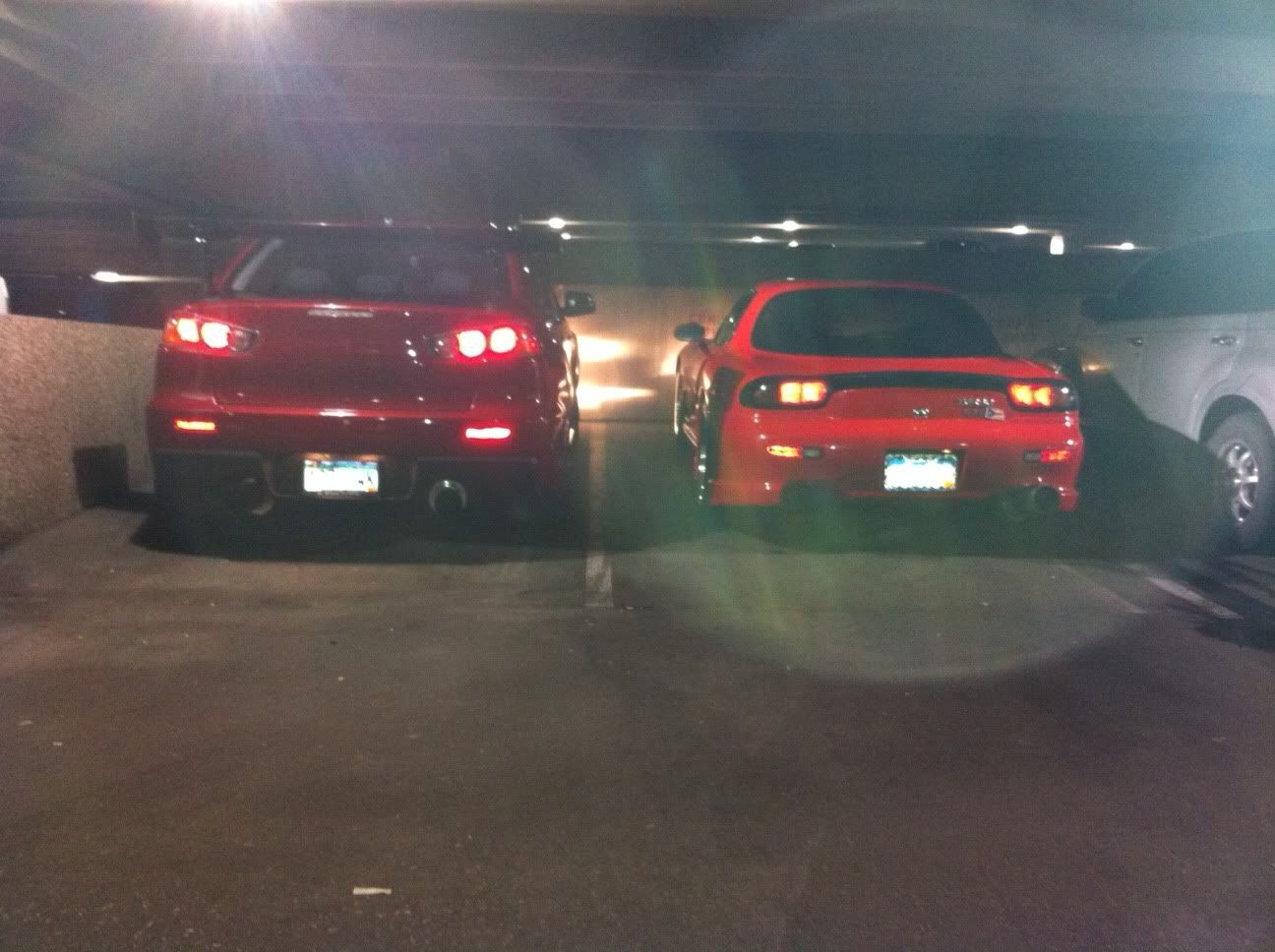 got the carbon fiber fever and wanted more carbon, so I then ordered a seibon TS style hood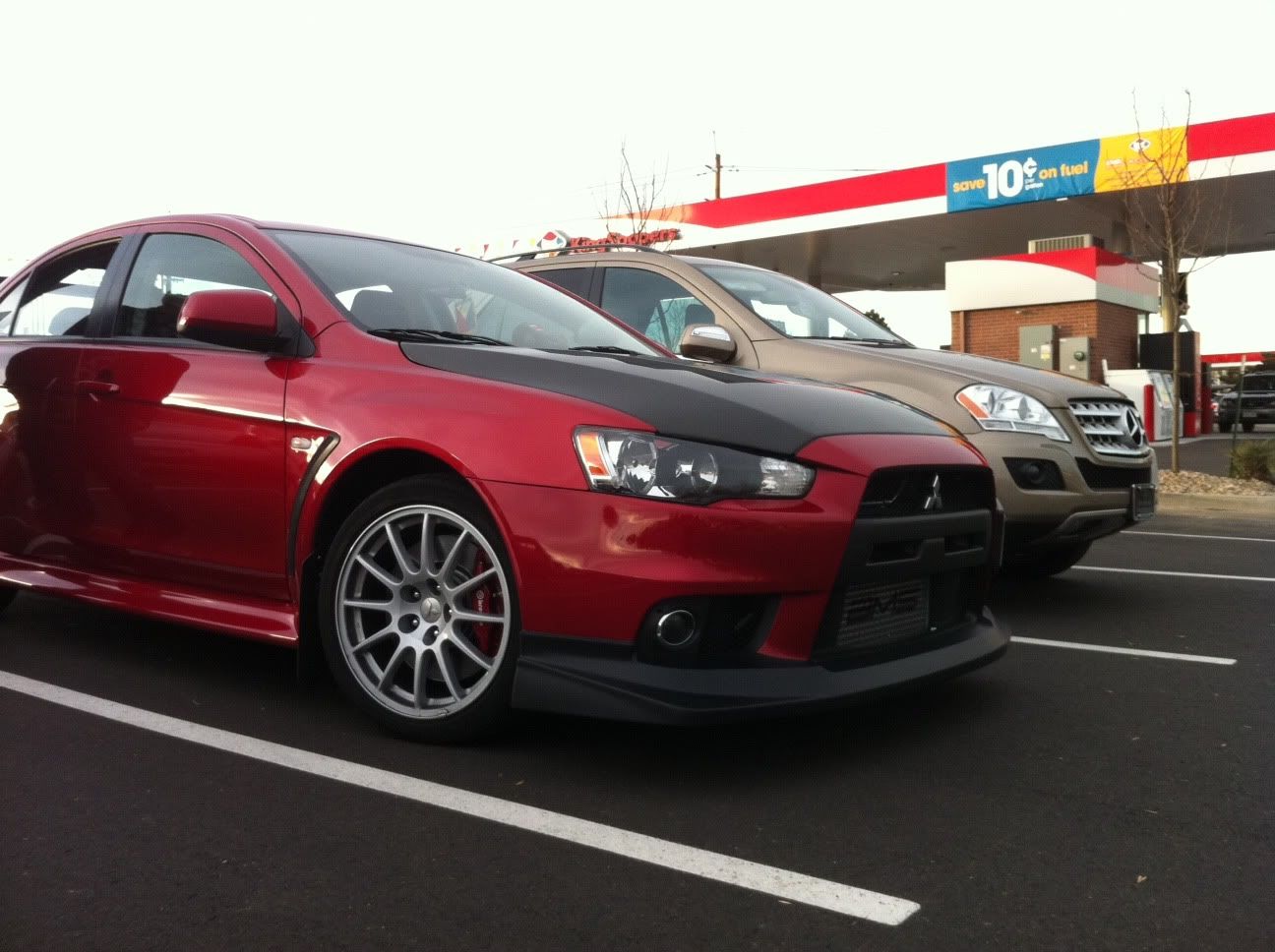 so after all said and done I then drove up to Denver to get tuned by Tobz performance.
I was originally going to get tuned on stock turbo and e85. BUT then I saw the FP red sitting there on display. I then chose to get tuned on an fp red. Since its been awhile, e85 at 32psi on a mustang dyno. Power was then raised up and was in the 500hp range on stock block.
So driving back from Denver, I then chose to take my freshly tuned car to the car scene.
Being the dumbass I was, I launched the car at 32-33psi. Yup you guessed it. I blew the differentials pins straight through the t-case and ,making a hole the size of a quarter.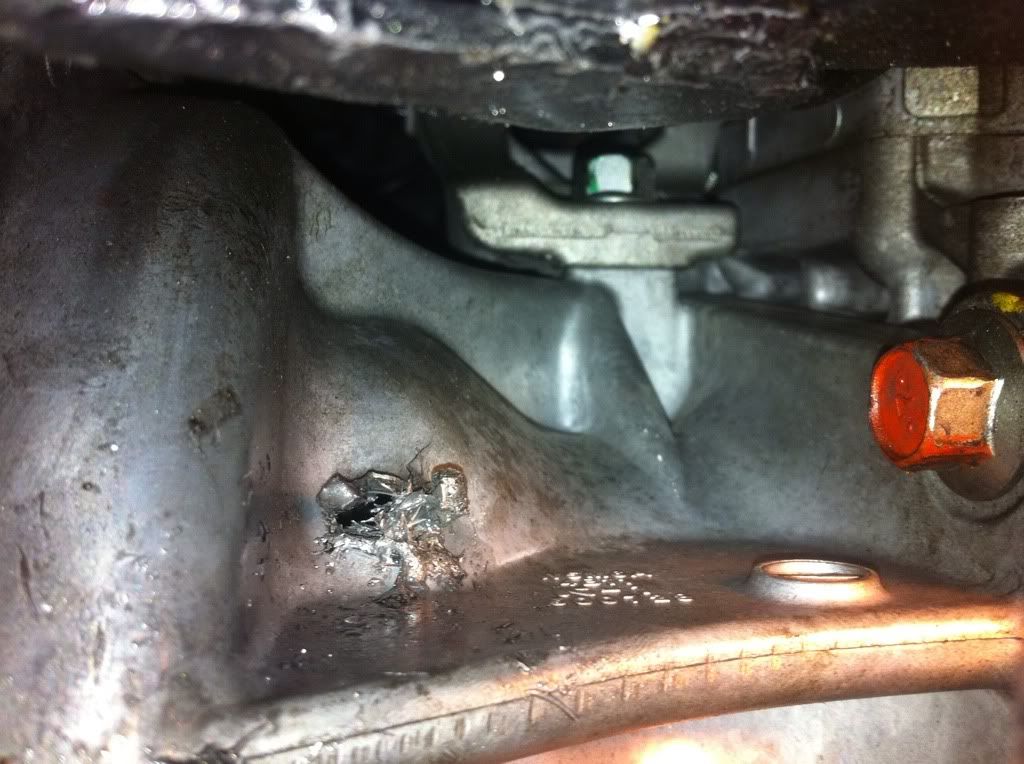 After losing motivation to touch the car, I called up my buddy jacks at jacks transmission. Jack and Tim helped me via email to see if my case was save-able and options to choose. I chose to get a fully built jacks tranny from them. All I got to say is customer service and work is badass!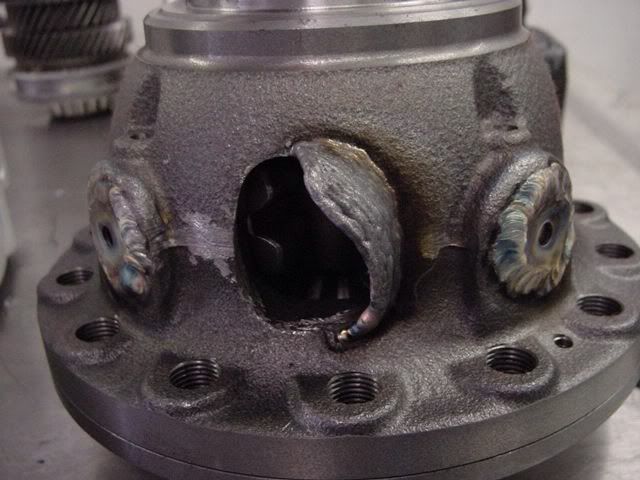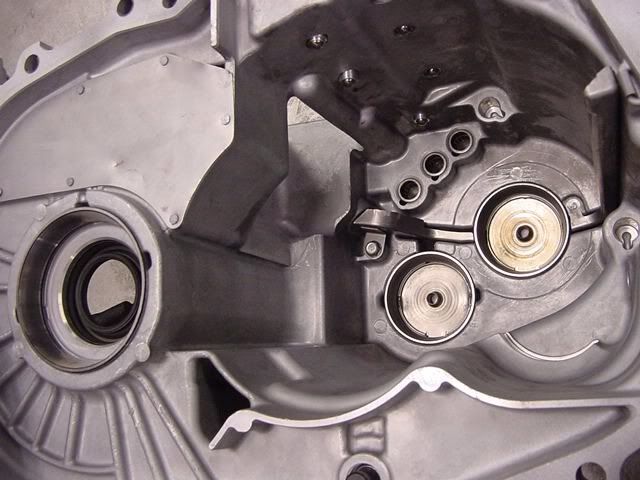 Motivation came back and the tranny ran great. Ended up with 18x10.5 +15 enkei rpf1 matte black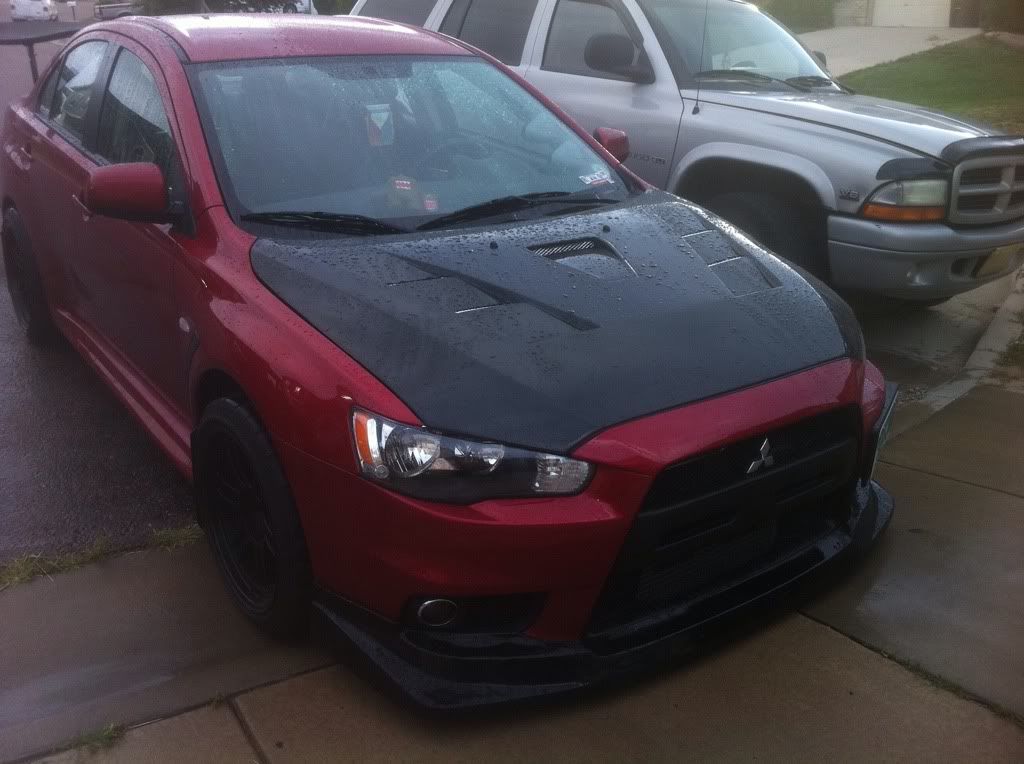 would be real awesome to build the 2.0
So then I decided it was ripping apart time. With the help of my buddy NUKERJ we then began the build process.
So in a massive garage sale . Sold EVERYTHINGmy car was nothing let but a shell.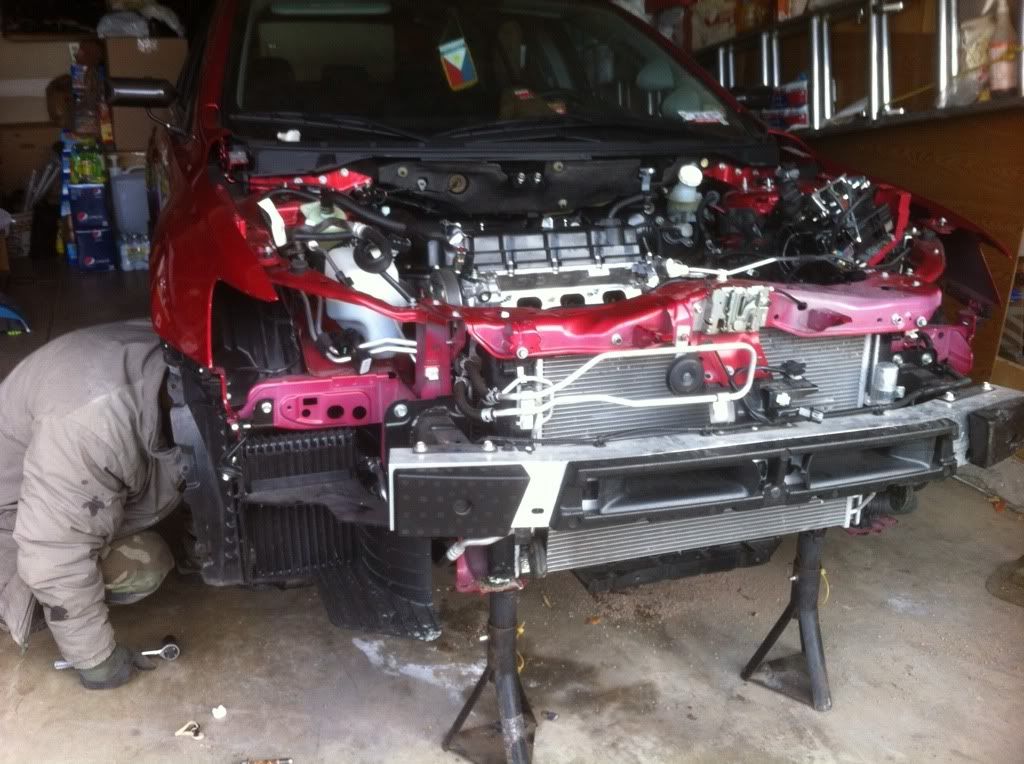 Off the heart goes to tobz performance in Denver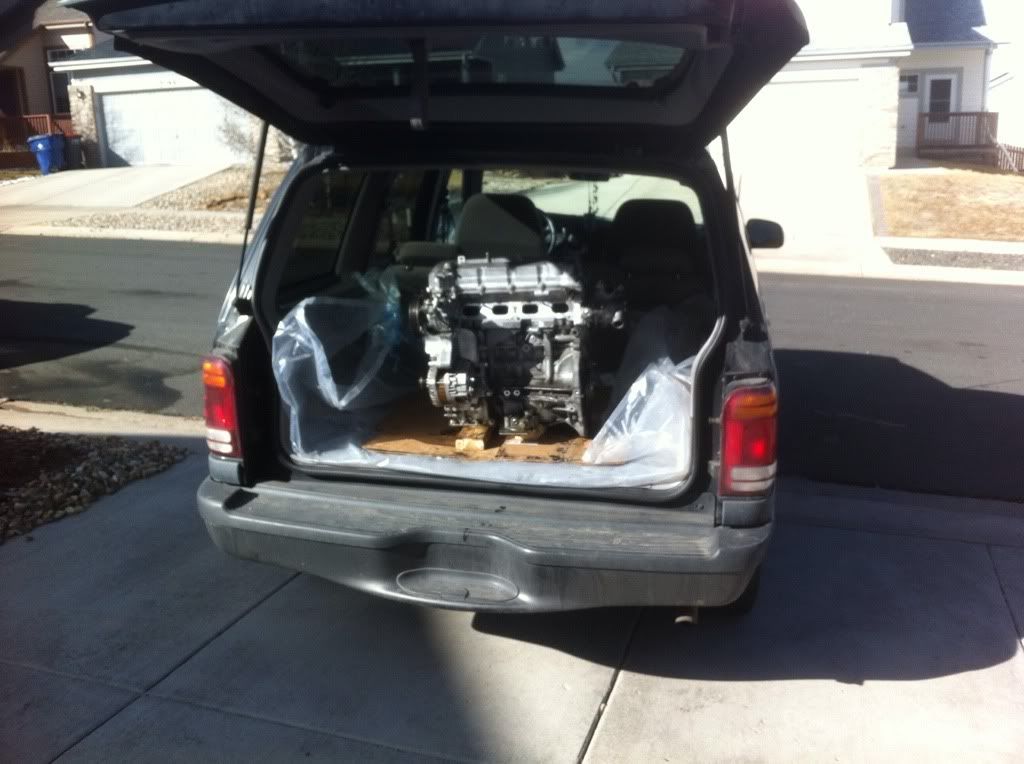 buddy of mine made a deal that if I gave him fp red setup, that he would send his stock turbo in for an FP black. So I agreed. Ported and polished fp black arrived at the door step.
My tuner Brian "tobz" tobia asked if I wanted to sleeve my motor while it was out. Thought long and hard, And with prices getting to extreme he hooked me up.
My motor was then shipped out to GOLDEN EAGLE to get sleeved and O-Ringed
Here's a couple pictures of some sleeve and o ring goodness