Hello everyone, as you may know the 2012 track season is about to kick off into full swing, and Forged Performance is here to help. Being track specialists we use many of Traqmate's products on our own race cars, including our GT3, and the Forged Performance Time Attack GT-R. I am happy to tell you that Traqmate has recently released their newest version of TraqDash with their 2.00 Firmware Update.
TraqDash 2.00 Features and Improvements:
Added AutoCross / Rally Mode
•Records and times autocross or rally stage
•Starts timing on launch
•Predictive lap timer
•Automatically stops at end of run
•Synchronized video recording (with camera controller)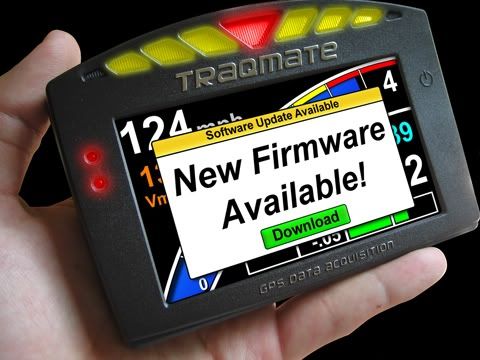 Added Drag Race Mode
•Measures 1/8 mile, 1000' and 1/4 mile ETs and speeds
•Measures 60', 330' times and speeds
•Measures 0-60mph and 0-100mph times
•Measures launch Gs and acceleration
•Starts timing on launch
•Predictive lap timer
•Automatically stops at selected distance
•Synchronized video recording (with camera controller)
•Simulated paper drag slip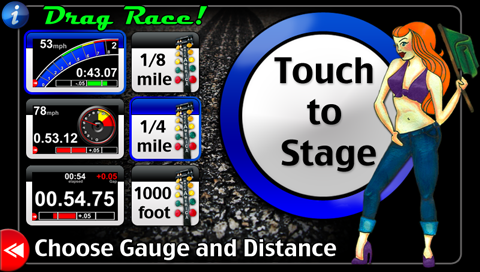 Added support for GoPro HD HERO and HERO2 camera control
New file types to distinguish data collected in Race, Drive, AutoX, and Drag modes
New slide-out control panel for shift light and backlight brightness settings
•Can be changed while racing
•Shows Sensor Unit status, GPS, and camera status while racing
Other Improvements
•New color coded warning and information screens
•Unused analog screens are skipped in rotation
•Improved camera control algorithms
•New graphics throughout
•More extensive built-in help
•New Tracks and Configurations Added
•Revised and New Start/Finish Lines
•Improved Operation with No SD Card
•Major revision of predictive lap timing - old data no longer valid
•Analog graphs now show alarm reference line in Traqview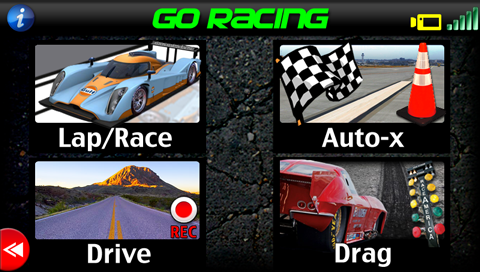 PC Simulator
Check out the Latest PC Simulator to Try Out the New 2.00 TraqDash Software. The simulator can also be used to create configurations and review lap times on your PC.
Click Here to Download the PC Simulator
Click Here to Download TraqDash 2.00 Firmware Update
Traqmate is an ergonomically designed display unit that will show your laptimes in your car including lap comparison and best lap icons. You can choose drivers, cars, and tracks, erase unwanted sessions, and get immediate feedback on the performance of you and your car on the backlit, bit-mapped graphic display. Qualifying mode adds in a predictive laptimer that shows you how fast or slow you are compared to your best lap.
Gear up and make Traqmate a new addition to your car for the upcoming track season!
Forged Performance is an authorized dealer of Traqmate and its products.
Order yours Today on the
Forged Performance Online Store
​