EVERYTHING SOLD. MODS, CLOSE THIS BITCH UP.
Hey guys just selling some stuff I don't need anymore.
First up is a set of red RallyArmor mudflaps. They have about 10-15k miles on them. Still in good condition. I drilled an extra hole to make them fit on a Ralliart, so they will now work for both Ralliarts and Evo Xs.
$100 + shipping & PayPal fees
SOLD SOLD SOLD
Next up is a Depo 200 cell High Flow Cat. Awesome condition, only about 10k miles on it. Still shiny. Very good piece for those of you who still want to pass emissions.
$140 + shipping & PayPal fees
SOLD SOLD SOLD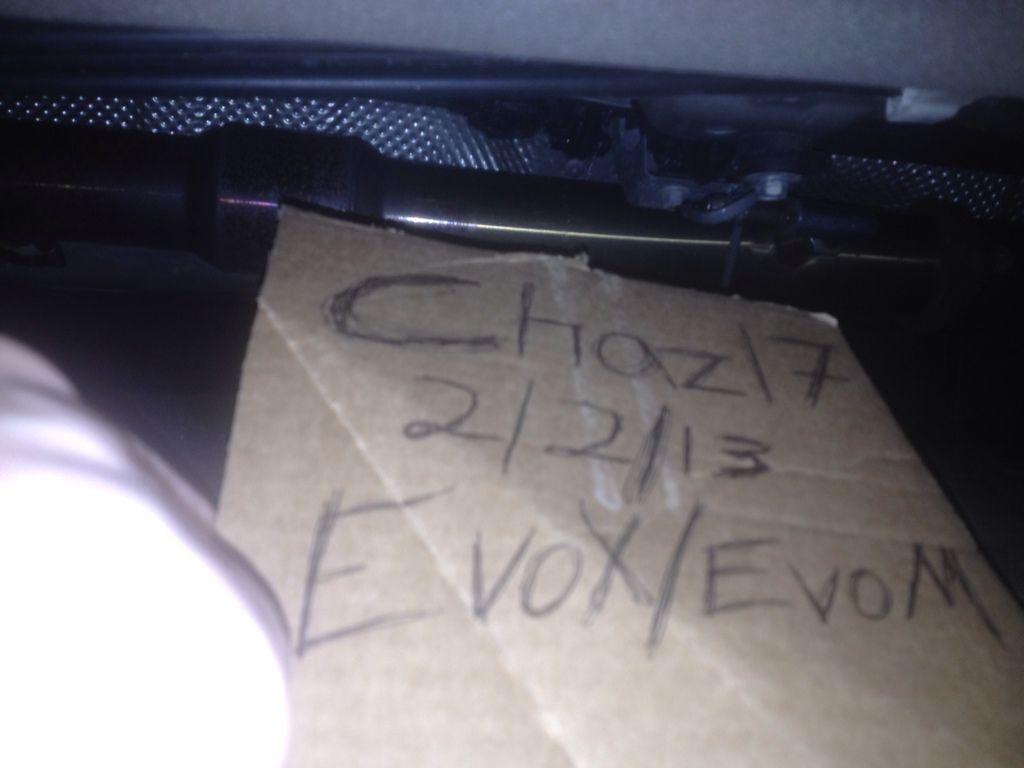 Lastly is a Rexpeed Duckbill trunk lip. It needs to be repainted and has a stress crack underneath its surface. Definitely an easy fix. I tried to get a picture of the crack; it starts at around the middle of the lip and is roughly 12 inches long. Only about 5k miles on this.
$100 + shipping
SOLD SOLD SOLD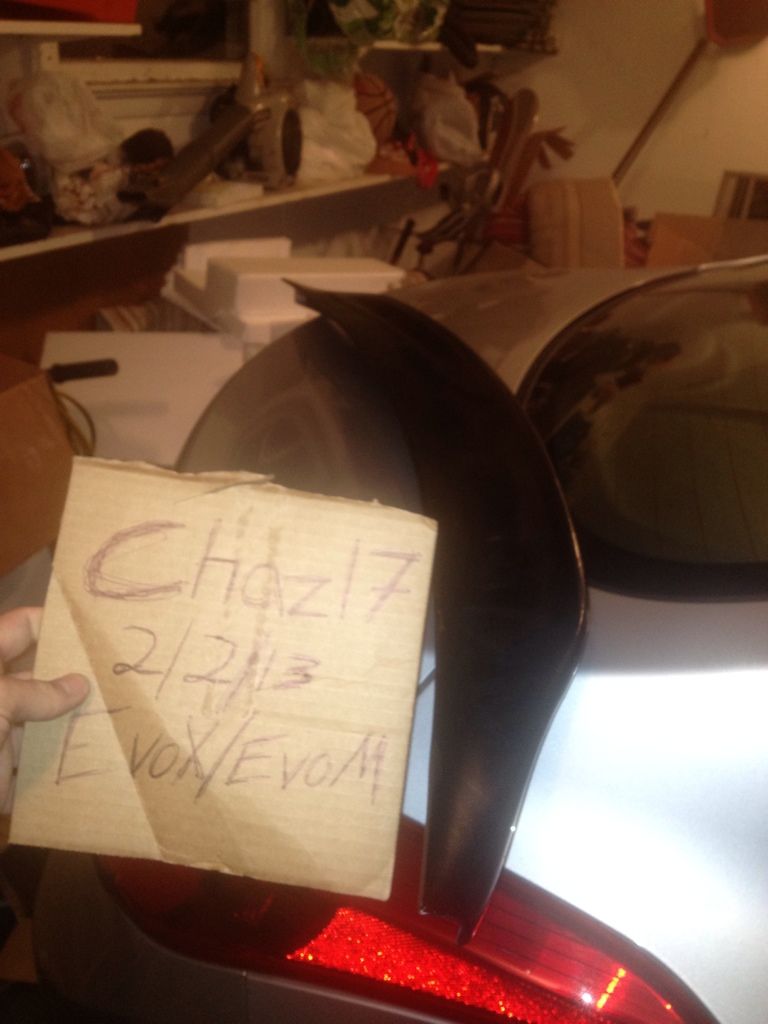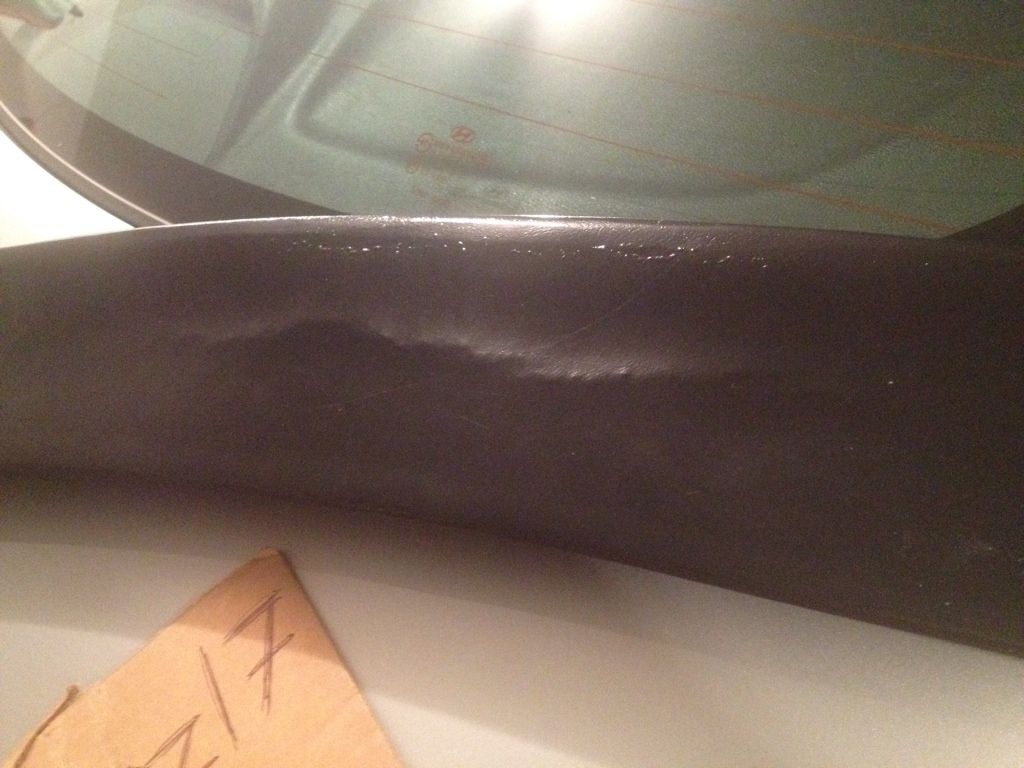 As for the trades I'm interested in: OEM X turbo with <15k miles (NO shaft play), AMS/ETS recirc downpipe, ETS intake (for Evo X), FIC 1100cc injectors (or similar), DW65 fuel pump (or similar), spark plug cover, aftermarket intercooler. Let me know what you got.