Discussion Starter
·
#1
·
Tools needed:
Jack, Jackstands or a lift.
Clip remover tool or a small flathead screwdriver
3/8 ratchet with 9 inches of extension
8mm allen head socket
10mm hex socket
32mm socket and 1/2inch ratchet
Drain pan
People needed: 1, or 2 if you leave your second drain pan out of reach
Parts needed:
2 gallons of diaqueen sst fluid=$150/gallon
1 oem filter=$150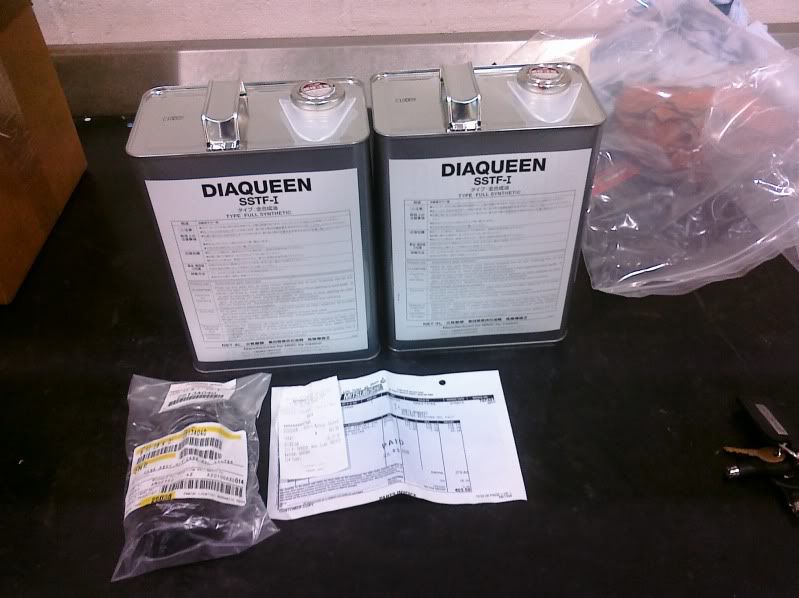 Time=about 1.5hrs
1: Lift the front of the car and support it with jackstands, unless you have access to a lift.
2: Remove the center lower shield and the drivers lower shield. About 30 small clips pry up on the center button and they release. There are 2 10mm bolts on the drivers side to remove.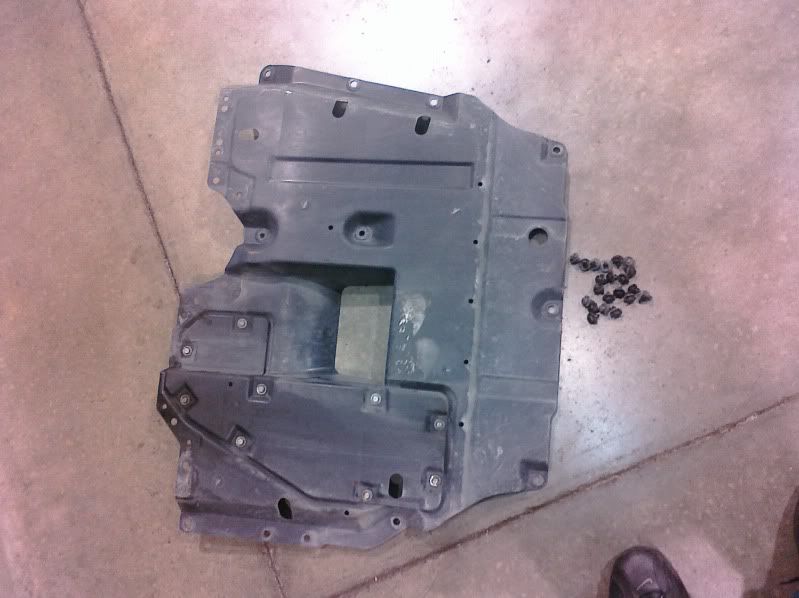 3: Locate the fill hole on top of the transmission, it is an 8mm allen. You will need the 9 inches of extension here. I undo this first to aid in the draining of fluid. It flows quicker and it doesn't gulp gulp on the way out making a mess. If you have a stock air box you will have to remove it.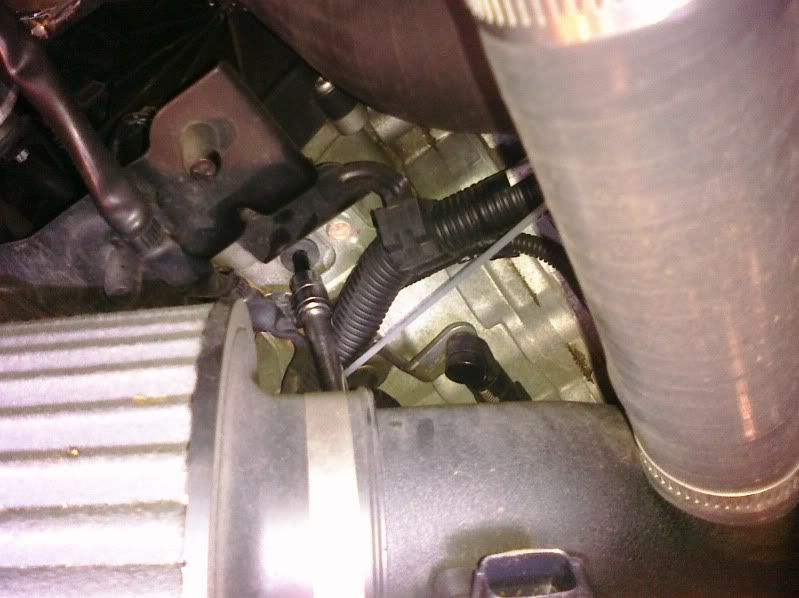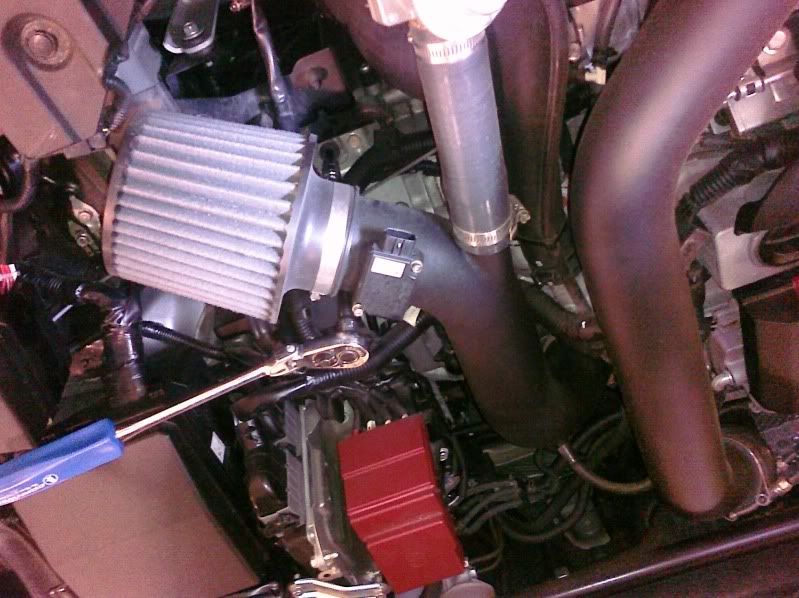 4: Remove the three drain plugs, 8mm allen again. I started with the lowest one on the trans thinking it would have the most to drain, I was wrong. Each one had quite a bit in it. I tried catching all of the fluid to measure it. I caught over 5 qts and spilled about 2qts. The service manual says you need just under 6qts on a drain and fill, after doing this I don't agree.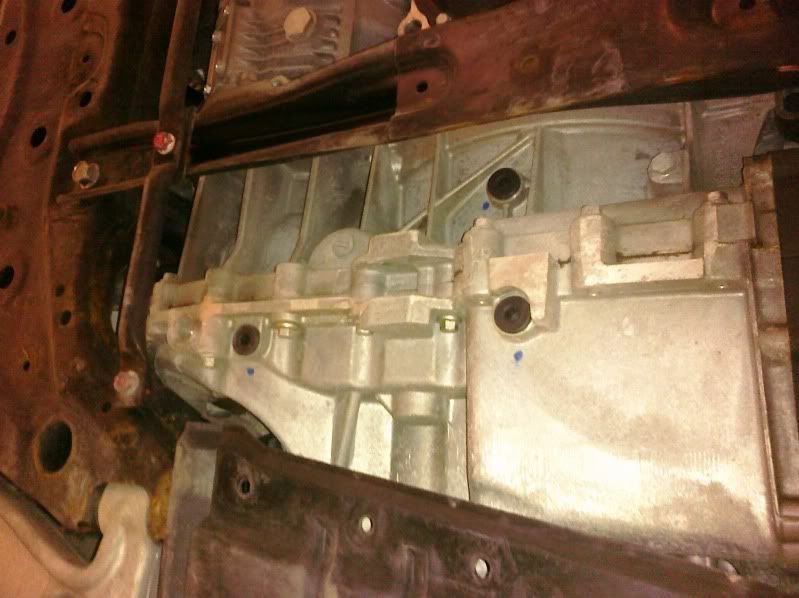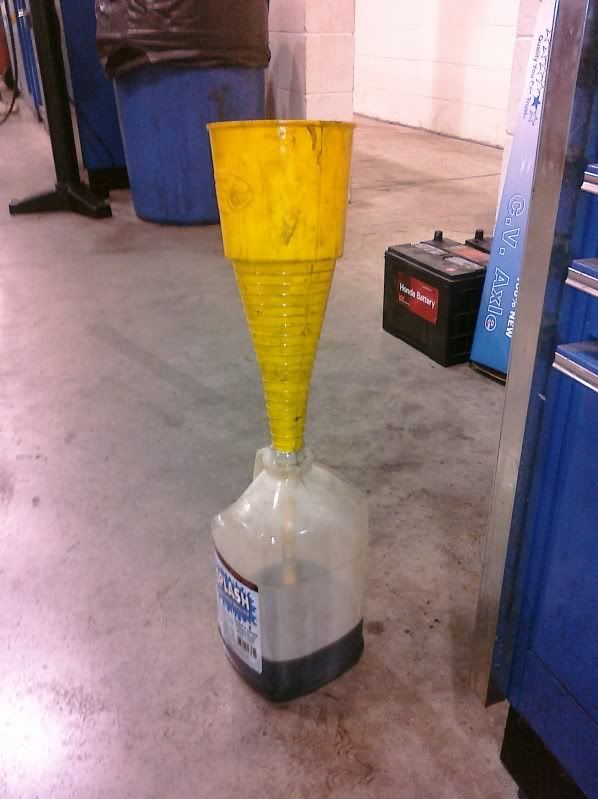 5: Drain the cooler, this is not necessary but I opted to do it. Locate the lower hose on the cooler slide the clamp back and pull the line off.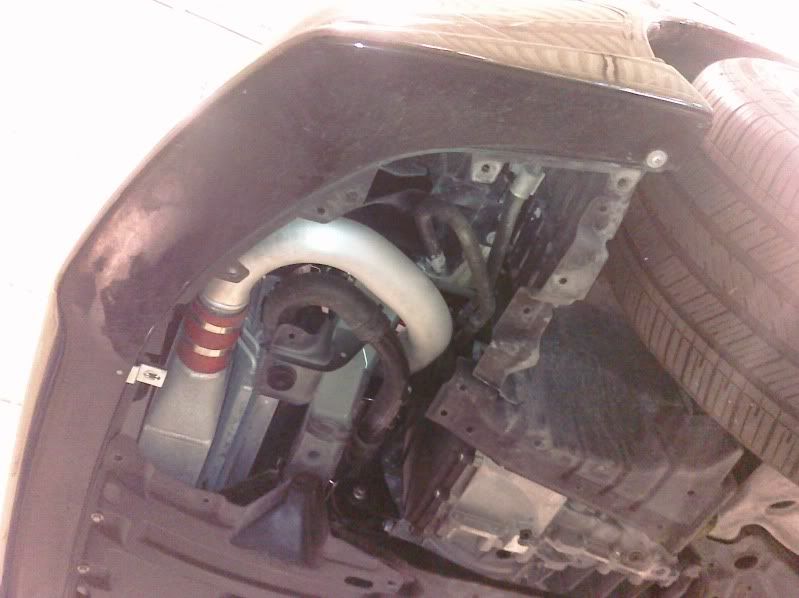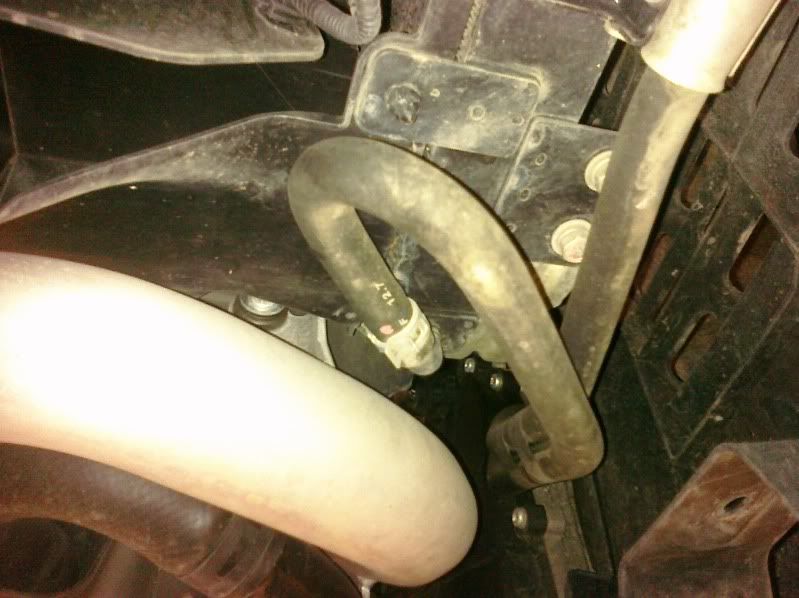 6: Locate the OEM filter, it is on the drivers side, and twist off lefty loosey 32mm socket works very well but you can use a large crescent wrench in a pinch. Install new one righty tighty.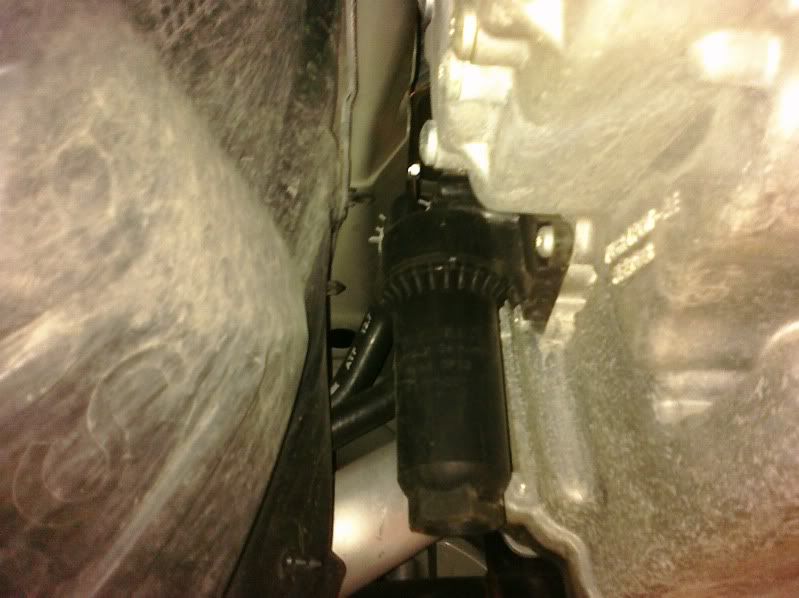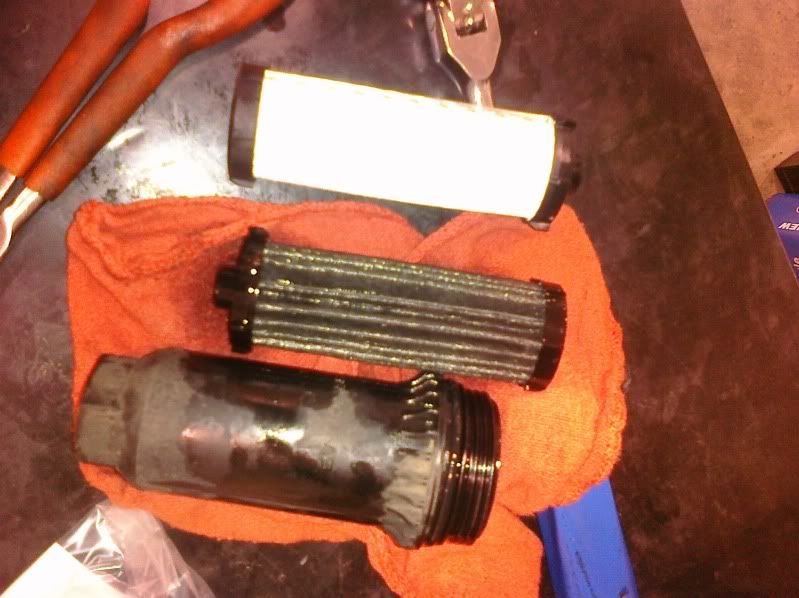 7: Reinstall removed drain plugs (27ft/lbs) and cooler hose with clamp.
8: Fill transmission from top fill hole. I used 7qts because thats what I removed.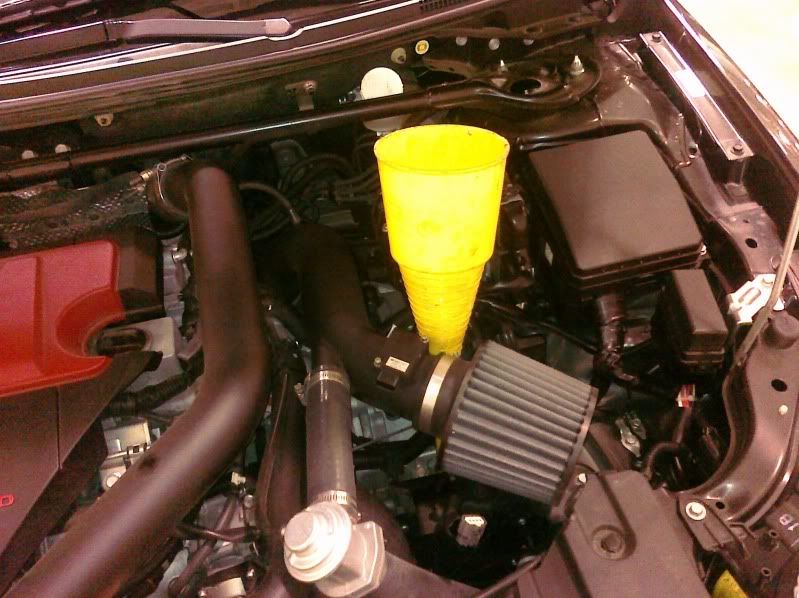 9: Reinstall fill plug. Double check all of your work, i.e. all drain and fill plugs are torqued and the filter is tight. Also make sure your line is back on the cooler and the clamp is on and tight.
10: Start car and recheck for leaks. I put the car in gear but if you are only on two jackstands don't.
11: Reinstall the lower covers
I changed my fluid at 28k miles the filter was pretty dirty, in hindsight I should have done it at 15k. I just think the first 15k a lot of debris is coming out of the transmission, break-in and such.