HOW TO: RedLineGoods leather SST shiftboot, for RalliArt or Evo X MR w/ heated seats.
Parts Required:
- RedLineGoods leather SST shiftboot.
can be obtained at REDLINEGOODS - PM me for discount code.
Tools Required:
- Phillips screw driver to remove console cover.
- thin flat head screw driver
- pliers
- 6mm | 1/4" light duty staples. (optional)
Recommended Number of People
- 1 person
Difficulty
- 1 ,a very simple mod yet effective mod.
Time to complete
- 15 minutes taking your time.
Step by Step Instructions
1) Find your self a RalliArt or an Evo X MR with the SST Transmission.
2) Unscrew the shift knob.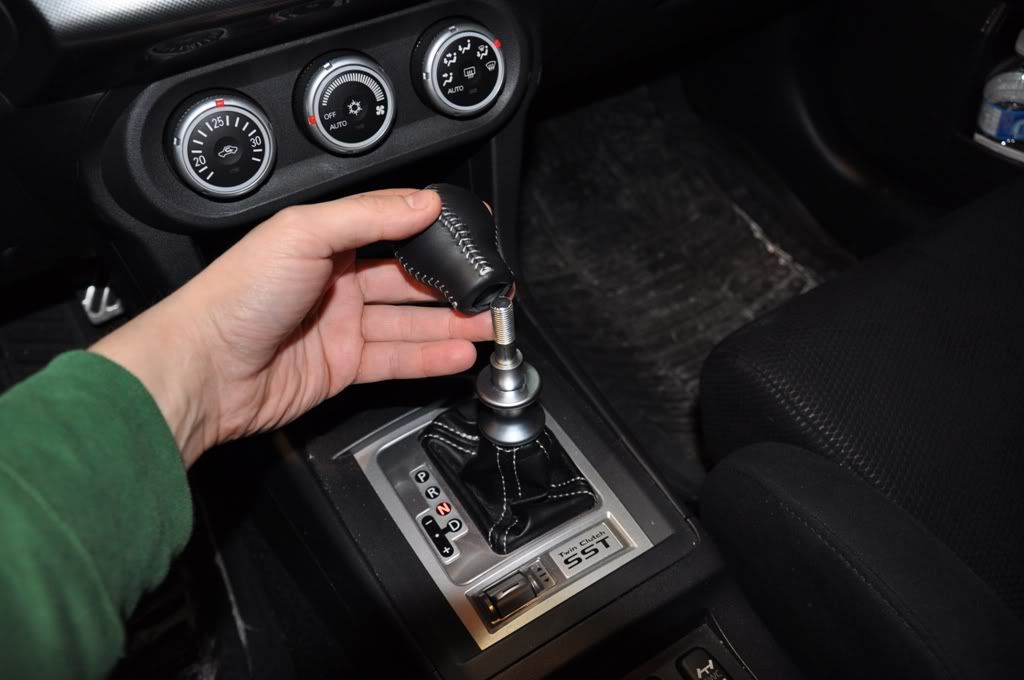 3) Unbutton the metal clasp on the upper part of the shiftboot.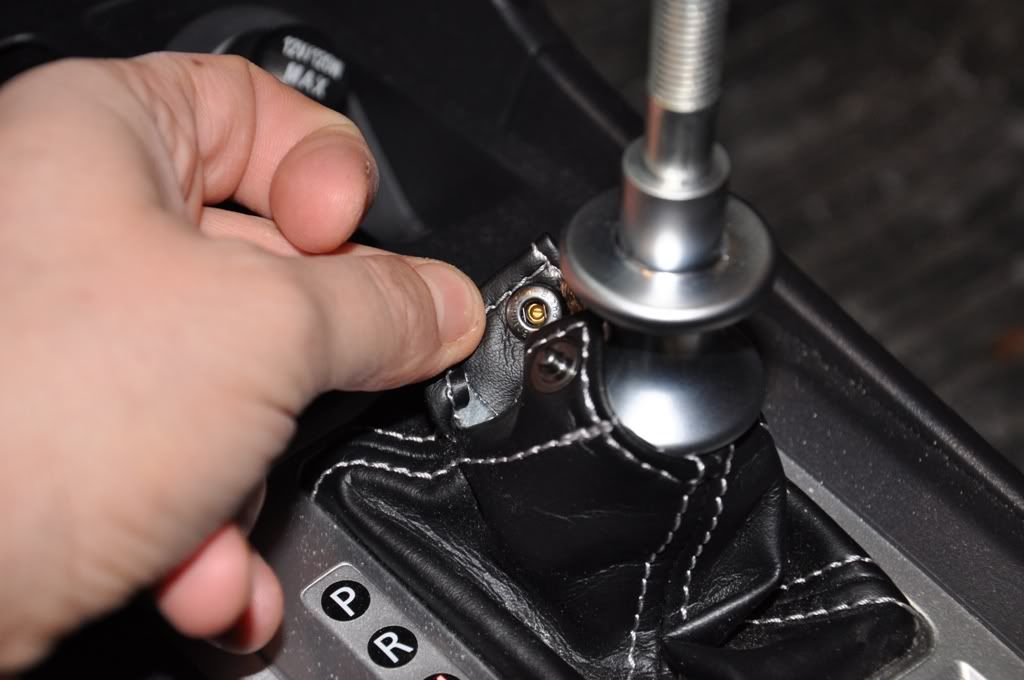 4) Open the arm rest and lift up the centre cup holder console from the rear, then slowly moving forward, pull upwards on the console near the shifter base. There are 4 clips here, ensure you don't loose the two white plastic ones near the shifter base.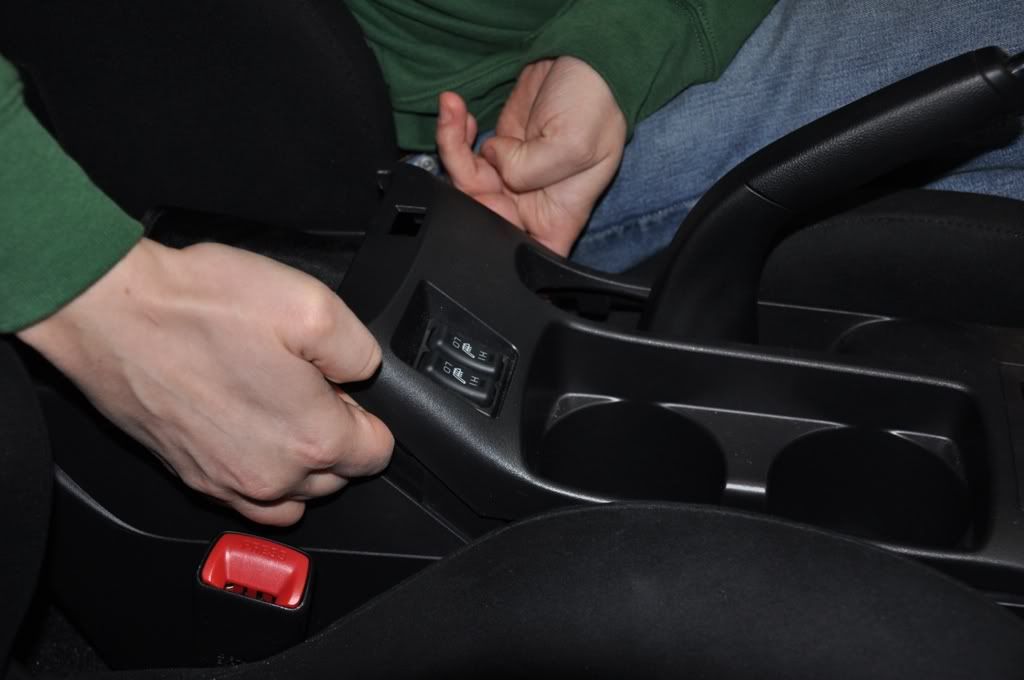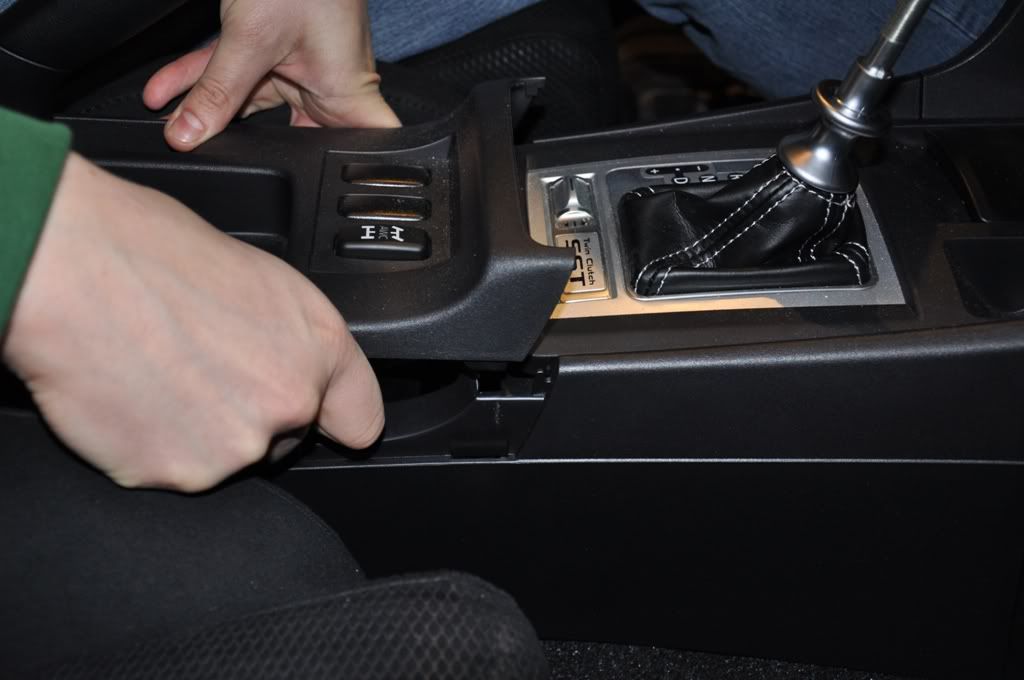 5) Unclip the AWC module wires by depressing the white tab.
6) Unclip the heated seat module wires by depressing the white tab, and set the console aside.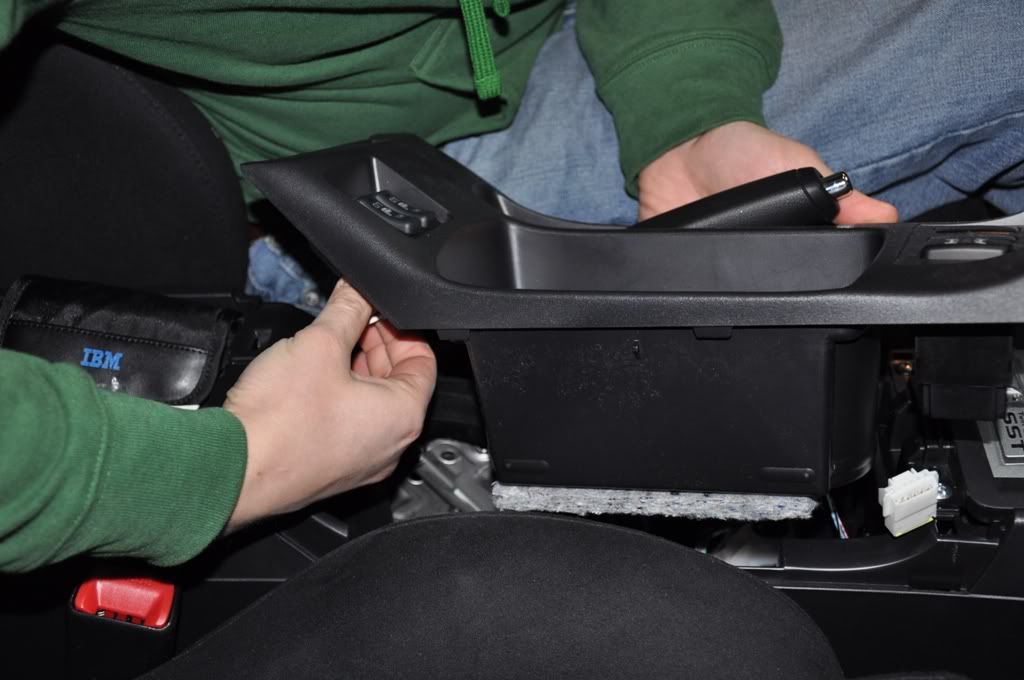 7) Unscrew the two screws holding the shifter base in place and set them aside.
8) Lift up the shifter base and pull it towards you. There are two clips at the front of the base and two sets of wires,
so be careful and do not pull too hard.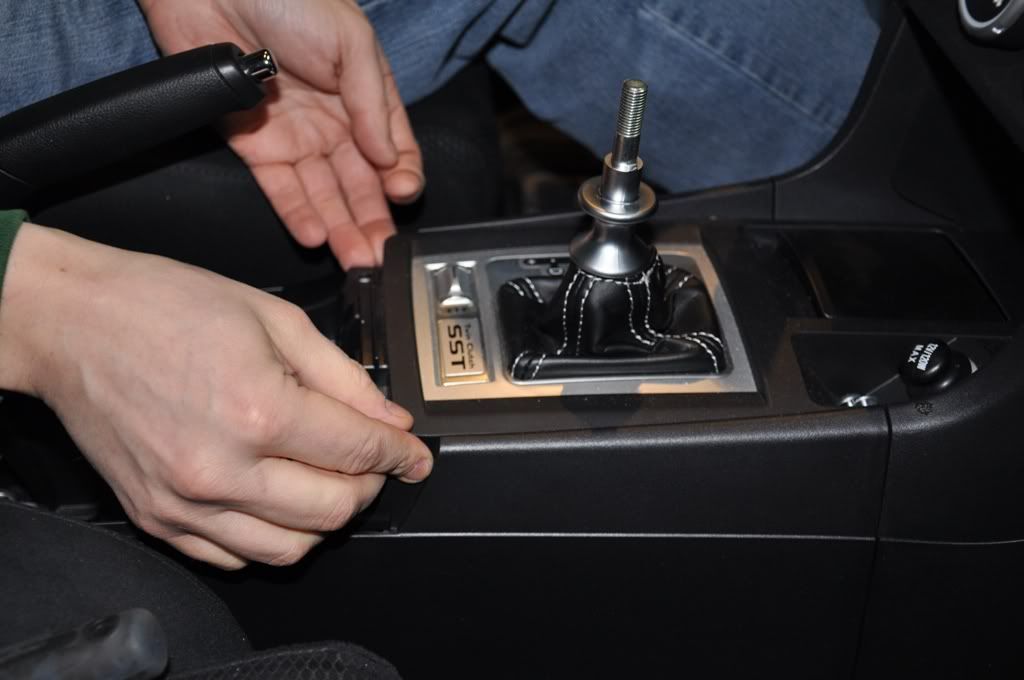 9) If you have enough slack in the wires unscrew the three screws holding the shifter boot base in place. If your wires are very short, simply unplug the SST control switch and the SST LED indicator module wires and set the console aside.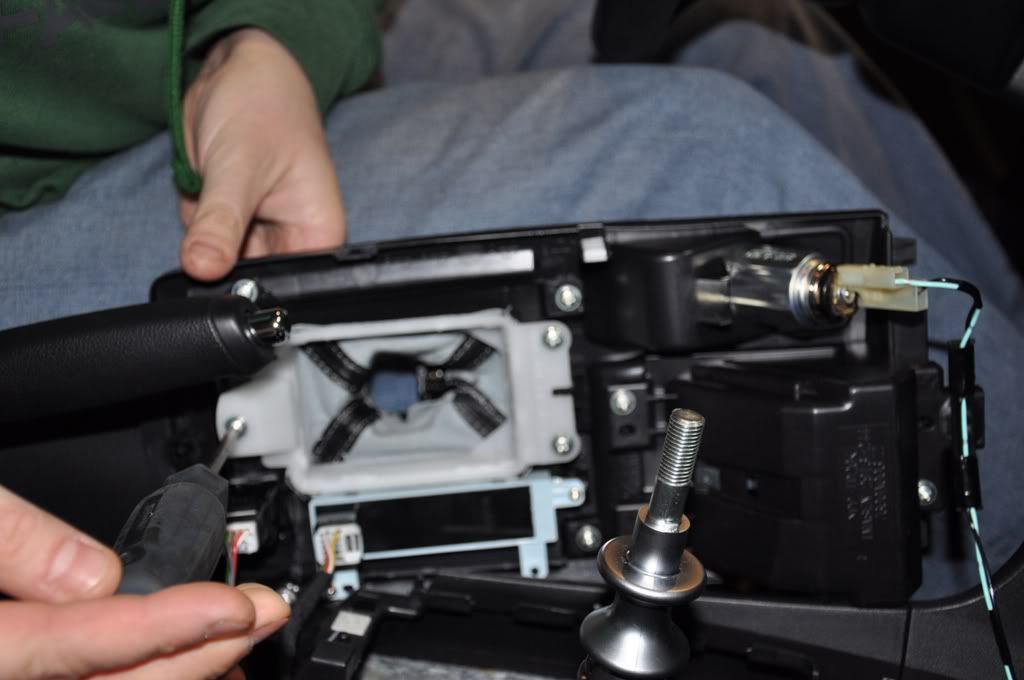 10) Remove the shift boot base from the console and remove the OEM junk shiftboot from the shift boot frame by pulling out the staples.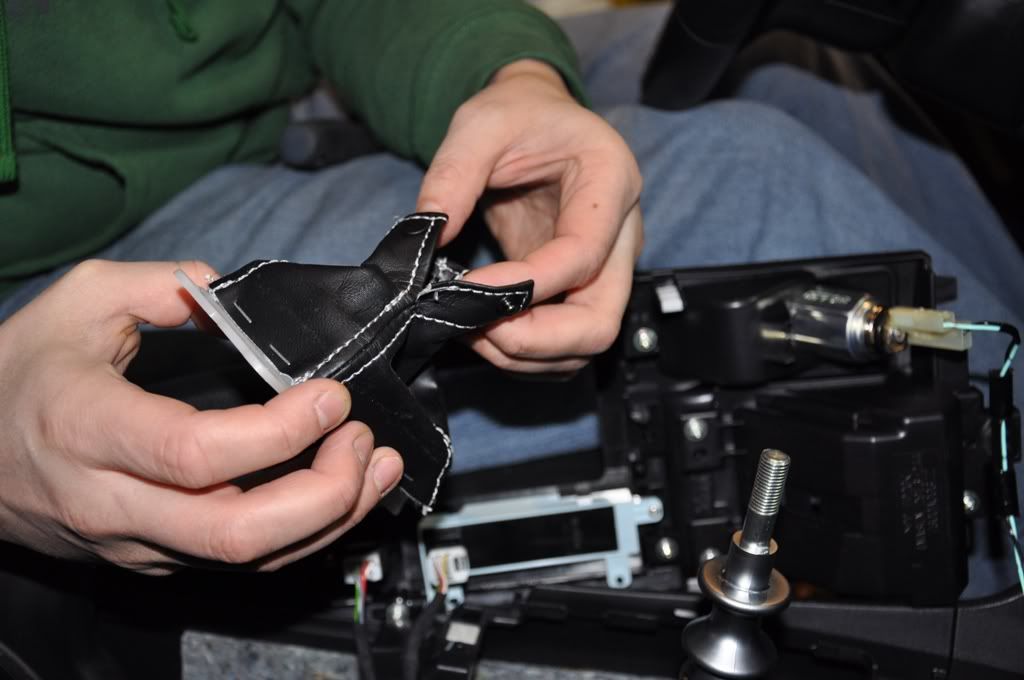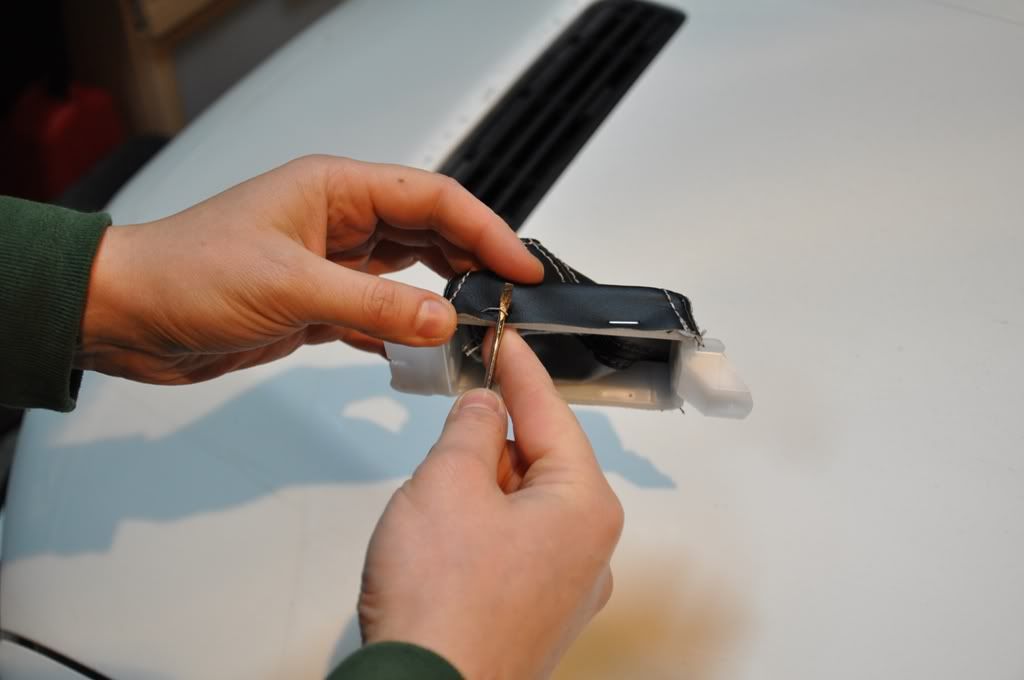 11) Place your new REDLINEGOODS shiftboot over the shifter boot frame ensuring the cutout goes to the bottom.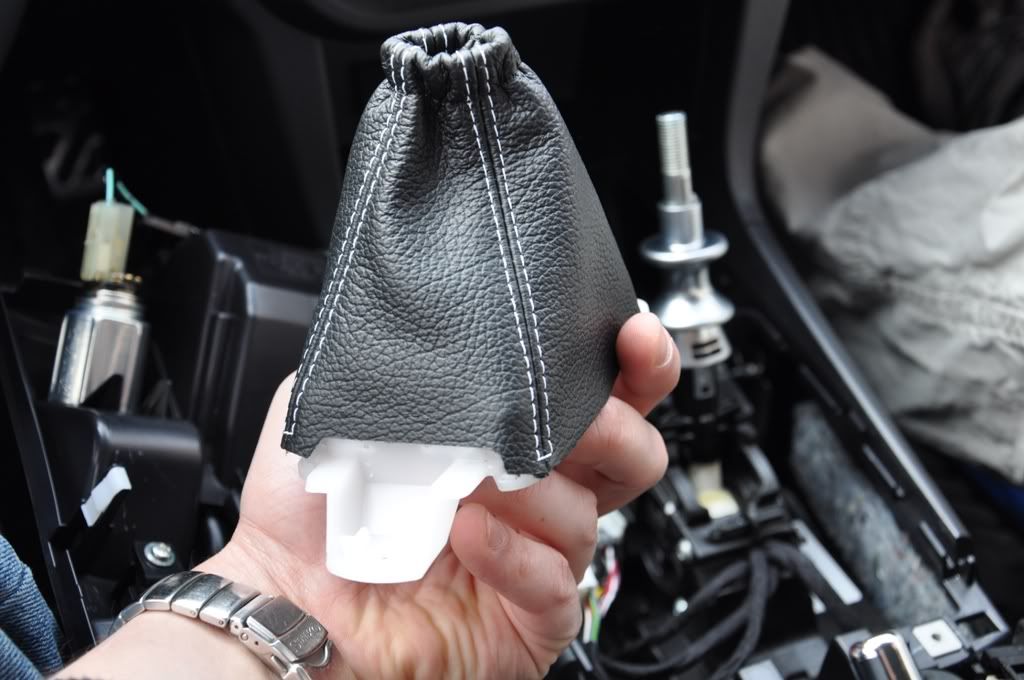 12) Insert the shiftboot into the shift base console and re-tighten the three screws, then pull the shiftboot over the shifter stretching the elastic over the reverse lockout mechanism. The REDLINEGOODS shiftboot uses a durable elastic to strech over the reverse lockout instead of a button type clasp. This approach ensures a better fit and a cleaner looking end result.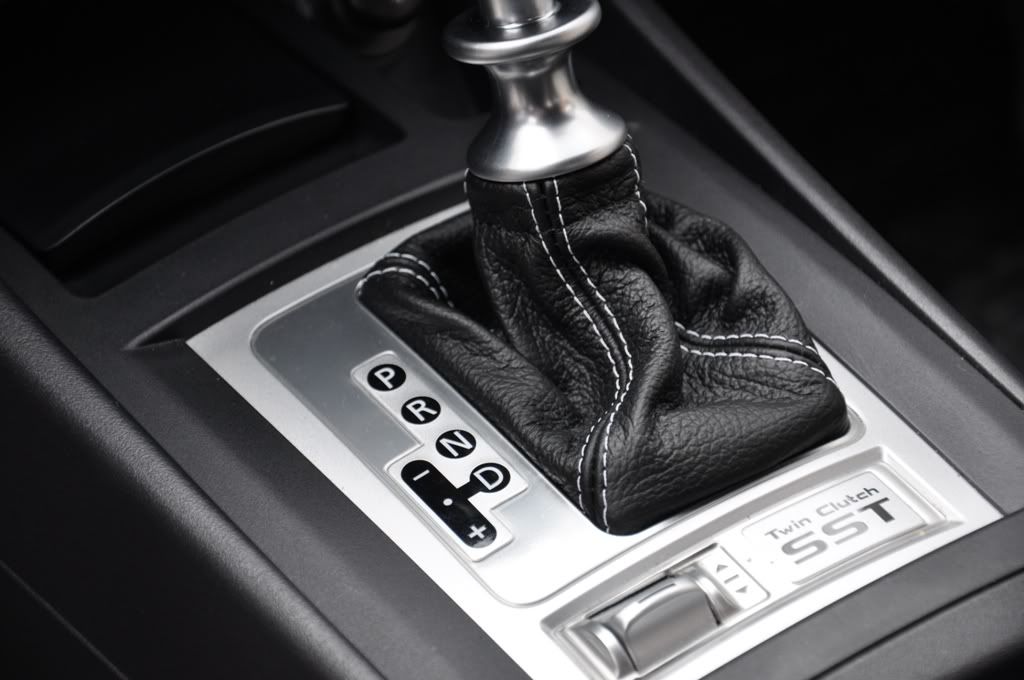 13) Or pair up the shift boot with a padded arm rest for a totally awesome look.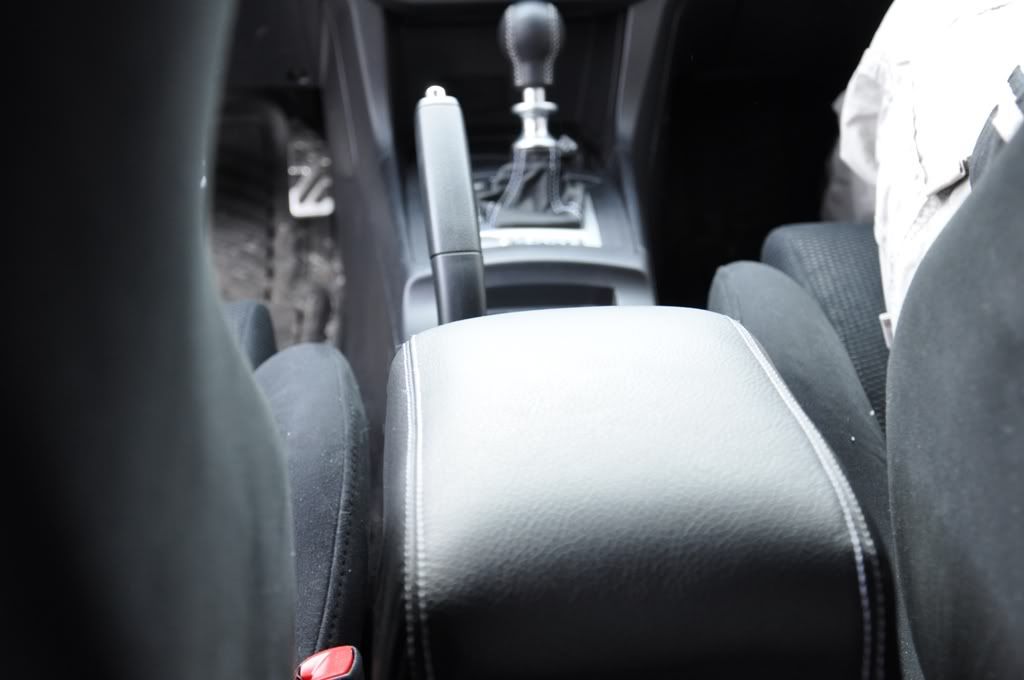 CONGRATULATIONS - YOU HAVE SUCCESSFULLY INSTALLED YOUR NEW LEATHER BOOTS!
Useful tip
You have installed a product made out of genuine leather. As you know, to maintain a leather product in good condition, you should take care of it. We suggest occasionally (every 4-6 week for example) applying some leather conditioner/UV protector to keep your leather from drying up in the sun and cracking.