Discussion Starter
•
#1
•
I've finally found a way to get high quality GPS lap timing data into an iPhone. The iPhone's built-in GPS is useless - it updates at 1 Hz, and sometimes it positions you 500 feet off the track! There is now an Apple-approved GPS, called the Emprum Ultimate, which plugs into the iPhone and updates at 5 Hz, and is accurate to around 10-20 feet. Combined with Harry's Lap Timer app, it can generate data like this (I acquired this today at Thunderbolt Raceway in New Jersey Motorsports Park).
First image is a graph of speed (y-axis) against lap distance (x-axis). The red line is my fastest lap, compared against the white line (where I was being held up by another car). The gray histogram in the background is the cumulative time difference between the two laps.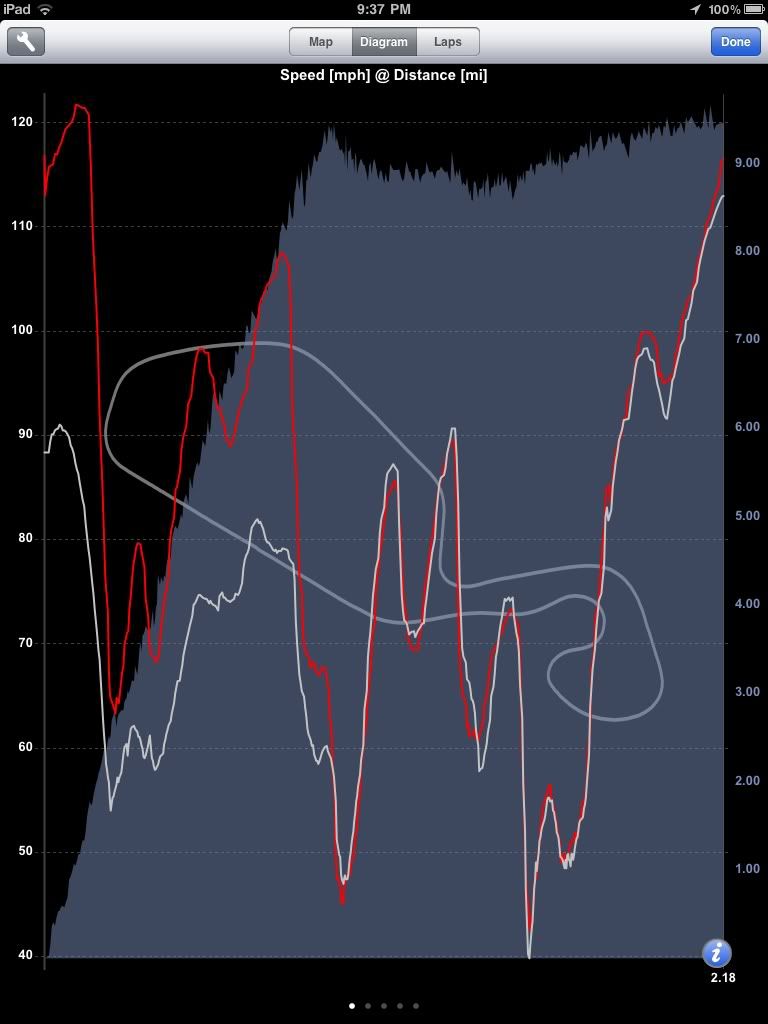 Second image is zoomed in to a smaller section, which is shown highlighted on the track map behind the graph.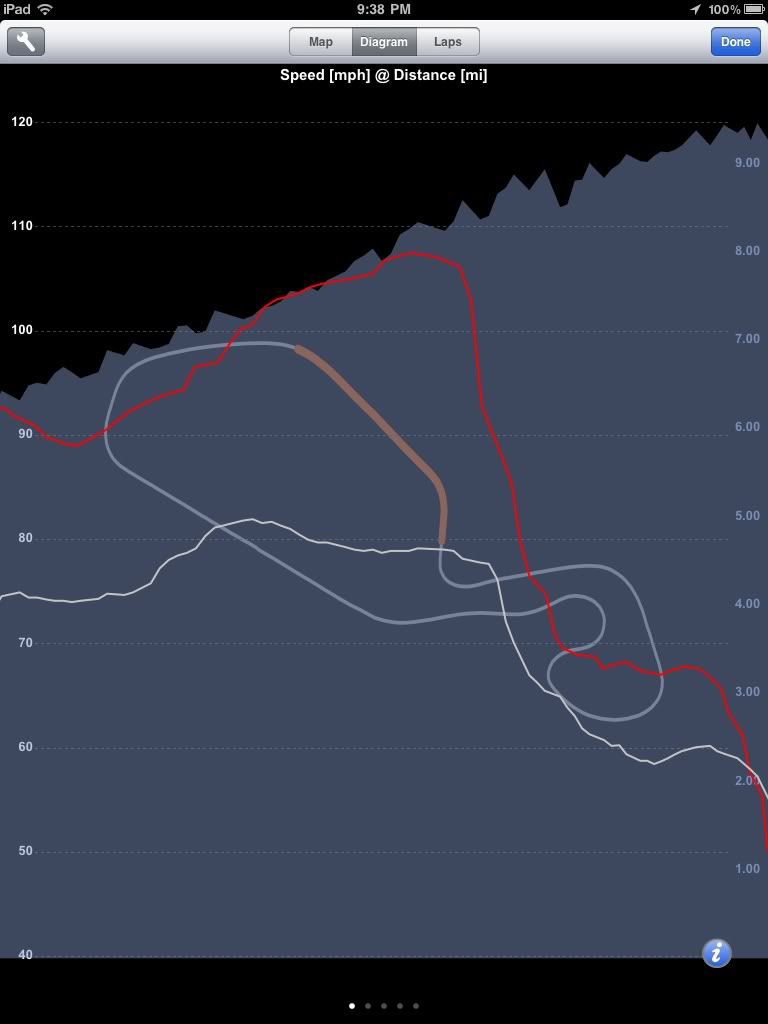 Third image is the lateral g-forces recorded around the track map, color-coded from green, to yellow, to red (> 1g).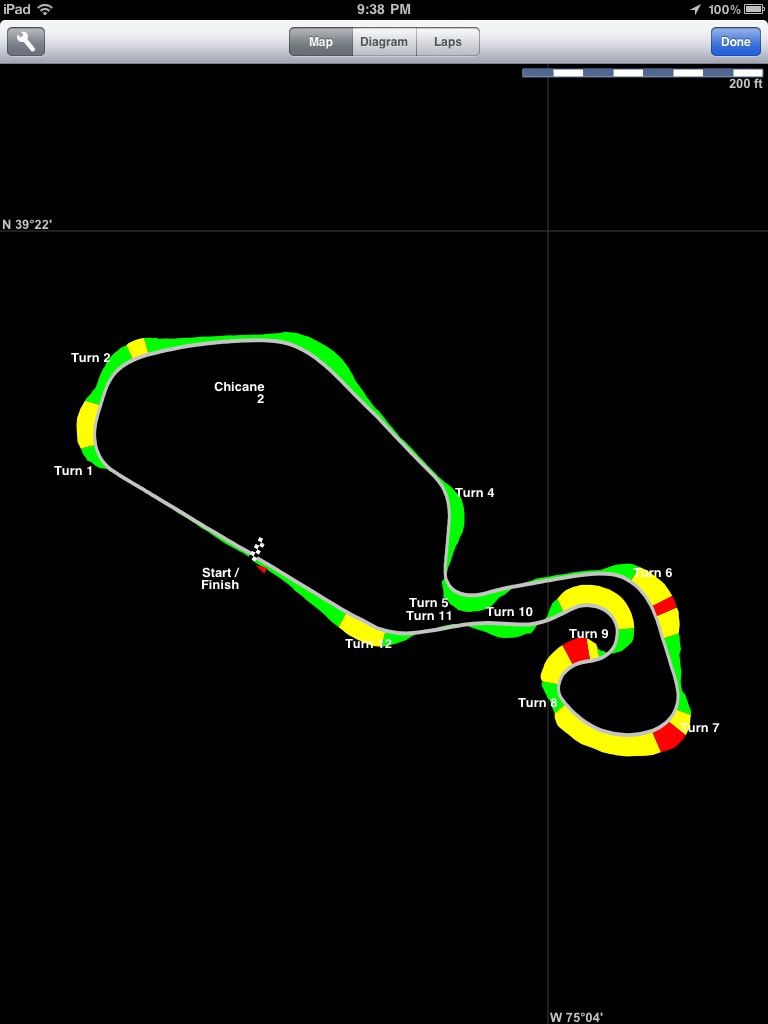 The really cool thing about this is you can transfer the data from the iPhone to an iPad via bluetooth, then analyze it in detail immediately after the session. It'll do a lot more too - it also acquires OBDII data via a wireless device (e.g. Kiwi wifi), so you can overlay engine parameters (e.g. rpm) on to GPS data.