Discussion Starter
·
#1
·
A quick little history, and how I got here to the point of deciding to rebuild.
I bought my car about 5 month ago, its a 08 Evo w/ 30k mi on it.
When I bought it it already had quite a bit of aftermarket on it.
It had/has:
-Perrin DP
-HKS Hi-power exhaust
-Injen Intake and intercooler piping
-lower intercooler hard pipe, not sure of brand
-AGP intercooler
-some crap chrysler 770 injectors (WTF)
-Autometer phantom boost, oil pres., wideband A/F guages
-and some kind of tune running 23 psi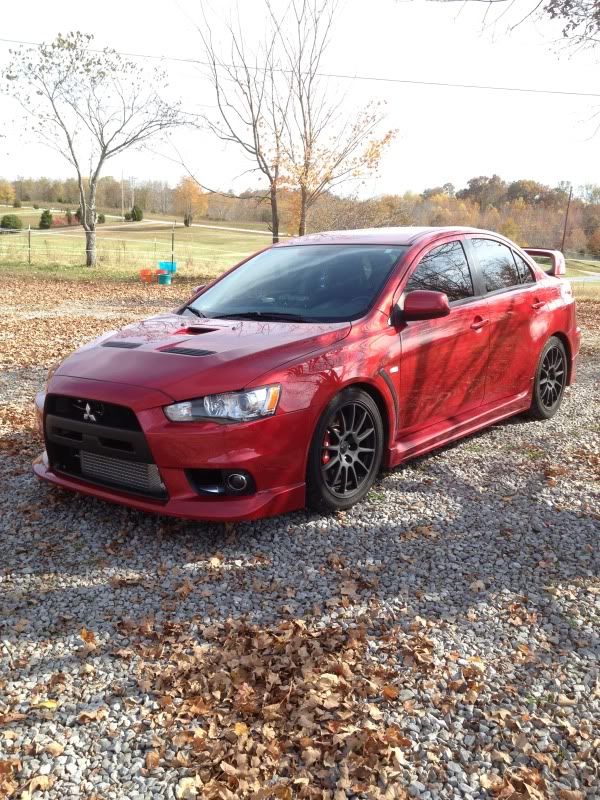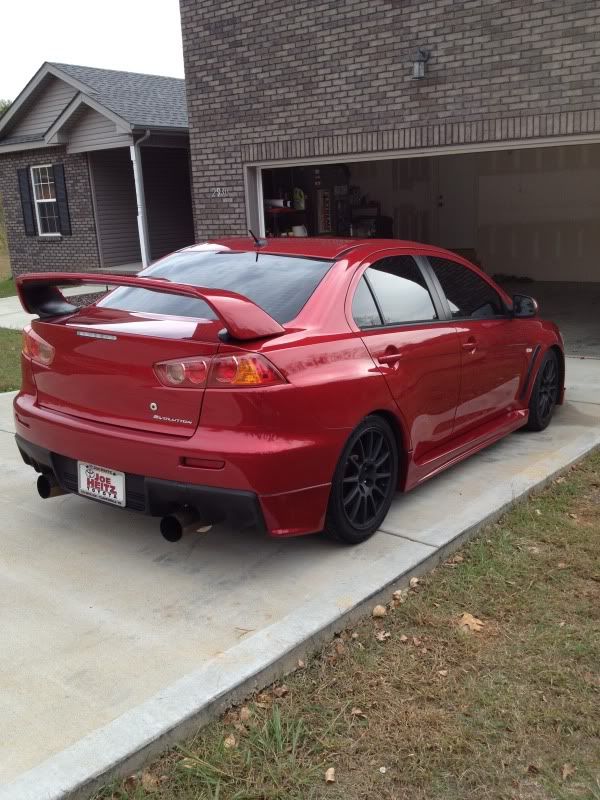 So at least I had a start.
I picked up a Cobb AP and AEM UEGO (needed logging ability), also switched all my gauges out to AEM, and started tuning with Clipse3GT
We were having fuel trouble, thats when I discovered the Chrysler Injectors, so I picked up some FIC 1100's. We got the tune dialed in on that setup. During that time I added a few parts:
-BC racing ER Series Coilovers
-Whiteline 27mm rear sway bar
-Synapse BOV
-GM 3 port
I was gearing up to leave for a deployment so I decided I want more power so I got in on the FP group buy, and I'm awaiting a ported FP Black Ball bearing turbo. I also decided to do the Map PnP exhaust Manifold. Other goodies acquired are:
-Rota P45R
-Federal SS595 tires 265/35/18
-Whiteline roll center adjusters
-Buschur O2 housing
-Blaqops fuel kit w/ Walbro 255 lph pump
-Blox front MM
-Oil catch can
-ZFR Short shifter
-Blox shift knob
-Powder coated red Valve cover
-PasswordJDM Plug cover
-Wiretucked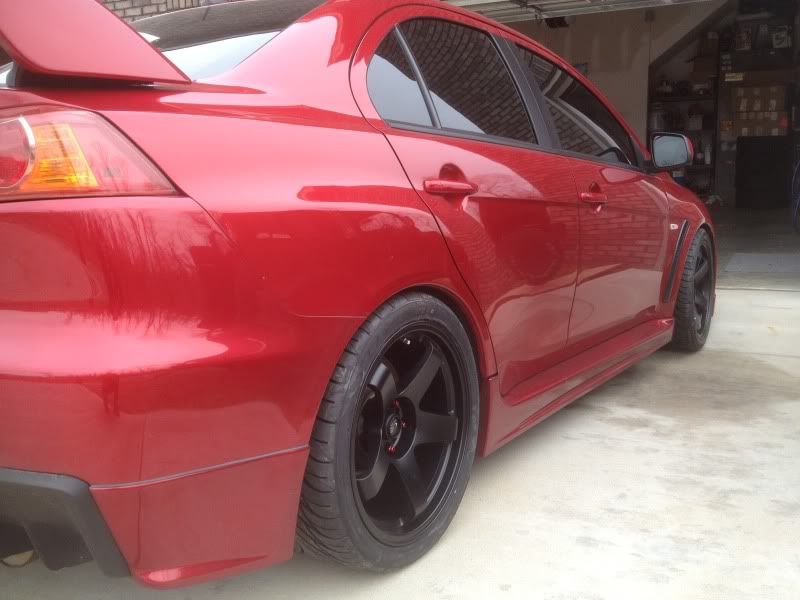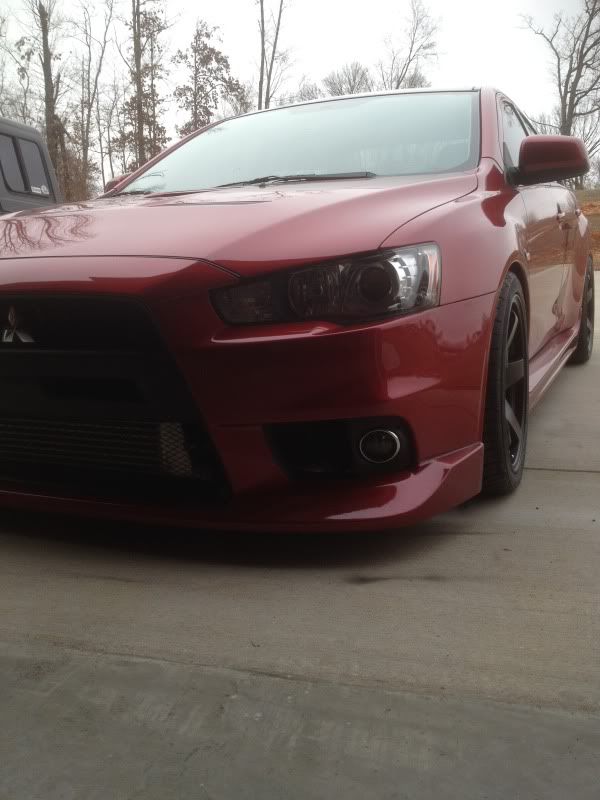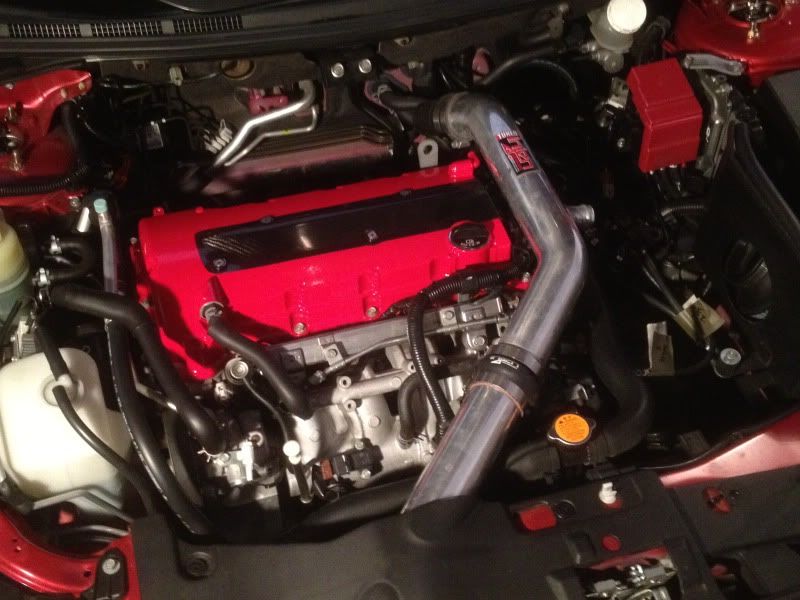 So Im sitting here awaiting my Turbo to come back with everything listed thus far installed and I'm researching this FP black on stock block and I have decided not to risk it. So here I am, beginning the buying process for the build, and I'm going to do it right the first time, no tear downs again for something else.
What I have decided on:
-Buschur bottom end, the 1BAMF engine, its sleeved and Stroked with the Manley stroker kit running Manley knife edged crank, Manley I beam rods, and coated Manley pistons.
-Buschur Port and Polished head with all the goodies (dual springs, oversized valves, etc.)
-Just picked up some Cosworth MX-1 Cams for the head
-ARP head studs, of course
-Most likely a Cosworth Head gasket
-Buschur Intake manifold PnP
-considering a ported throttle body
-ACT 6puck HD clutch
-ACT Streetlite flywheel
So thats where im at now. Buying parts and pulling a engine.