Hi Guys,
This is the Lancer VRX with Ralliart face & DRL light like audi. DRL light is not a staight line light. Its a dotted line. Custom made light with weather proof. Pure white. DRL LEDs are laminated so water wont get into the PCB while driving or washing. If anyone interested I can make them. I'll be posting the rear side with Ralliart bumper. Leave your comments. I want to get Ralliart fog lights. If anyone knows let me know.
'LOVE THAT CAR'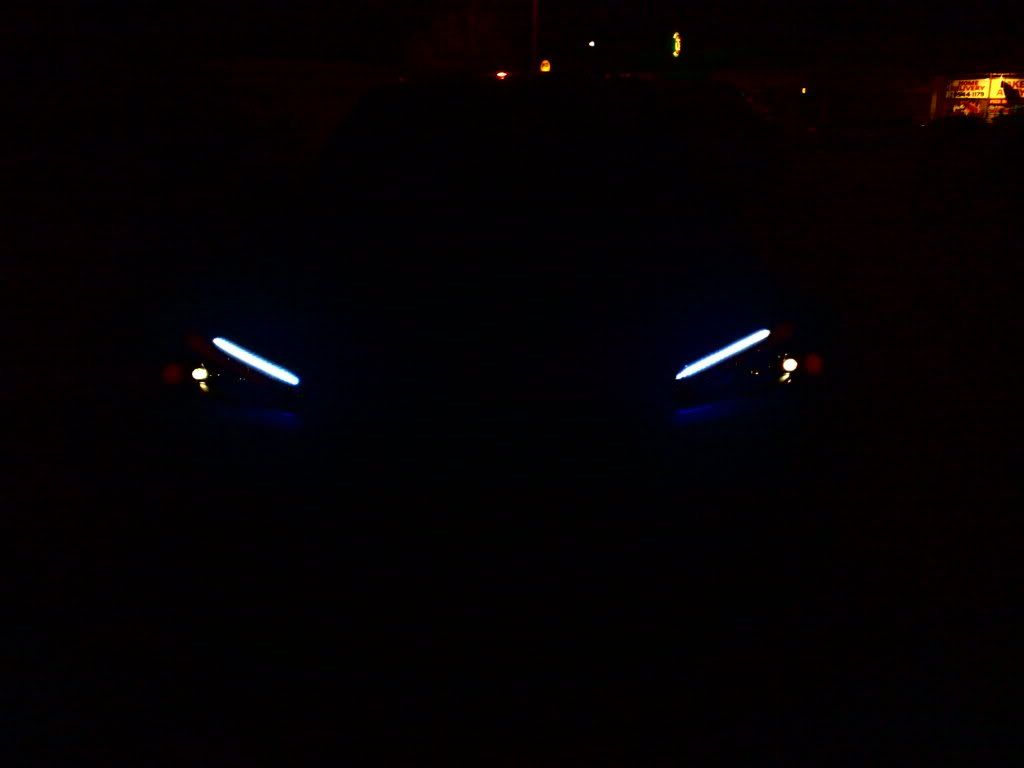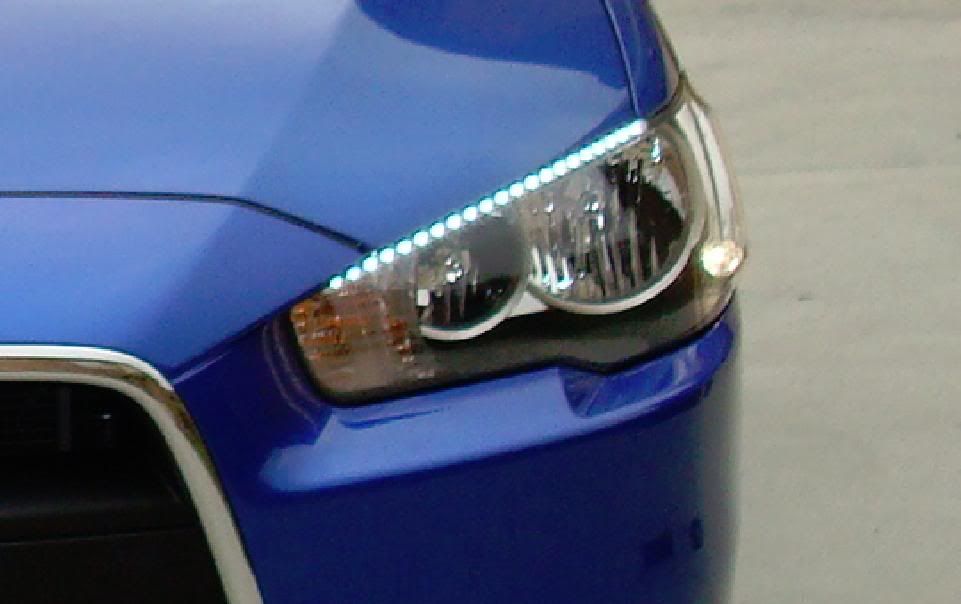 Close up after reducing camera exp.level. LEDs too bright to take a close up. You can tell the colour difference too. LEDs are pure white & car wedge bulb is like yellow or warm white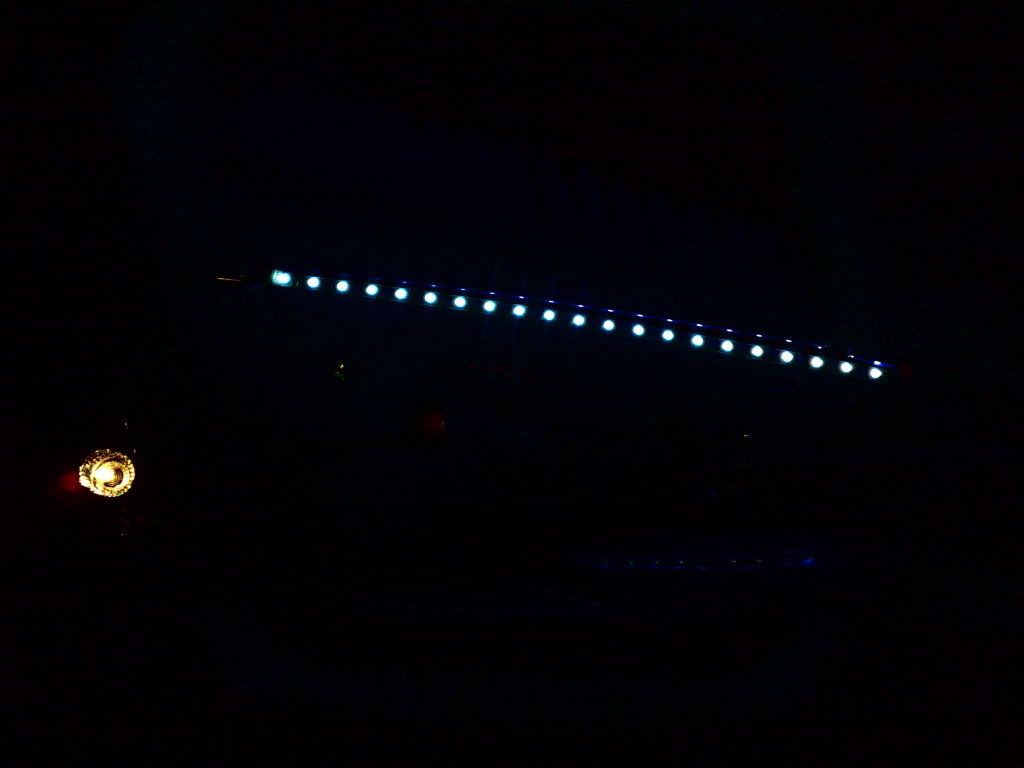 More close up. LED chips. It has a water shielding. Aligned well in a line.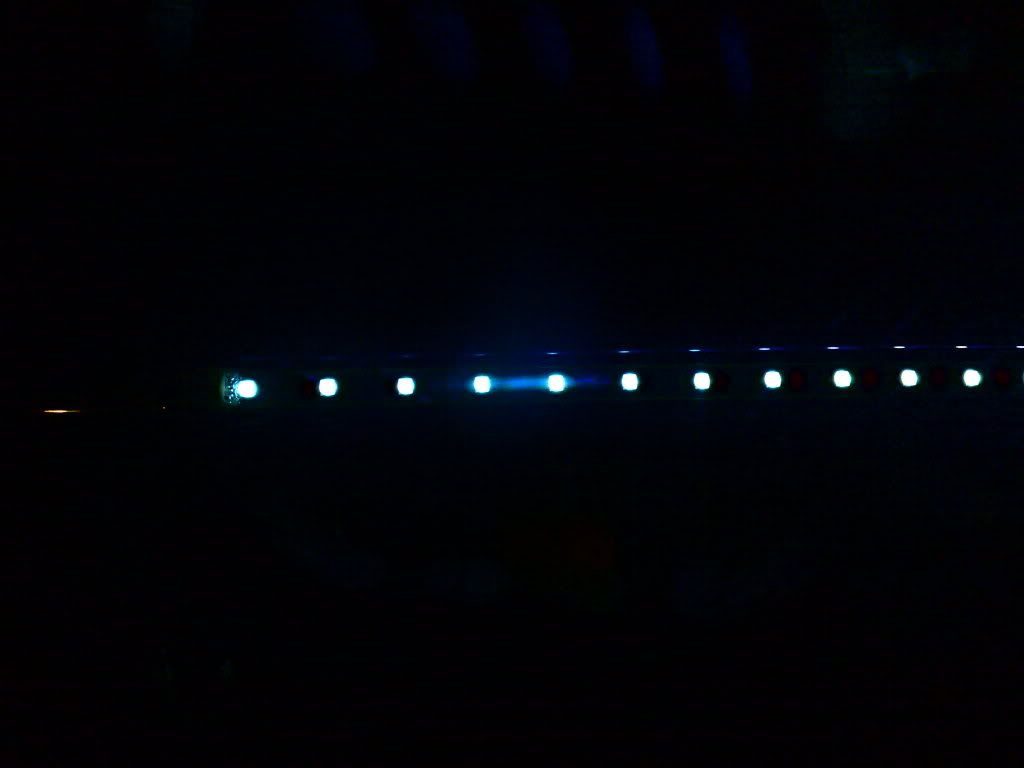 NOW LIGHTS AVAILABLE ON EBAY. Search for 'Lancer EVO DRL'
THANKS FOR ALL FEEDBACK. Actually who ever saw this in real didnt give me any negative feedback. But I guess each of us have diff taste. Since ppl started thinking its not bright enough I thot of comparing the brightness with High beam + Low beam turned on. I had to use my sunglass infront of the camera lens to take this pic.