i know there are a lot of people who sell their cars and still keep coming back to this site or those who get another car or truck. i also understand that some miss my general retardedness.
last year i spun into a wall at PIR and so the wife would never allow me to track the car again, so why keep it? i sold it a few months later and...
im head over heels in love with my lesbaru!
the evo was fun at the track, but an unpractical sausage magnet in every other aspect. even at the track it leaves me wanting much more. was a good option during my time of ownership, but i've moved on
i'm not into off-roading now, i just like this pic from an ORV park
and yes, the outback is hideous in stock form, cant argue that, will look even better when my blacked out headlights get here and i get rpf1s
power is a crutch! 30+mpg, super comfy, ultra reliable, perfect for 99% of my needs, $25k total
i even added a few things to make it more prime donne friendly: RA mud flaps, subaru fender flares & hood deflector, painted chrome, tinted windows, afe dry air filter, gt spec f.+r. strut tower bars, remote keyless entry & knob start switch, grounding kit, spt oil cap & battery tie down, neoprene seat covers, and even a few stickers. here is the slightly dressed up engine bay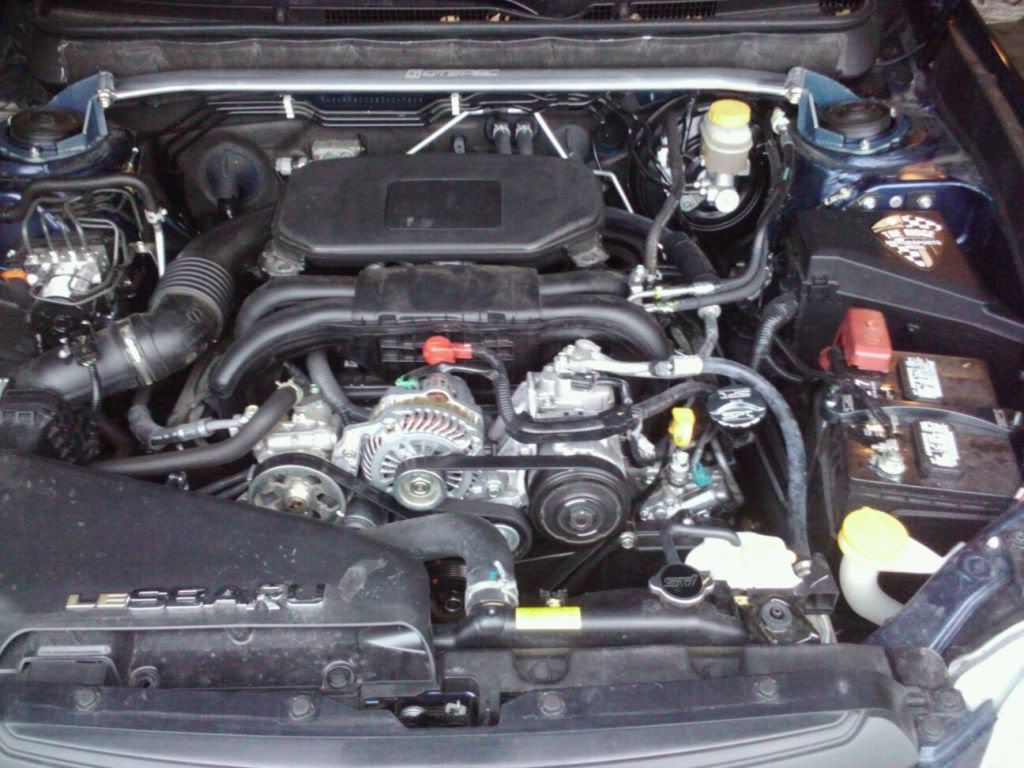 once i graduate and start working again i plan on buying a fully built bmw e30 race car, why i got the 2.5i instead of the almost sporty 3.6r outback
what about you?