Ok, so I am sure you all know I have had a Mishimoto Alluminum Racing Radiator in my car now for a little over 2 years now and have had no problems with it and will not say anything bad about it, but I just recentlly picked up a new sponsor in Mizu who also makes Alluminum Racing Radiators. They gave me one to be the first Lancer with it and its the same exact one as the Evo X one.
tools -
pliers, screw driver, 10mm, 12mm, bucket for coolent, and extra coolent if needed....
first thing first, drain the old radiator and this was the one thing I didnt like about Mishimoto, the drain plug is a 24mm and the Mizu is much easier and tooless drain plug....
draining....
after the radiator is drained take off all the plastic peices above the radiator and intake....
then unplug the fans and disconnect the radiator hoses top and bottom, then un bolt and take off the radiator support....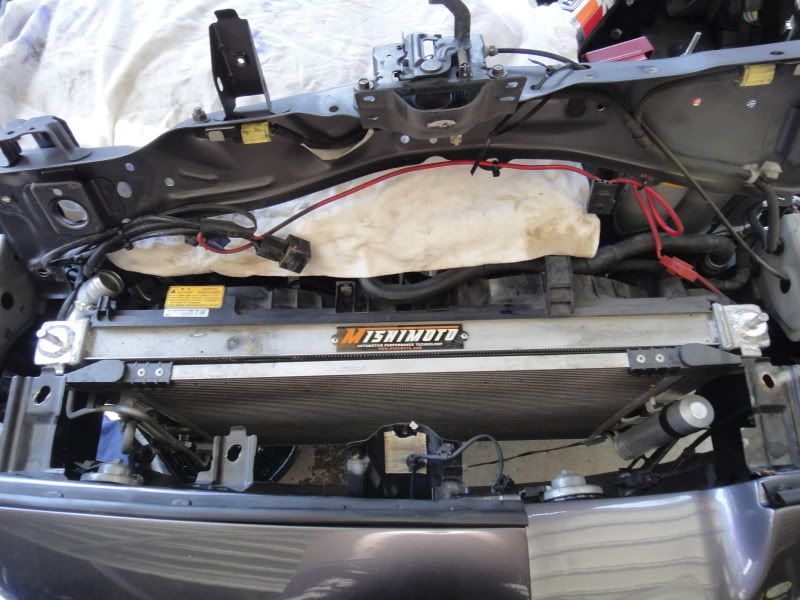 lift and seperate ac condensor from radiator, then the radiator is ready to pull out and you pull it out with the fans attached....
take fans off the old radiator and put it on the new Mizu and reinstall everything....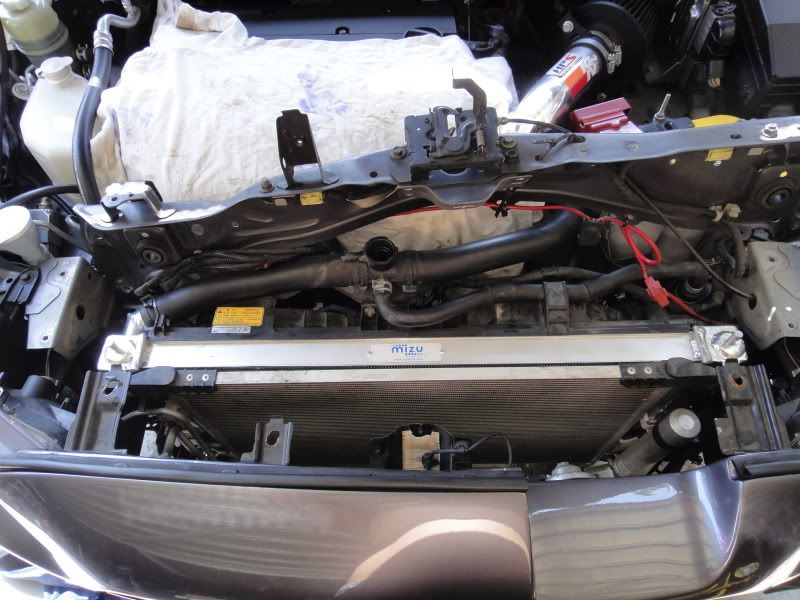 so from the looks, both Mishimoto and Mizu look very similar.....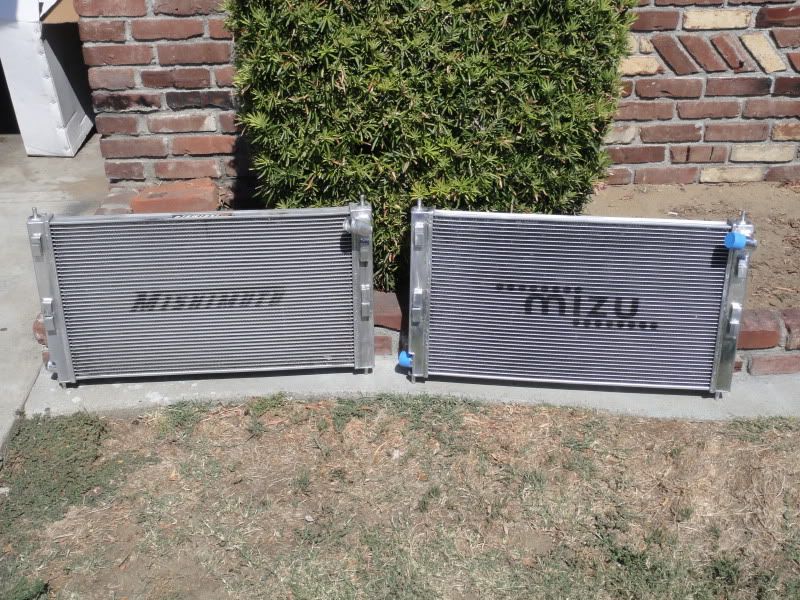 they both fit really good, are light, and keep the engine running cooler.....
but I support those who support me and the industry by making great, affordable, realiable products, and are local. Mizu is located in Fountain Valley, CA. They are also making oil coolers, intercoolers, 3-layer hose kits, thermostats, fans and alluminum shrouds and for the motorcycle lovers, they are making radiators for bikes!!! Give Mizu some time and they will be one of the leaders if not thee leader in cooling systems. Not only is the company a good company, the guys that run it are very cool and good to work with. I highly recomend their products and services. oh on another note, the Mizu looks better than the Mishimoto :like: