Well I went to the Vancouver auto show to check out the Evo X...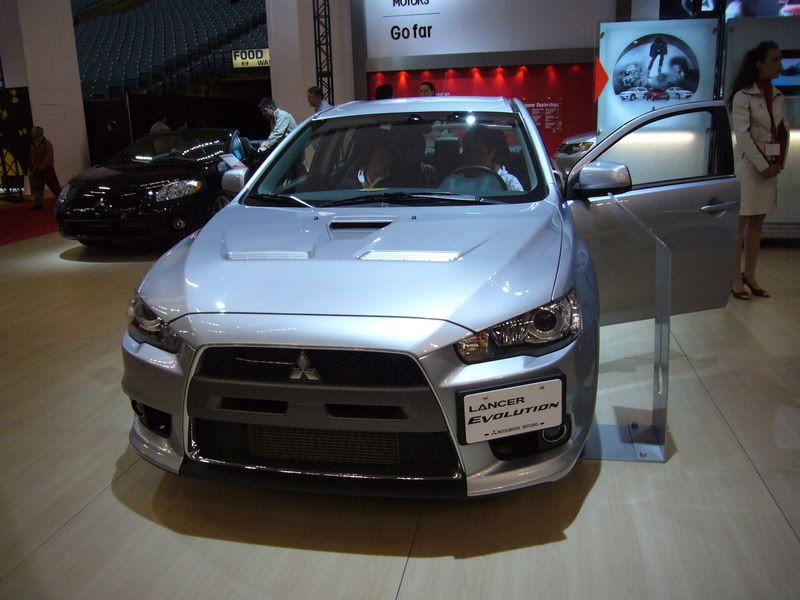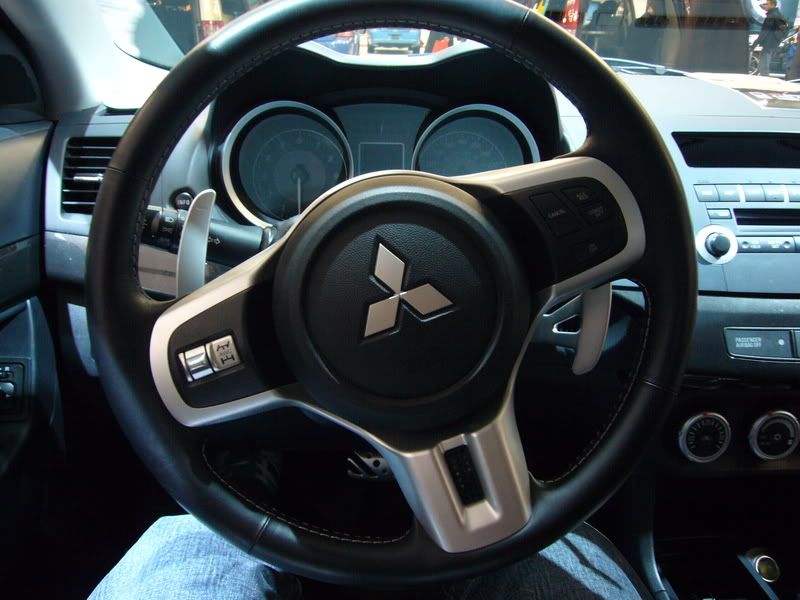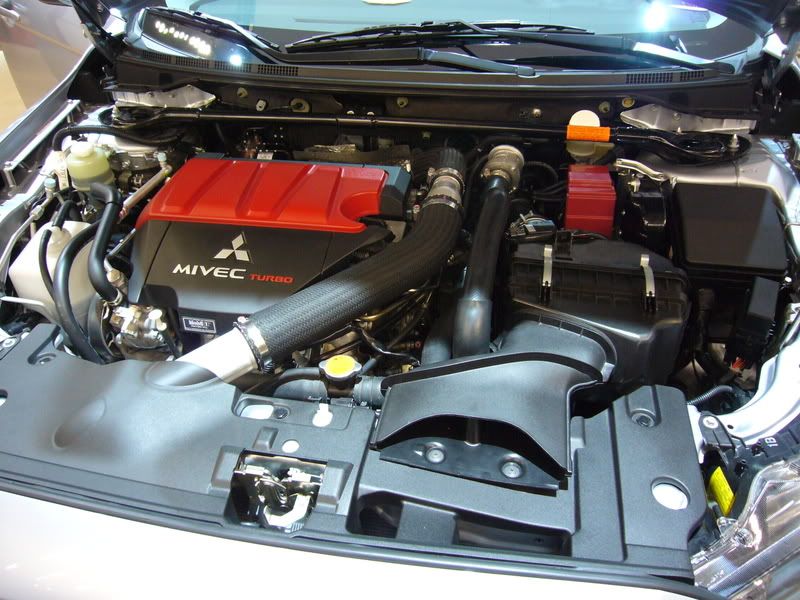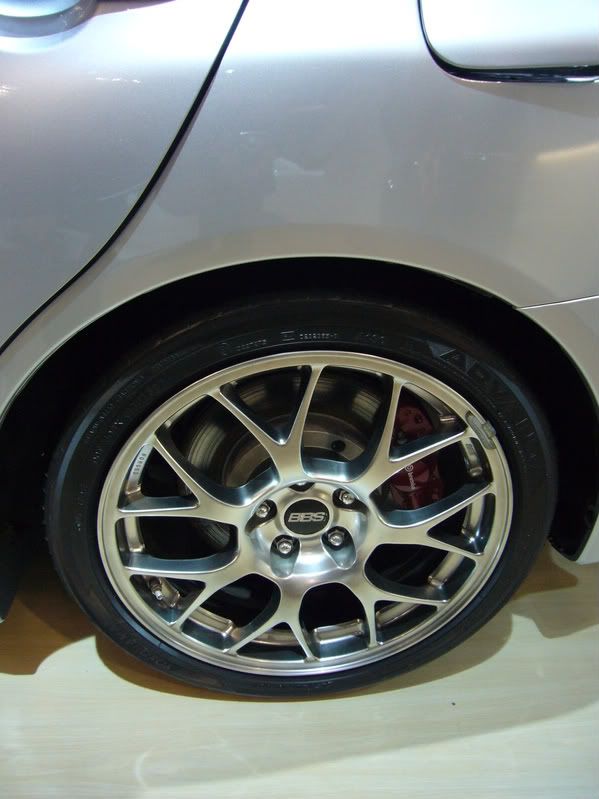 All I could comment about is the exterior and the interior, here goes.
The car was a lot bigger than I thought, but it was rather short. The back looks so much better in person, I would describe as pretty damn decent. Silver is pretty bleh to me, the BBS rims are hot but the wheel gap is a big no no. The recaro sits are AWESOME, I would say it is even better than the one in the S5 and the 911 turbo, better as in more supportive ( I got to sit in those two cars at the car show
) I touched around the interior for a bit, I thought it was decent, then I jumped into the Lancer and notice a huge difference. I seems like the plastic in the MR is not as cheap, however, the climate change knobs and stuff were exactly the same. The trunk IS SOOO SMALLLLLL, and this MR doesn't even have the rockford sound package. O
Overall, the looks is only ok, I can't wait until to drive it though...
Oh ya, me and my friend both agreed that we would rather get the GTR than the R8. The GTR looks a lot better in person, looks fatter and rides lower. The R8 was kind of "meh"...
edit: more pictures!