Update: 1/7/2020
Finally had the stars align for me to take me Evo at to San Jose to someone who offered to help me out. Turns out the previous mechanic had the clutch maxed out in the WRONG direction, so the clutch burning came from unintentionally slipping it too much. I'm now able to drive the Evo normally again. There was a curious side effect though.
The button behind the clutch pedal now doesn't make contact with the clutch pedal when it's pushed all the way in. I'm planning on wrapping tape around the clutch arm until it's thick enough to activate the switch, because otherwise, I can't start the car.
=================================================================
When I bought my 2013 GSR 2 years ago, I thought it was going to be the perfect car for me. I knew Evo's had weak clutches, but I thought having an absolutely solid engine would be more than enough to offset that.
Hit 50K Miles, replaced the OEM Clutch with a CLutch Master 400 and a Act Streetlite Flywheel.
It worked for a while, until it didn't.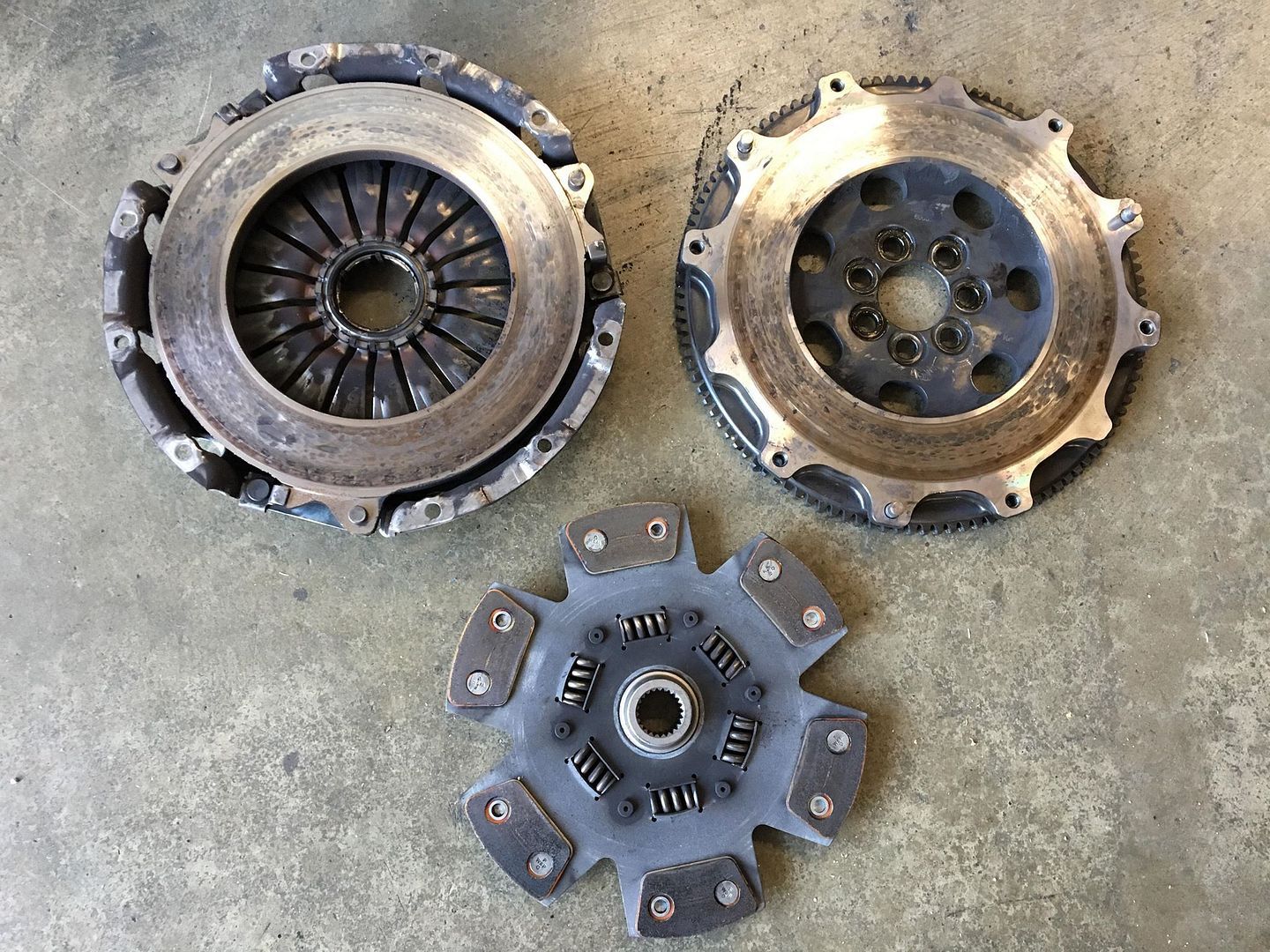 The clutch didn't last long.
So, this time I tried an ACT clutch with the OEM Fly Wheel. And at first, it was absolutely perfect. Clutch bit right away, and gave me the confidence by clearly telling me when I'm in gear. My MC was leaking though, so I went and replaced it with an upgrade kit that used a Evo 9 MC and a reinforcement bracket.
Problem: the clutch is now so high despite being adjusted as low it can get that I burn my clutch even doing something as simple as going through a drive through. I had another mechanic tell me that the pedal or the MC wasn't installed or adjusted right, and I really don't want to think that the shop I've been going to for over 15 years didn't do it right. I spent about $5,000 on just this issue (and I'm still slowly paying my primary mechanic for the clutch install) and now I can't drive my car. A few friends couldn't drive my car either, but my sister can somehow.
I still need to it adjusted/fixed so I can drive the thing when I have to, but I already made the decision to sell the car to my sister when I'm done paying it off.
Paying 500 a month for a car I can't even fucking drive anymore. The car was a mistake, but the Evo community has been good to me every step of the way.
Love you guys.