Discussion Starter
·
#1
·
I'm coming from an E46 M3, 6 speed that was my first true sports car which I purchased when I got home from my tour overseas. I loved it. But after I got into kart racing and read up more on cars I realized that my M3 was more of a gt car than an actual sports car. I then went on a hunt for a new car and test drove another E92 M3, a 997 911 Carrera S, and a Corvette C6 ZO6.
then something else happened, I got let go from my job:yay:. So I have moved back to central IL but I'm thankful to be back at work and still looking to continue to improve my life. Luckily a nissan stealership down the road from my place had my car on for sale and I got it for a great deal! It took me one test drive and I knew that this was the car I wanted.
I was originally shooting for an Evo IX but those are coming just as expensive for some reason. Oh well. After doing some proper Top Gear youtubing as well as actual research I found that the Evo X would be a better fit for me, especially given the warranty! So here goes, here's my old M3:
and my new baby: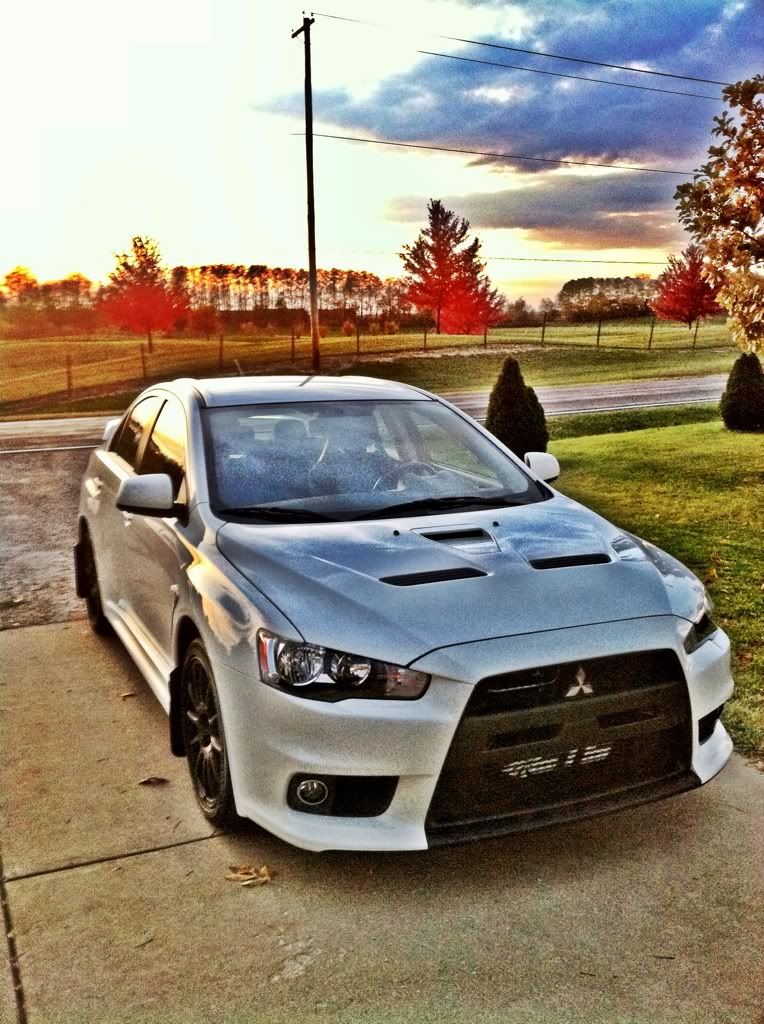 why do I like it? because I can do this with it: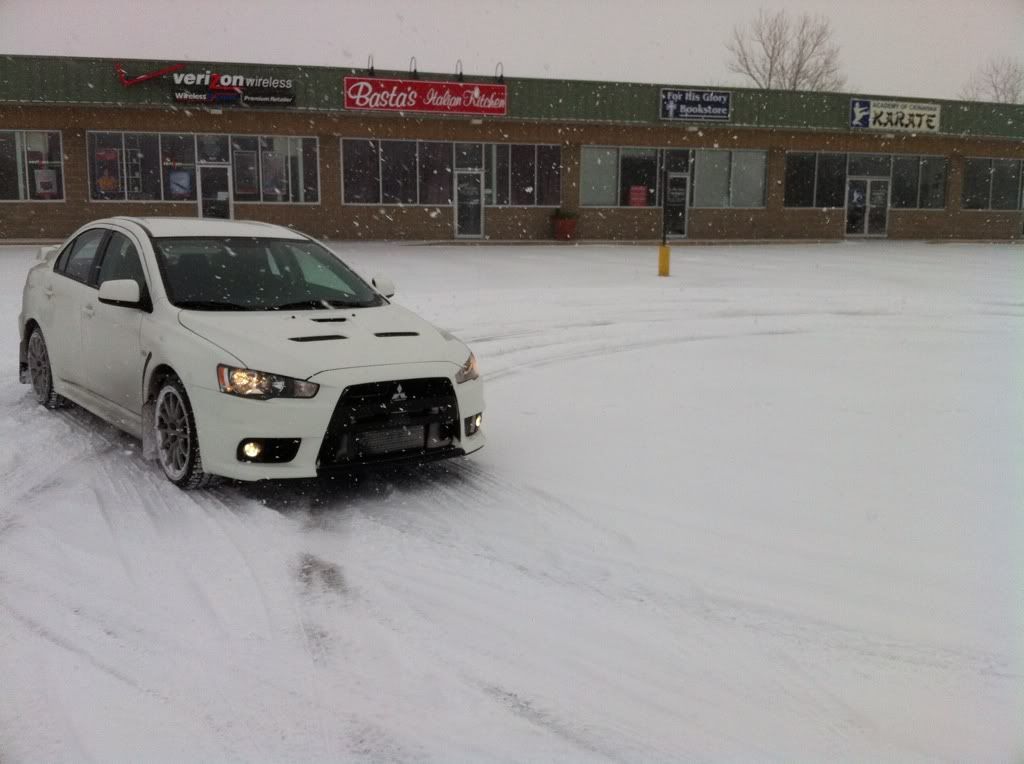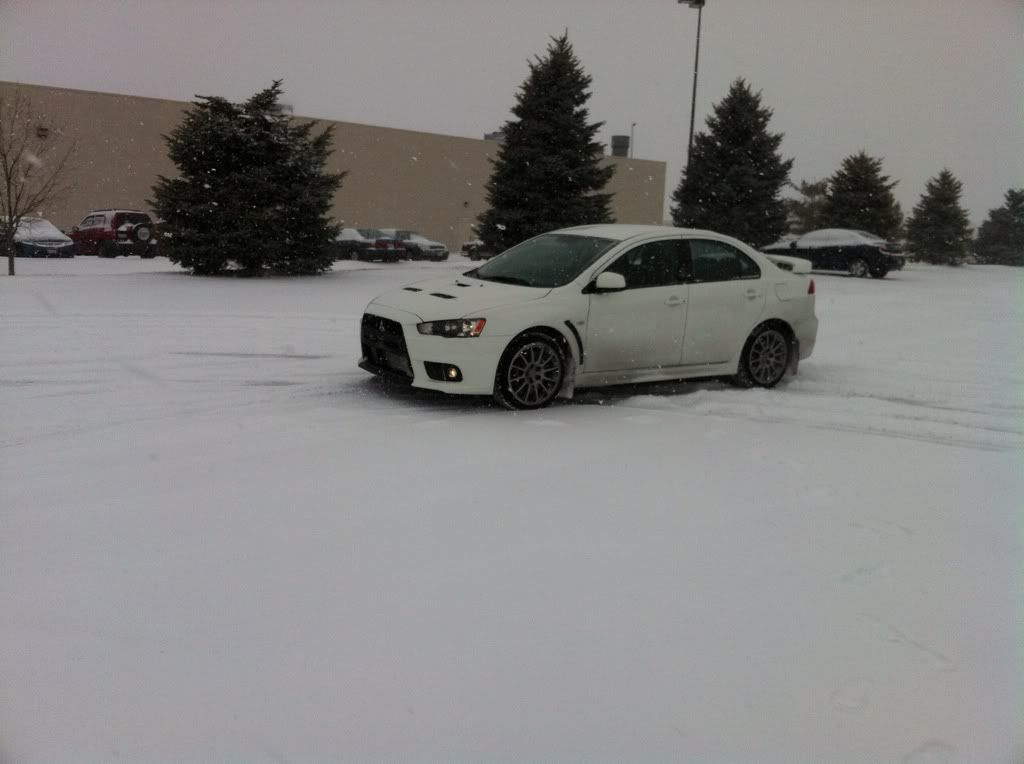 I just ordered some new rims for the car as well as tires. I will add on an ETS V2 exhaust when I can find one (if you have one for sale please let me know!) and an AMS tune! my current mod list:
ETS 4'' front mount intercooler anodized black
ETS air intake
ETS open dump downpipe
ETS cat delete pipe (test pipe)
Nisei upper intercooler pipe
Grimmspeed electronic boost controller
TWM short throw shifter
AEM wideband air/fuel gauge
STRI digital boost gauge
and it's been tuned!
any other recommendations?? Thanks!