Code:
 Disclaimer I am not liable for any things you may do to your car
Do not post in this thread how its a bad idea to remove the crash beams, airbags, etc. My thread doesnt need to be filled with crap
BTW, it is NOT illegal to remove the crash beams or air bags
http://www.nhtsa.gov/cars/rules/adaptive/inoper/Fre_ask_ques.htm
http://www.nhtsa.gov/cars/problems/studies/bumper/index.html
Due to popular demand, I have been asked to make a list of the things I have removed, replaced, or modified to reduce weight on my Evo. I wont be able to remember everything right away so I will update this post as I remember more stuff. I still retain the dash, plastic covers for foot wells, carpet, door panels, head liner, and rear seats for a semi stock look since I drive my car on public roads.
I wont post the weight of parts removed because I did not weigh them.
So as my car sits on Aug 7, 2012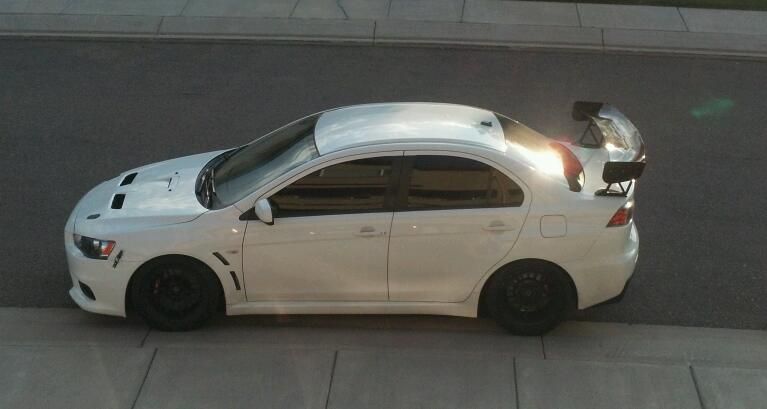 weight with a full tank of gas and my 25 pound son in the back as of Aug 18, 2012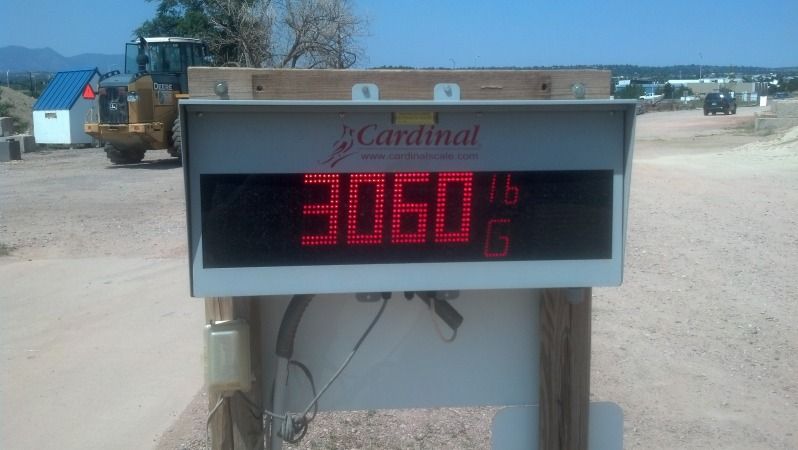 Pics of my interior: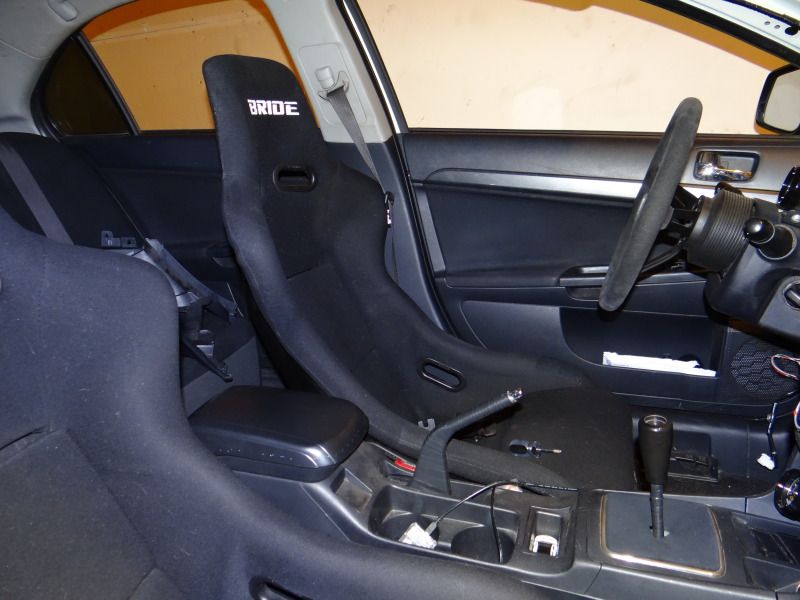 My engine bay as of Aug 13, 2012
My cars weight and engine bay as of Aug 5th, 2013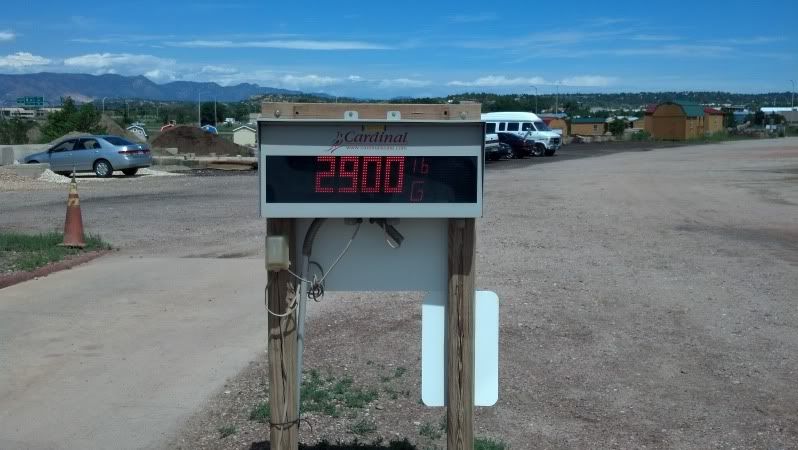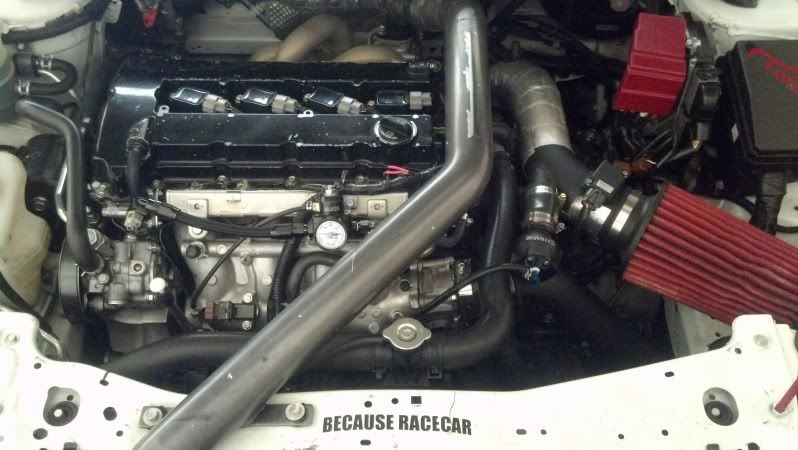 The Removed list:
- all crash beams (front, rear, and crash bars inside the doors)
- all airbags, airbag control unit, airbag sensors, and all airbag wiring
- A/C compressor, condenser, lines and core. Replaced with AMS A/C delete pulley
- fog lights, replaced with JDM fog light deletes
- all plastic panels on the front bumper (air guides, etc)
- weight below intercooler and below where the driveshaft and transfer case meet
- stock hood latch and
gutted stock hood
and trunk lid
-
all sound deadening (in cabin and in trunk)
- entire sound system (head unit, amp, sub, all speakers, and all wiring)
- all trunk crap (carpet, plastic, fiber board, etc)
- steel frame from the rear back rest and fold down arm rest
- all floor mats
- steel plates that hold the stock head unit in place
- all brackets/bolts that aren't used or I modified them to be lighter but still as strong (far too many to list)
- stock plastic fender vents
- all fabric insulation in engine bay, firewall, and most of it in the cabin.
- unnecessary heat shields
- driveshaft tunnel heat shield and fuel tank heat shield
- black metal plate underneath the windshield wipers (no clue what its called)
- rear black plastic panel
- steel brackets above the rear strut tower
- at least 10 pounds of unused wiring from components that were removed
The Replaced list:
- stock driver and passenger seats with Bride FRP bucket seats with buddy club low seat rails
- stock steering wheel with a Works bell hub and Momo steering wheel
- front crossmember with AMS lightweight front crossmember
- stock springs/struts with JRZ RS1 coilovers with swift main & helper springs (which are 20 pounds ligher than the exact same spec Eibach springs)
- stock wheels/tires with Enkei RPF1 18x9.5 +15 with 245 Dunlop star spec tires
- stock battery with AMS lightweight battery kit
- stock driveshaft with lightweight aluminum driveshaft
- stock rear control arms with Megan racing rear control arms
- stock exhaust manifold with Full-Race Pro-stock tubular manifold
- stock turbo back exhaust with ETS recirc downpipe, custom aluminum test pipe and custom titanium cat-back
- entire stock HVAC unit with a flex-a-lite mohave lightweight heater along with heater core and A/C core (weighs less than 5 pounds rather than the 20+ pound stock HVAC unit)
- stock rear wing with a Aeromotions R2 static CF wing
- stock mirrors with APR Formula GT3 mirrors
- stock radiator and fan shroud with Mishimoto radiator and flex-a-lite 2500 cfm single fan custom mounted to radiator
- stock fuel feed line (which is steel) with lightweight -6 an fuel line
- stock clutch and flywheel with ACT 6-puck and streetlight flywheel
The Modified list:
- stock strut bar (drilled holes and cut off unnecessary metal
- stock steering column support (removed all unnecessary brackets/metal but still retaining its strength)
To Do list:
Nothing, im completely out of ideas. Feel free to post any ideas