Discussion Starter
•
#1
•
i found a lot of complains regarding clunk/popping noises after few hours of searching and reading yesterday. but none of them gives me real solution.
i tried many things in order to find out where this noise comes from in the past few months and here are some details about my car and thoughts:
08 MR DD only. 25k now. running strong, SST works fine. checked all fluids frequently, no problem at all.
@15k miles swift sport springs installed. works fine, no noise.
@22k miles front brake pads changed to hawk HPS
few weeks later found this clunk noise at low speed after driving a while.(once it happens, no matter going straight or turning, bumps or no bumps, can still hear it at low speed. i think it also happens at high speed just i cant hear it clearly because the exhaust is louder. but it wont happen again after the car stop and cool down for 30 minutes.)
- it sounds like from front end passenger side, it gets worse in hot weather. almost not happen in low temp outside or the noise is very light.
- seems like the noise is coming if the car stops for few times, and stop hard.
base on above, i know it gotta be something related to thermal expansion and contraction, and most likely the front passenger side brake rotor. so here i took a picture of it and found the scratches/lines: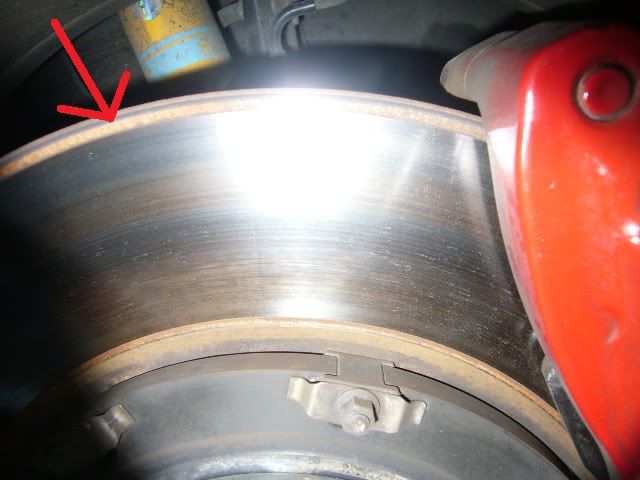 which not seen in the driver's side rotor: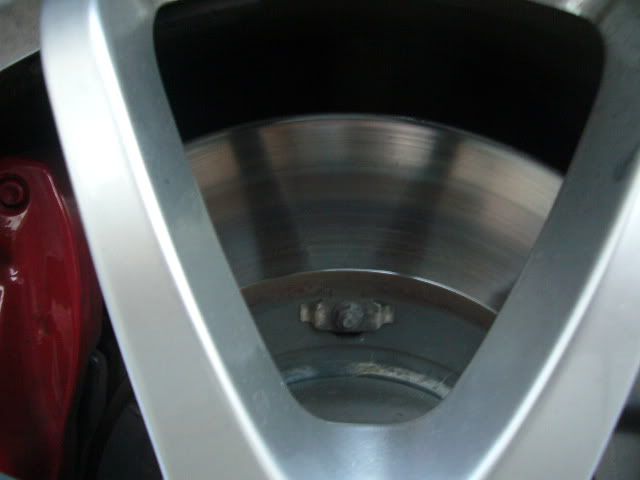 im almost 95% positive it gotta be something wrong with the brake system on the passenger side but what does not make sense to me is, these scratches/lines should not cause clunk noise. some body please help me out here.
- should i get new rotors to see what happen? and which rotors?
- should i replace the pad which basically brand new? and which pads?
- what else do i need to do to diagnose this problem?
i hope its not the axle or transmission. but i dont care how much i need to spend to get rid of this noise, i just want it gone forever !
thanks!