I have a story for everyone, my name is Allen and I am leaving Ft Lauderdale airport with my wife Judy, and my buddy Brad and we will be flying into Los Angeles Airport
We will be picking up our fully loaded Graphite Grey Evolution X from Adrian & Mark at Huntington Beach Mitsubishi tomorrow 1/23/08 @ 2:30pm.
A11, NAV, SSS, AERO, ALM, WL.
Then heading back to Florida for a crazy getaway vacation / road trip.
We will take some great pictures in Las Vegas, New Mexico, Texas, Biloxi, and back home in south Florida.
I will post from the car, once we get the wireless card working with our laptop.
Let me tell you, so far the best service and best prices from Adrian. Great experience so far. More details to come tomorrow afternoon once the car is in our possession.
Feel free to email me any questions or suggestions for the drive back @
[email protected]
Thanks and wish us luck!
Allen, Judy & Brad
Hey everyone.... First update...
We had a great flight into LAX.
We met with Adrian and Mark... finanlized the details in about an hour.. took some pictures and put some gas...
We cruised Pacific Coast Highway, grabbed some lunch and now we are on the road, headed to Vegas.
So far we have encountered horrible TRAFFIC.... Rain and SNOW!!!!!
Staying connected at 75 MPH is priceless.
We will post the pics as soon as we get to Vegas...
Review so far… Overall our Evolution has received multiple thumbs up from people on the road.
The handling is very impressive. The aero kit comes off with a clean look.
So far I have enjoyed this Evo better than my '05 STI.
Plenty of leg room in the back seat, (says the man who sleeps)
I do think the gas tank is pretty small. 5th gear rpm's around 3.5k-4k between 70mph-85mph.
Most of the time we were in traffic getting out of california. Then the snow storm was crazy and out of the blue.
We made it to Las vegas, already so many positive comments on the car, from the guys at valet, (I parked it myself) to people on motorcycles its been awesome so far.
Here are some pics. More to come tomorrow from around Nevada, we may go skiing 1hr north of las vegas.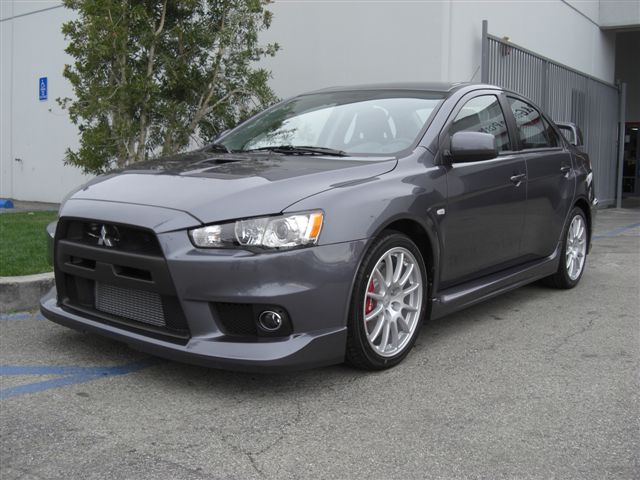 FYI, When I get back to Miami, I will upload the 6MB files from the entire trip OCEAN TO OCEAN we will take some really good shots. These first batch were quick as we had to finish some stuff inside.
MANY NEW PICTURES ONLINE @ www.acewolf.com
We are currently in LONGVIEW, TX leaving early AM to BILOXI for some gambling.