Only my 2nd post, but I thought it would be cool to have a Road Trip thread that we could all contribute to and share. I've done two and the Evo performed exceptionally on each one.
The first was this past July. The wife and I embarked out of Savannah, GA for Daytona Beach, Vero Beach, Key West, Tampa, and then back home.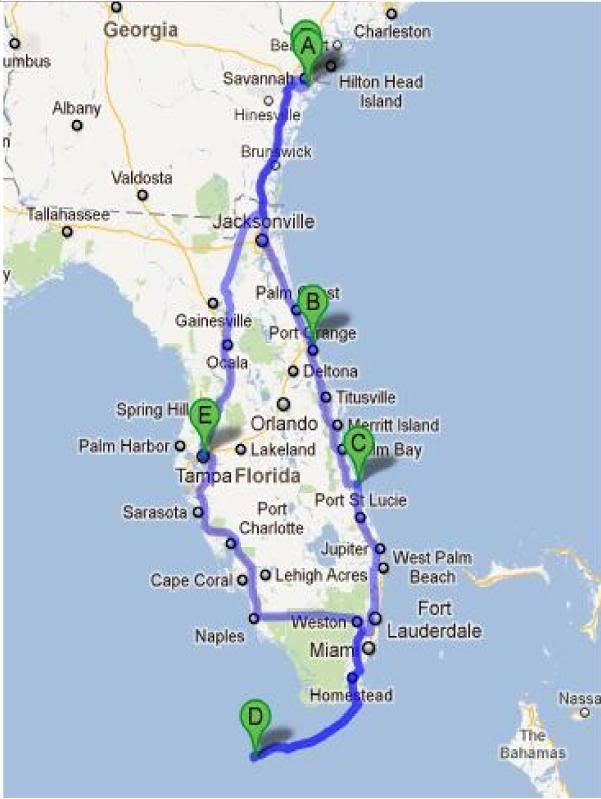 We covered over 2000 miles and had fun driving the whole way. Some of the highlights included:
-seeing the final Shuttle Launch in Vero
-cruising International Speedway Boulevard in Daytona
-covering the 7 Mile Bridge like it was the 3 mile bridge
-playing follow the leader with a Ferrari outside of Miami
-not letting anyone play follow the leader with me, lol
-enjoying the desolation of Alligator Alley
-the enthusiastic responses from other drivers
My wife thought the ride might be uncomfortable, but we were surprised at the utter lack of cramping we experienced. The Recaros really kept us comfy the whole trip. Economy wise, I think the best mileage we experienced was 26mpg.
In closing of this first entry, I would like to go on record and say that the Evo X is a very fun vehicle for a road trip of no more than 2 people. I had no issues with road noise, I just bumped up the volume on the radio. But generally I really enjoyed listening to the engine. I think I have one or two pics I can post tomorrow to go with this entry. Gonna go to bed.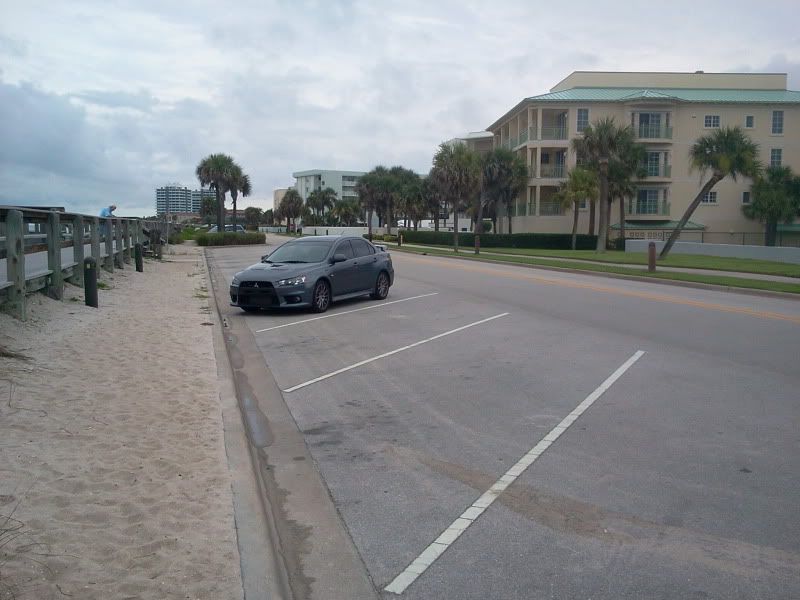 Taking a break in Vero Beach.