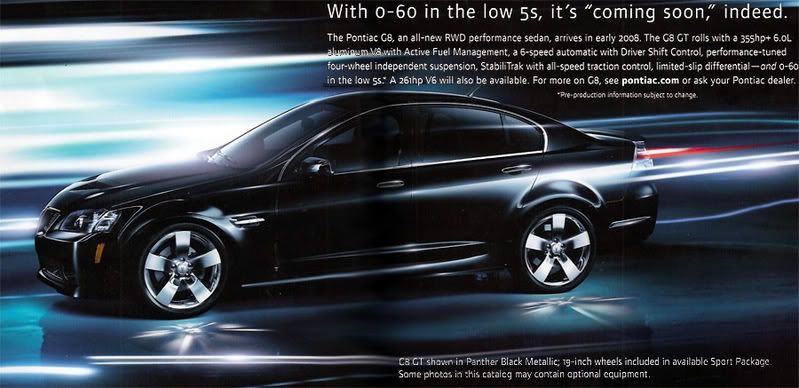 GM's just announced base pricing on the upcoming Pontiac G8 sedan, with V6 models checking in at $27,595 and the V8 pricing out only $2400 higher, at $29,995. At first blush, the cost of entry seems steep, at $2,500 more than the Chrysler 300, but those basic Chryslers come with the mousy 2.7 V6 and a four-speed automatic.
The base G8 comes with a 3.6-liter DOHC V6 with variable valve timing and a five-speed automatic, while the G8 "GT" comes with a six-liter V8 mated to a six-speed automatic, as well as a six-disc CD changer, automatic climate control, and quad exhaust tips. Notably absent from the options list at the
G8 minisite
are HIDs, navigation, bluetooth integration, and a satellite radio option, but those are preliminary specs and are subject to change.