First post here, go easy on me. My brother's 08 Evo X has an oil leak and is taking it into the dealership today to get it checked out.
I wanted to cross-check with the pros on evoxforums and see if it corroborates with the dealers story. What is it leaking from, why, and how can we fix it?
Engine has been replaced with oem because he blew the first motor.....
This motor probably has 10k miles on it.
Hopefully I can post pics- here it goes: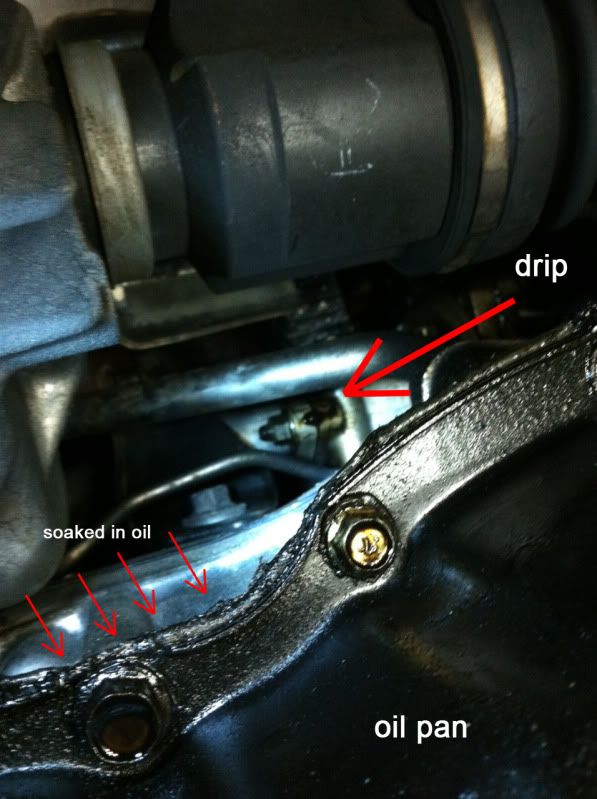 Any help would be appreciated. Thanks.