Discussion Starter
•
#1
•
I picked up a 2011 Evo X MR Touring with all the options in the spring of 2014. I wanted the AWD for the snow, and the SST so that my wife can also drive the car. Four doors so that I can put my son in the back.
I plan to improve the car, but unlike my other cars, which require disclaimers before I let anyone drive them (e.g. don't get off the gas or use the breaks mid-corner, xyz noise is normal, etc), I want to keep this one stock appearing and functioning, but handle better and drive faster and maintain a high level of reliability. I would like to occasionally auto-x or track.
My priorities are maintenance/ reliability, handling, lightweighting (maintaing safety, stock appearance an functionality), transmission upgrade, then power upgrade. Opportunistic tasteful appearance mods (e.g. have a RedLineGoods e-brake cover. May have custom sun visor covers made - the stockers are not what I would expect in a car of this caliber) To date, it is a fun car, but getting better:
As of purchase:
- It's got the AMS STX400 minus the cat back exhaust. Tune puts it at 327 awhp and 332 awtq on 93 octane, about 10 less all around for 91 octane.​
Future plans:
- Power: 2.2L, bigger turbo and supporting mods
- Handling: a quality coilover and supporting mods
- Lightweighting: Focus will be on unsprung and/ or rotational mass (e.g. Girodisc, lightweight driveshaft, possible lighter wheels if I can find a killer deal)
- Reliability: will focus on track use
​
Pictures:
With ugly winter wheels and snow tires: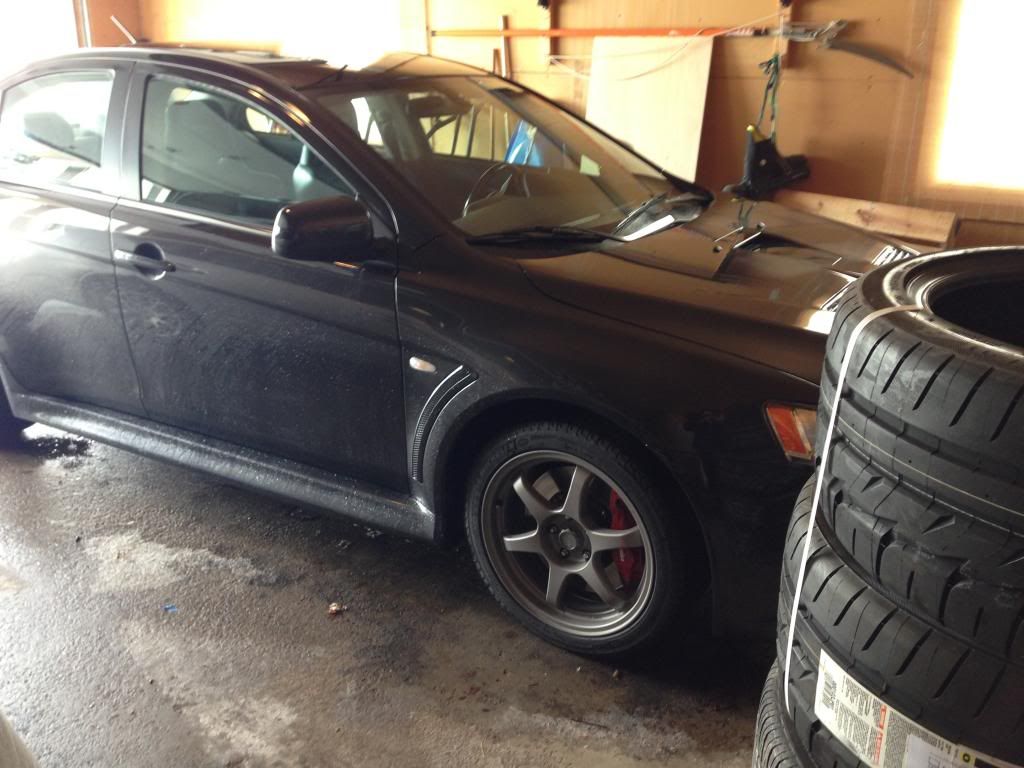 Interior shot: