I would like to thank Jordan and his entire family for inviting me down to Tampa, FL to do a group tune for some of the local guys. Thanks to all the members for letting me tune their cars.
All the pulls were down within 1-2 day span. All on the same strech of road.
Temp: 60-70F local
The numbers are really impressive. Everyone just had:
Stock Turbo
Stock Cams
93 Octane
Every car had bolt ons.
Jordan's 2010 Evo X GSR (Built 2.0 shortblock) just had a TP,CBE,Cossie Air Filter 3 Port)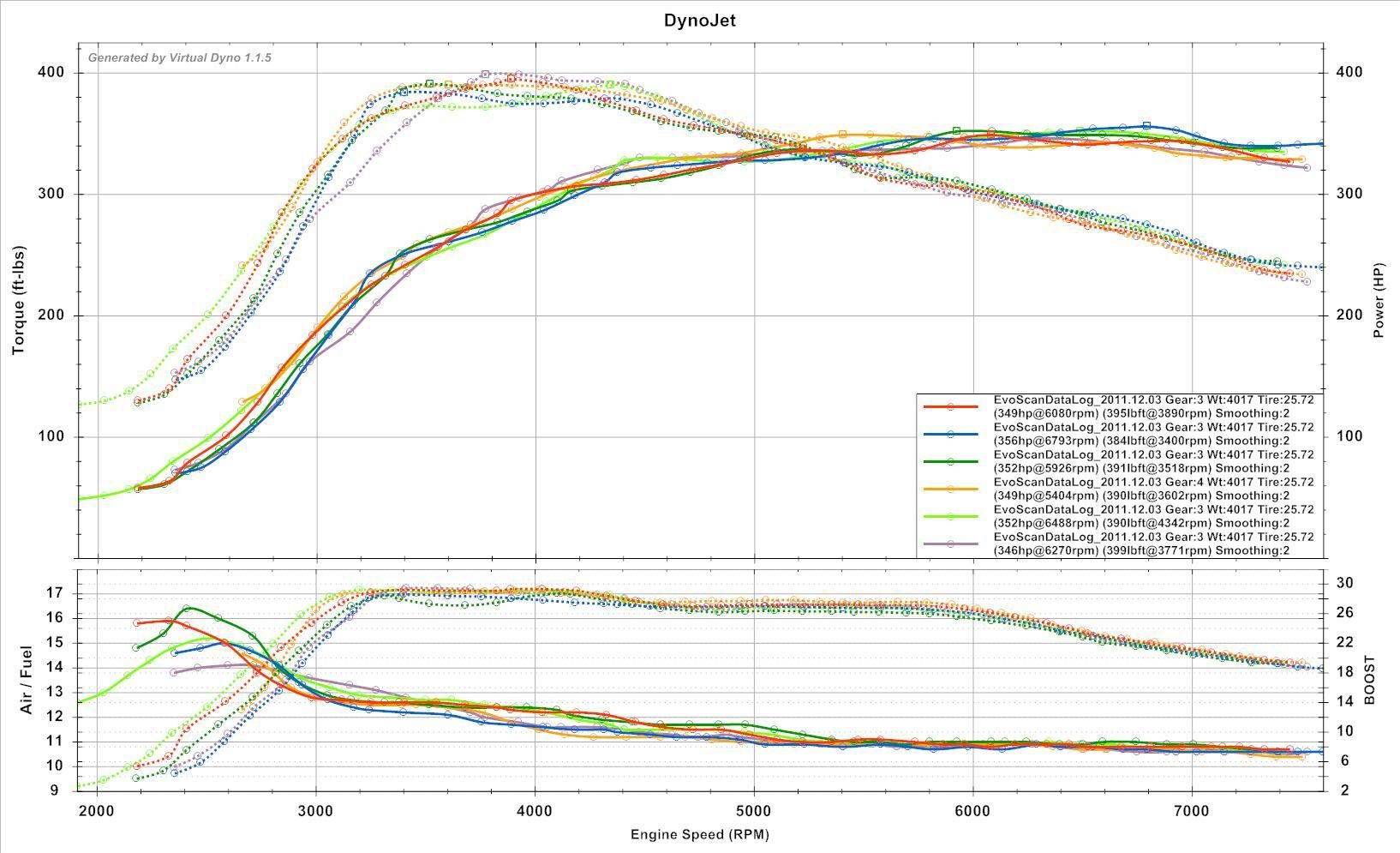 Sean's 2008 Evo X GSR
AEM Boost and AFR Gauges
AMS UICP
AMS Cold Air Intake
AMS 3" Single Tip Catback Exhaust
AMS High-Flow Cat Pipe
AMS "Widemouth" DP
Exedy Stage 1 Clutch
Magnus CMC
Gimmspeed 3-Port Boost Control Solenoid
Agency Power BOV (100% recirculating)
Cem's 2011 Evo X GSR
Lite-spec CBE
Tomei Titanium UICP
Mil Spec 100 cell HFC
ETS intake
GM 3 port
If you are wondering why the AFR's look a bit odd up top. I think the WB was too close to the HFC and it was causing some turbulence in the upper RPM's since the bung was so close to the HFC.
I know they are blast fellas. I got to drive each one of them and puts a smile on their face and mine.
Love,
Clipse3GT
XOXO